Back in September, I was working on something and got tired of fishing the right pliers out of the pile on my workbench — flat nose for straightening bent component leads, needlenose for shaping leads, wire strippers, cutters, etc. So I made a dirt simple tool holder.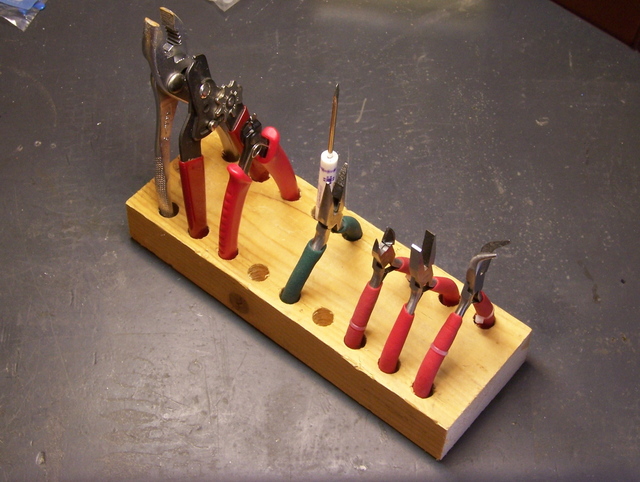 It's just a 2×4 block with 1/2″ holes drilled in at regular intervals (Forstner bit makes nice flat bottoms), spaced for the at-rest width of my pliers handles and as close together as is easy to reach in and pluck out the one I want.
It's cleared up a significant mess on my bench, and it's so fast and easy to access that I tend to put tools back between each use rather than each session. It's ugly as can be, but I wanted to know how well it would work before making a pretty one. Problem is, now that enough time has passed for me to know it works well, I've lost some of my motivation to make it pretty.