I found it up in the garage attic, where I suspected it would be. It's a Precision Series 912 Electronamic Tube Tester from my uncle's auction.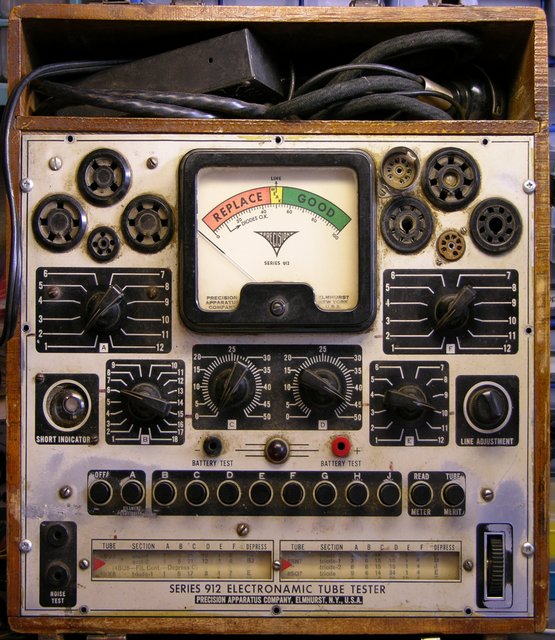 I found a manual for it online at http://www.geocities.com/precision_testers@sbcglobal.net/. It's a scan and occasionally a bit hard to read, so I've rekeyed the four pages of text and posted it here. The last page of the original is a schematic showing that the tester comprises a many-tapped transformer and a bunch of selector switches to different socket pins.
Between the instructions and the schematic, I've come to the conclusion that this tester is pretty much a filament continuity tester, and little more. What kind of tester would I need if I wanted to test tubes quantitatively to put together matched pairs? Pointers to eBay auctions for <= $30 welcome.
I was intrigued by the power plug: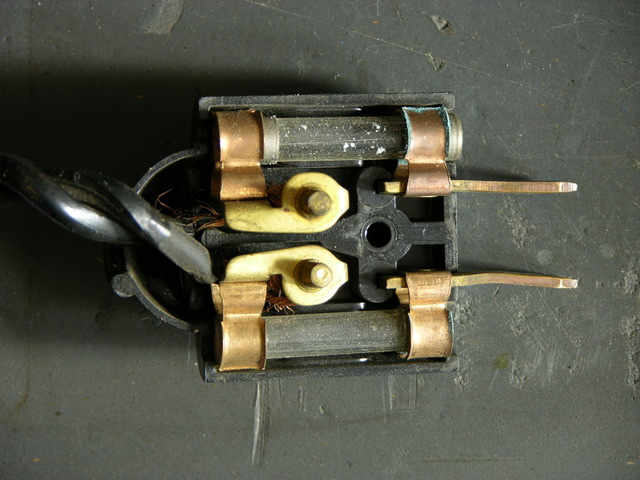 It's not polarized, and both leads are fused. Today we'd think of that as a great way to inadvertently open the neutral connection and make the whole device hot, but I suppose it made sense at the time.