I bought this at a surplus store a long time ago (twenty years?) thinking it was cool.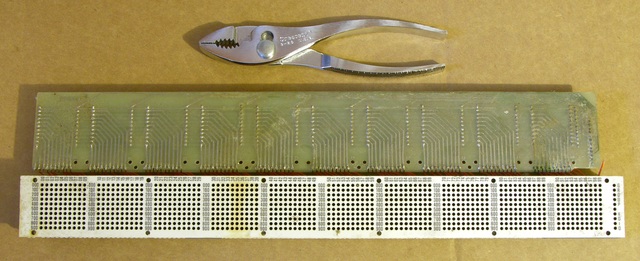 The front side has what I hoped would be lights but appear to be sockets. Positions 050 and 056 have broken off pins in them.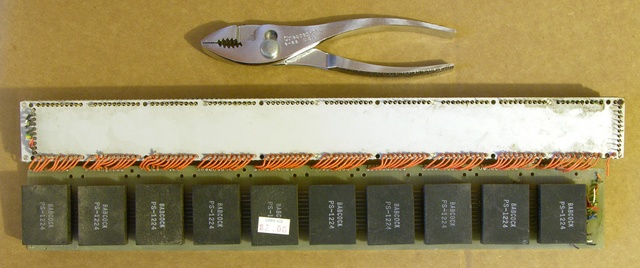 The back has wire-wrapped pins and Babcock PS-1224 devices, which I can't identify. Fron context, I assume they're some kind of matrix scanners.
I can't decide whether it's a patchboard (my best guess) or some kind of matrix input device — insert conductive pegs to connect rows to columns and indicate which of a thousand positions should … something.
Anyone?