I recently bought a DBX 266XL audio compressor/limiter on eBay. The seller described it thus:
Has light scratches, small amount of rack rash, in perfect working condition- no issues whatsoever. Has been used in my guitar rig for the past several years with no problems.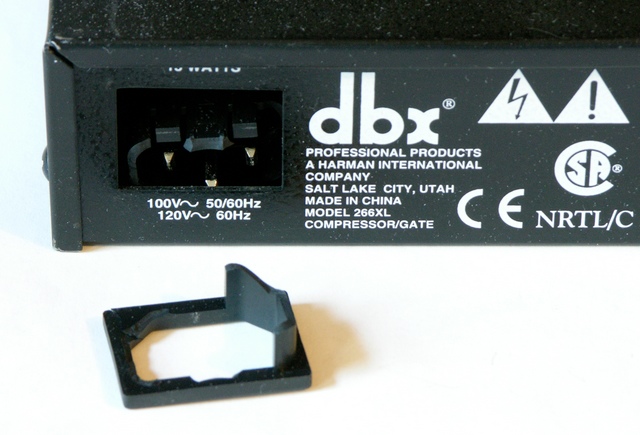 It arrived oddly but adequately packed and … as you can see, not in perfect condition. I would go so far as to say it had issues. I suspect had I tried to use it, I would have had problems.
Well … I could complain to the seller, who would tell me it was damaged in shipping, and then I could try to deal with the USPS who I don't think broke it, and I could spend a lot of time and frustration and maybe get some money back and probably end up with no compressor. Or I could just fix it myself and have a little fun in the process.