Another unpublished post dredged out of the distant past — this one apparently complete.
Soon after I got my friend Cort hooked on the Arduino, he said he wished he could easily carry it to the office to play with over lunch, to the tire shop to work on while he waited, etc. I offered him three-ring binders and boxed cases, but that wasn't quite what he was looking for.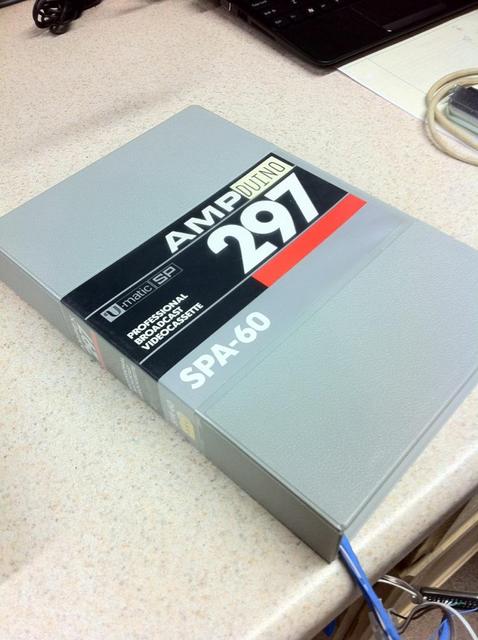 After some discussion, we settled on an empty plastic case from a videocassette. I visited our Media Resources department, had their video director help me scrounge up a suitably large case (Cort says "U-Matic 3/4″ helical scan"), and updated the labeling.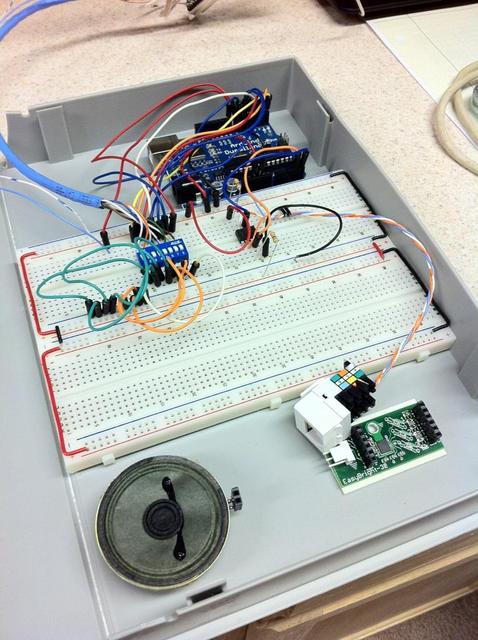 Cort cut out the spindle posts and then stickied down the Arduino, a couple of breadboards, and some other things useful for prototyping and now does all of his development with the AMPduino. Handy for the workbench, the kitchen table, and the tire shop.