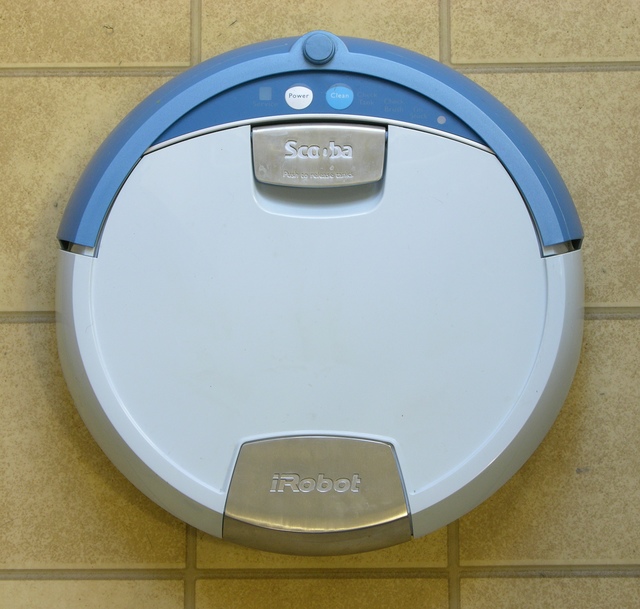 My first impressions of Scooba were based on not yet having the official Clorox cleaning solution and running with vinegar water. I got my shipment of the Clorox solution yesterday and ran four cleaning cycles on the bathroom floor. New notes:
I had left both batteries fully charged but off the charger for a week, and Scooba reported one as completely dead and the other didn't make it through a full cleaning cycle. Looks like I'll need to keep them on the charger and/or use them more frequently.
The Clorox solution smells good! (Remember that vinegar is my grounds for comparison . . .) It smells like a cross between some kind of detergent and your widow grandmother's soap-scented bathroom.
The Clorox solution seems to clean a little better than the vinegar water — that is, leaves the floor noticeably cleaner. Scooba made visible progress on the dark marks in the faux grout lines on our vinyl floor.
The Clorox solution puts a shine on the floor! I don't consider it perfect or done, but the bathroom floor looks way nicer than it did before getting Scooba or after running with vinegar.
Note to other secondhand Scooba owners: Buy the Clorox!