This wretched miserable piece of notworkingness has been causing me a fair bit of grief in the last couple of weeks.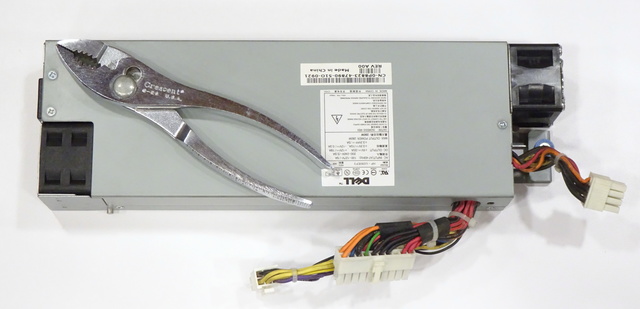 This is the power supply from the Dell Poweredge 750 (yes, that's 750, not R750) server from which, if it is still near the year 2021, you are being served this web page. A couple of weeks ago, it developed the new behavior of powering up perfectly well to start booting the server and start running the BIOS tests and then shutting off again.
Being in a bit of a hurry at the time, I grabbed my spare ATX power supply and hooked it up to get the server running again with the lid open and deal with the original power supply later. But with the new power supply connected, the server wouldn't boot at all, because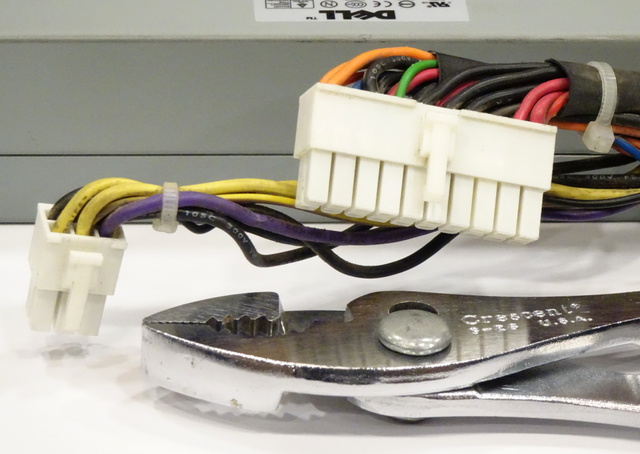 what is this??? Oh, for a larff, let's move the purple 5V standby wire from the ATX mother board connector to the PCI power connector, har har! So with the spare power supply connected, the server wasn't receiving 5V standby [where it wanted it] to run the On button to turn on the power supply and the server.