Replacing a power supply should not be a noteworthy task; but when an exact replacement for the failed power supply isn't available, one wants to exercise some care and diligence installing a compatible-but-different power supply.
Shamefully long ago (cue Wham's delightful "Last Christmas" and sing along to ignore the guilt), one of the two redundant Pollcat telephony call-detail-monitoring gateways at work didn't recover after datacenter electrical maintenance. Last weekend I finally looked at it, confirmed that the power supply was dead, and confirmed that the rest of the unit operated fine when run from bench power.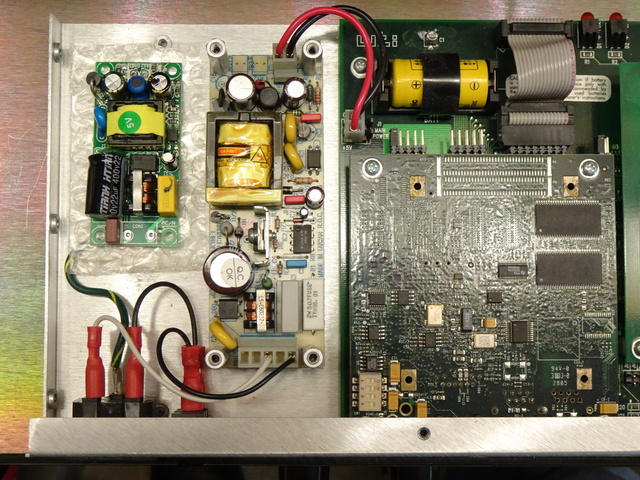 I couldn't find a reasonable source for the original model of power supply (the right of the two, toward the center of the photo); so after a bit of searching came up with different a 5-VDC 2-A open-frame power supply (the left, on some bubble wrap) that can physically fit into the available space in the enclosure and that can also operate from 100-240 VAC (important for datacenter 208 VAC) for a very affordable $10. We ordered a couple of them and I got it replaced this afternoon. I expected from the beginning to have to make a mounting adapter, but I also had to mind the polarity of both the AC and DC power connectors.