With the CupCake printing successfully again, the next step was slicing so that I could print new things instead of only reprinting G-code that I'd saved in 2012.
As noted before, I hadn't figured out how to get Skeinforge to run on a current computer, after losing my previous Skeinforge installation to the crashes of both my personal desktop and laptop computers, on which I had all of the data and none of the software or configurations backed up. (I'm wiser now.)
I struggled figuring out how to get Skeinforge running again now, in part because I think the instructions that come with it never got updated as its capabilities did. No, I am not going to copy the STL into the system executable directory every time I want to slice something and then move the resulting G-code back out. It turns out that any version of Skeinforge that I might actually want to run has a file browser and remembers where you browsed the last time you used it; so it's pretty easy to get along with.
And as to which version I actually want to run, one of the files I did have backed up was my detailed notes on fine-tuning Skeinforge settings for my CupCake, which (naturally) included the fact that I was running Skeinforge 0035. So there we go.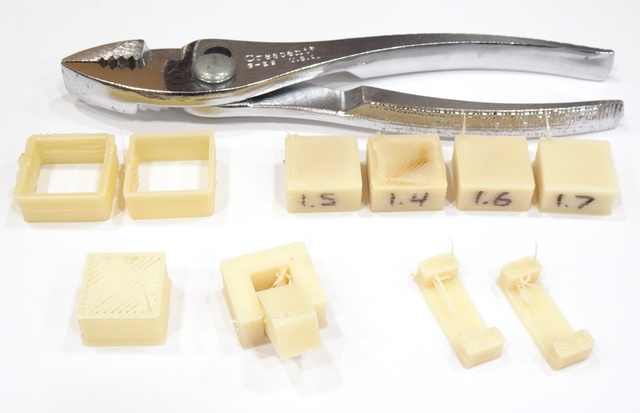 With slicing working, that just leaves calibration, and I've done that now too.