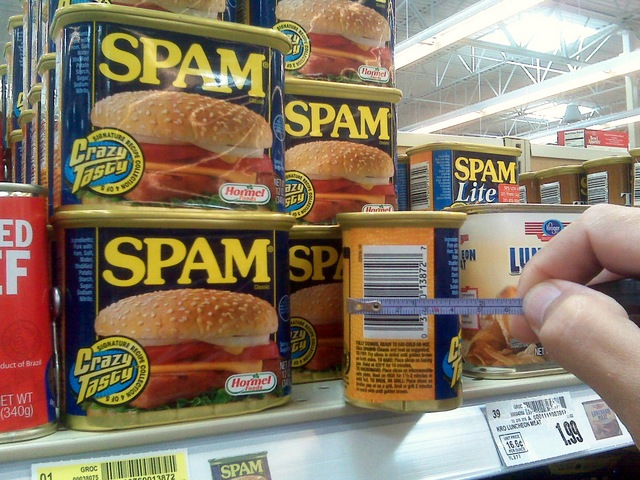 Last Saturday I went shopping for lunch with a tape measure.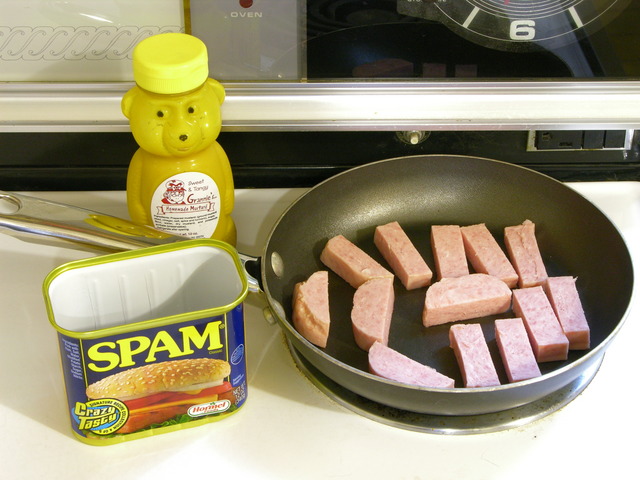 Delicious Spam™, fried up nice and crisp and served with Grannie's "homemade" [what exactly does that word mean?] mustard. Yummmm!
The behavior of my CupCake during the first week of testing and parts-building had made me think that the nozzle was actually colder than the extruder controller believed it was — barely able to push plastic at allegedly 220°C and much happier at 230°C with not much scorching.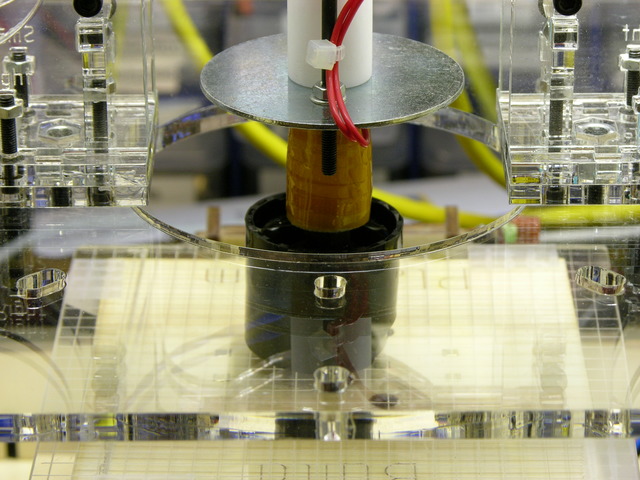 I had previously cross-referenced the extruder's reported temperature with my infrared thermometer's reading at room temperature (which I no longer trust) and had dipped the heated nozzle into a small pool of water to try to find the boiling point.
| Condition | Thermometer Measured | Thermometer Converted | Thermistor Reported |
| --- | --- | --- | --- |
| room temperature | 68°F | 20°C | 16°C |
| dipping nozzle into water and adjusting set temperature until water boils | | | 105°C |
In the 100-115°C range, the water would sizzle when the nozzle heater was on and stop boiling when it was off. It boiled most evenly between heating and cooling at a reported 105°C, so I was guessing that it thought 100°C was really 105°C.
This turned out to be incorrect; but it convinced me to perform a more proper thermal calibration, which is what counts.