All along, I've been having trouble with the filament feed on my CupCake extruder. Regardless of how closely I position the idler wheel to the drive pulley, the slightest blockage at the extrusion nozzle (even sometimes removing the text extrusion with needlenose if I get too close) causes the timing pulley to ream out a pulley-sized divot from the soft ABS.
There's then no way for the extruder to move the filament — forward or backward — until I get pliers and apply considerable force to the filament at the intake to move the divot past the pulley.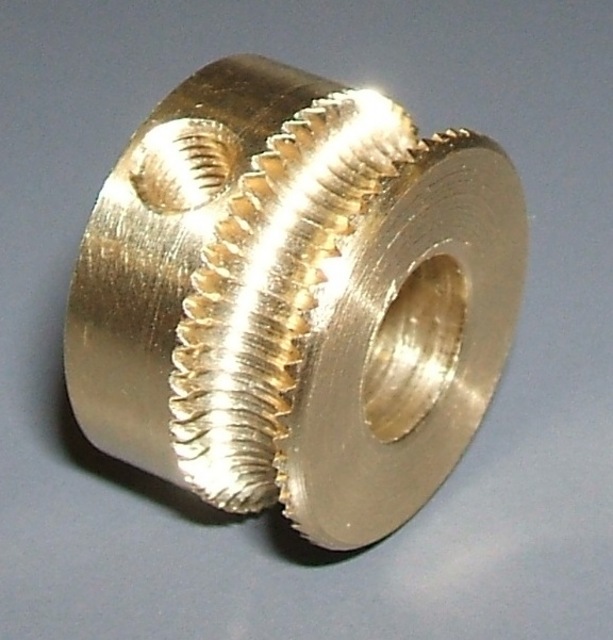 In April last year, nophead tested different drive methods and found the threaded pulley (as above) to provide the strongest grip on ABS. (Search in page for "The final test was a threaded pulley" to see his technique and results.)
nophead isn't the first to use this technique to manufacture a threaded pulley and I'm not the first to copy his notion of using it on a RepRap, but I've lost my links to many of those who have done it before.
At any rate, I installed one on my CupCake this weekend and the results are considerably beyond my expectations. Here's the story.