The MAX16823 that my LED driver is built around uses current-sense resistors to set the LED strings current to .203V / R.
So for the maximum 100mA, R = 2.03Ω; for 20mA, R = 10.15Ω.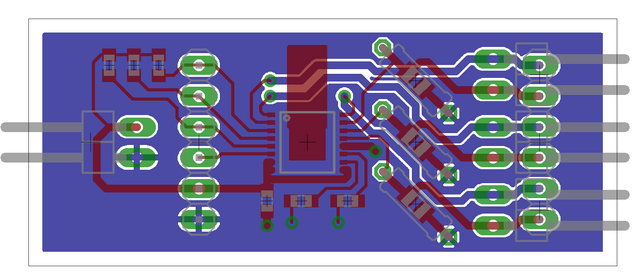 I've laid out the board to accommodate both SMT and through-hole sense resistors. I'd like to offer boards preassembled for at least 100mA and 20mA and boards without sense resistors so you can provide your own resistors for custom currents.
Should I offer other preconfigured currents besides 100mA and 20mA? Do I need to bother with 15mA?
Let me know in the comments what currents you'd like to have. Just because you ask for something doesn't mean I'll provide it; but if enough ask for the same thing, I very well might.