For over a decade, my (self-installed) electric lock system from the garage to the utility room has been running on a used PC power supply. The cooling fan had stopped turning, the power supply was discarded, I peeled up the foil sticker over the bearing and added oil, and the fan worked again for another five years until its next service appointment.
This fall, the power supply stopped altogether; and that became the impetus to install a smaller, silent (passively-cooled), non-PC power supply.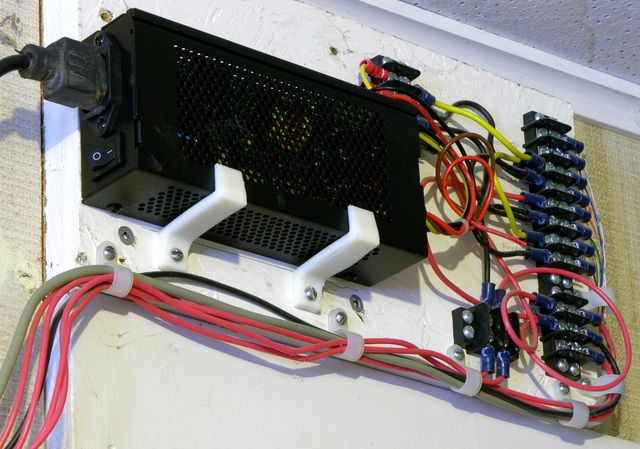 Power supply via Extreme Recycling of Topeka; mounting brackets courtesy of MakerBot CupCake. The slight delamination on the right bracket is because I'm still tweaking the best extrusion width over height and the perimeter was too sparse.