Joel gave me this keyboard a few years ago on the condition that I intend to do something interesting with it. That was an easy deal to accept.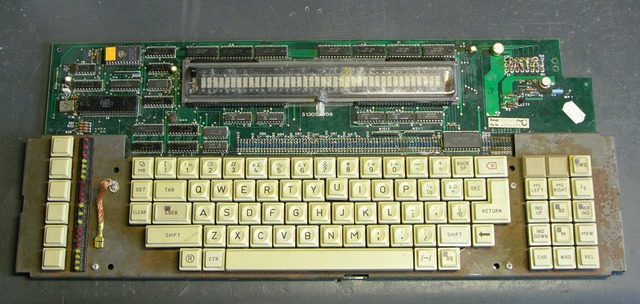 Yellowed keycaps and lots of meta keys I've never seen before. Programmable function keys with a strip of LEDs next to them — and "lock" indicator LEDs carved right into the main keyboard keycaps. Onboard decoder logic and a 40-character 5×12-pixel vacuum fluorescent display. Does it get any better than this???
With the "PAR IND" key on the keypad, I have to admit that this was most likely from a word processing or typesetting machine. But I'd much rather believe it was removed from a Firefly-class transport ship.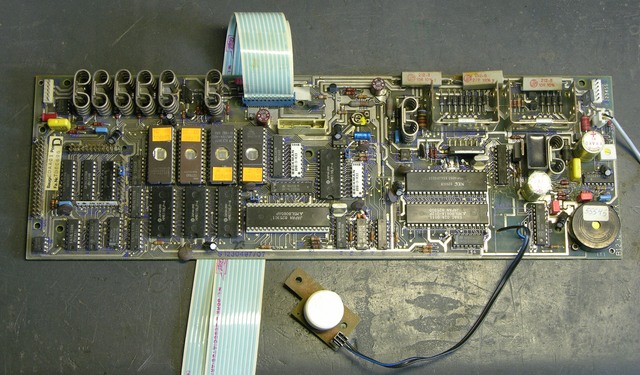 I can't figure out how this circuit board ties to the keyboard, but it's purported to go along with it. The model number is in a similar style, the sticker includes the same "Baugr." label, and the ICs were also (mostly) manufactured in 1981-1982, so it's plausible.
So per our agreement, I do intend to do something interesting with this. In my book, reverse-engineering it and hooking it up as an operating keyboard (with onboard display) would be pretty interesting.
All I need is time . . .