I wouldn't want to do it for a living, but it's an enjoyable diversion once in a while, particularly as a favor for a friend.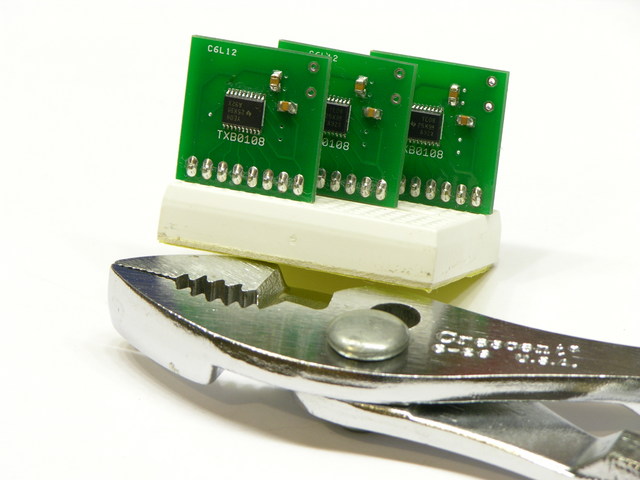 I aligned each chip's pins by hand, clamped it to the board with a gator clamp (with heatshrinked jaws), soldered the far row of pins, rotated the board, and soldered the now-far row of pins.
Three rows I was able to do by blob-and-drag (heat the pins at the uphill end of the row, make a big solder blob, and drag it down the row at a pace slow enough to heat the pins but fast enough to keep the surface of the blob from oxidizing too badly, trusting surface tension to bring the blob with you and leave only a lovely solder fillet below each pin). Three rows I ended up doing slop-and-wick (get solder all over the place, then use "Size: Good" solder braid to remove solder bridges from between the pins, leaving a lovely solder fillet below each pin and evidence scorched flux everywhere).
I'd take recommendations on a good flux remover — preferably detailed recommendations indicating whether you have to scrub or just spray, how cleanly it washes off, etc. You can see that the rubbing alcohol I used leaves a bit of residue.