Everybody all, "ABS bad, it shrink when you print it," and I'm, "Yo, dog, PLA shrink too."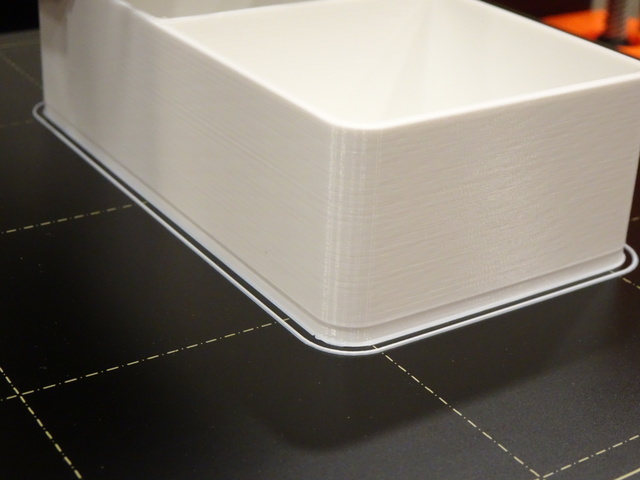 That's a box with 2-mm walls and a 2-mm base. Hatchbox PLA. The layers of the base that are not stuck down to the hot build platform shrank right up.
Don't be up in my grill about PLA being nature's perfect filament. I need me an enclosure.