This is the back side of an aging SGI cluster that we host in our data center at work for the high-performance computing group.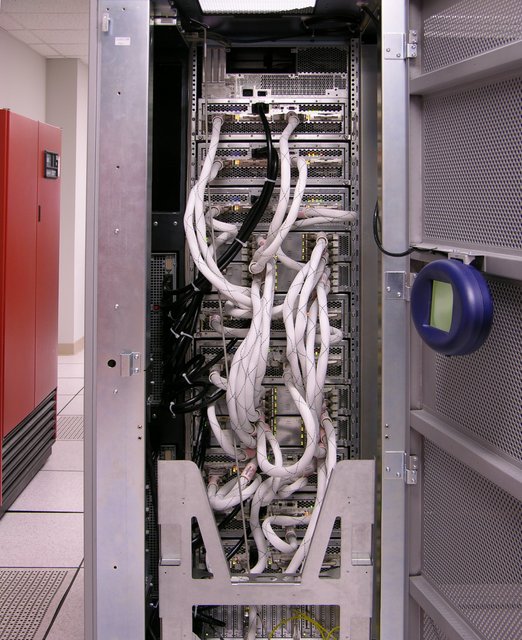 For a sense of scale, this is a 23″ rack, and that's a grey CAT5 patch cord stretched down the left portion. The white cables are close to an inch thick.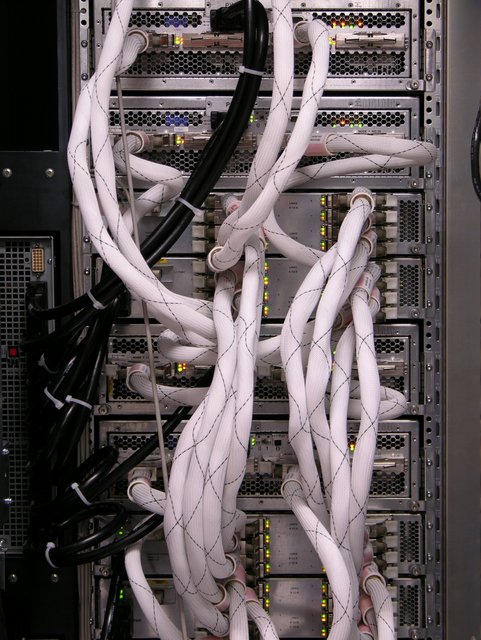 The fat cables with the beautiful, tough braided jackets seem almost synthetic-organic to me. They always make me think of Bishop after he's been torn in half by the alien.