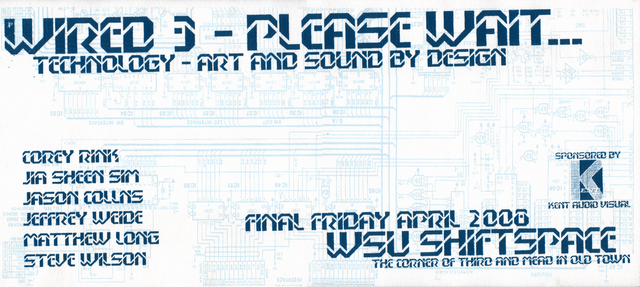 I haven't posted anything in a long time because I've been:
Lying on a beach in Jamaica.
Hauling off treasure troves of vintage electronics components from a secret lair off of Highway 77 in northeast Kansas.
Utterly consumed by working with our Technology: Art and Sound by Design students to get our final show ready for Friday night.
You guessed it; it's option C, which WordPress's stylesheet renders as 3.
We're taking over WSU's Shift Space gallery for April's Final Friday gallery crawl. We have ten projectors covering the gallery walls in 360° video surround and displaying a giant, abstracted circuit in sections like this: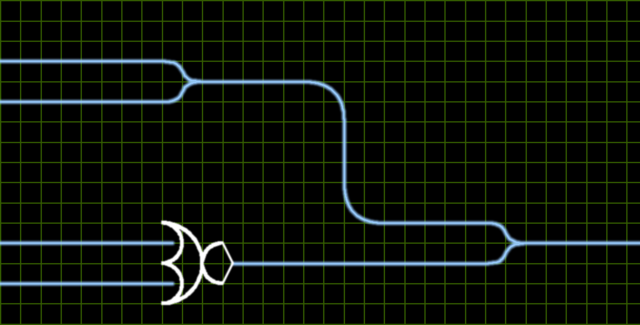 The student technology projects (abstract LED display, traffic light and control button, computer-controlled archival video footate, floor pressure plates) interface with the "circuit" to control fireball "bits" moving about on the wires and through the gates. Another student has prepared ten-channel audio with both spatially-located sound effects for circuit elements and ambient sound/music to set the tone for the show.
All electronics are done on Arduinos (probably about six in use for the whole exhibit); and PC interfacing, circuit control, and audio are done in Pd.
If you'll be near Wichita Friday night, I'd love for you to drop by and introduce yourself — ask around for Keith and someone will point you to me.
Shift Space is at 800 E 3rd St N, and we'll be open Friday night only from 19:00 to 23:00.