I'm getting ready to collaborate with Cort on a project using ICs that aren't available as DIPs; so I got some SOIC samples, and this weekend I hacked up some carrier boards to break them out to .6″-spacing DIP.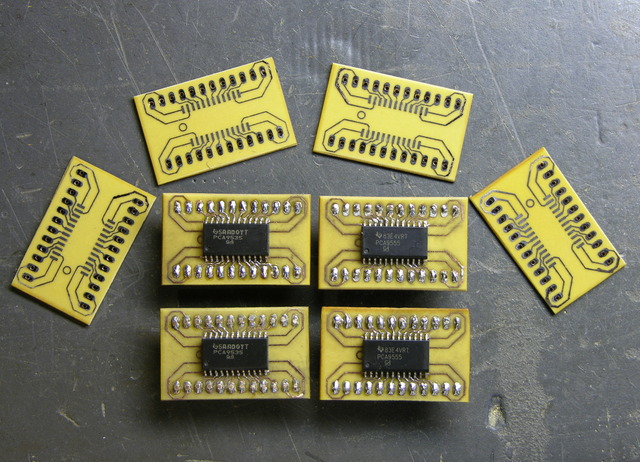 I made a few extras — as many as I could fit in my little etching tray — so I'll be set for a while.
I also want to give the design away to anyone who wants it. It's nothing special, but it might save someone else some time. So I've created a Free Circuits page where I'll post things for free download under a
Creative Commons Attribution-Share Alike 3.0 Unported License. All the code I post here I do with the intent that it may be useful to someone else; but it's nice to be explicit about it once in a while.
On to the Board . . .
I laid out the board, then panelized it as large as I could fit within free EAGLE, which turned out to be four wide by two high.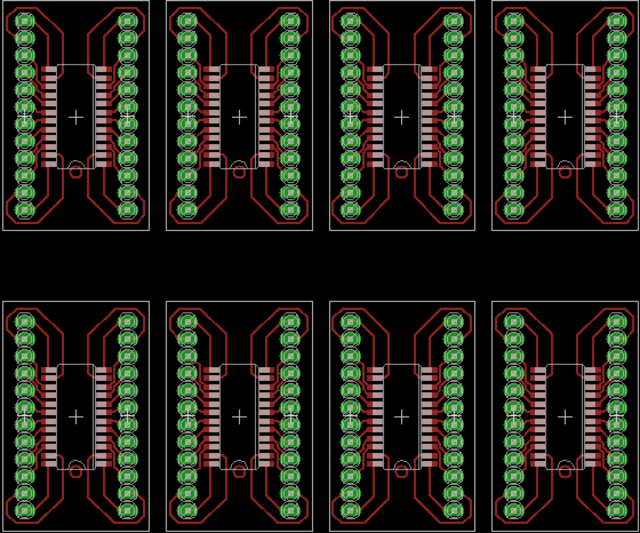 Here I've corrected it to put space between adjacent boards; but I didn't think of that until after I'd etched mine, which made for some tricky separating.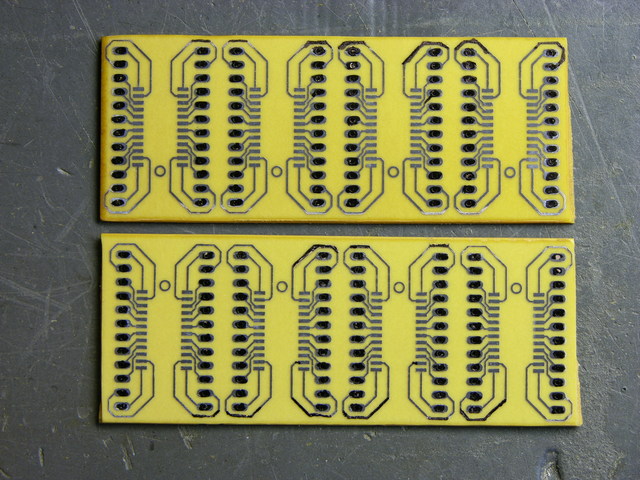 I did my usual toner transfer with the household iron, then used a Staedtler super-fine pen to touch up some spotty areas along the edges. The boards came out really well, in spite of using fairly tight spacing (12-mil traces with 9-mil separation by the middle pins). I inspected all the traces with a photographer's loupe to be sure they had continuity where they should and separation where they shouldn't.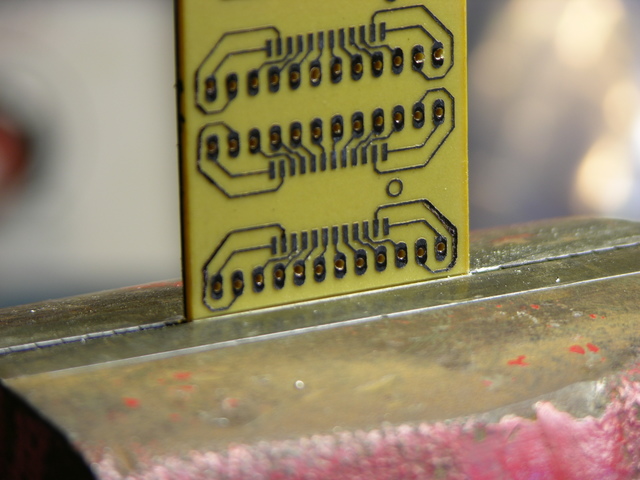 Having stupidly left the individual boards touching each other on the layout, I wasn't quite sure how I was going to get them apart cleanly. But I tried a new method, clamping them in my bench vise and using the jaw's smooth edge as a guide to score front and back with the corner of my best $3 chisel. You can just barely see the score line above.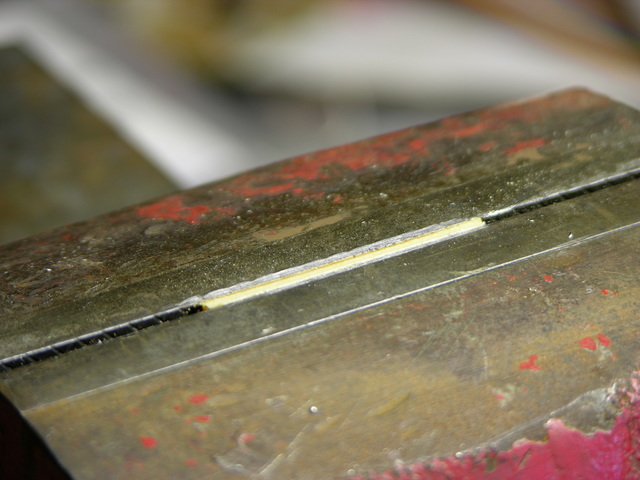 The boards snapped off clean as could be! I'll definitely be using this method more in the future, even on boards I haven't screwed up.