Andrea and I envision the cabinet for our TechArt final project, A Woman's Mind, being built in two sections, for ease of hauling it around. The large, upper portion will contain the visible elements of the exhibit; and the small, lower portion will house the computer, UPS, LogoChip, cooling fans, etc.
Tonight, I modeled the upper portion of the cabinet, to get a better feel for the proportions, and to have something more concrete to use when discussing construction details with Andrea. I used an amazing new CAD package called CardBoard (TM). Its user interface is incredibly intuitive; and in addition to the basics like Cut and Paste, it offers operations I've never seen in other CAD software, such as Slice, Fold, and Tape.
As you can see below, it has stunningly photorealistic, three-dimensional renderings, even going so far as to simulate shutter shake and mismatched white balance across multiple views.
Here's the upper portion of our cabinet with all of the screens closed. Note that the picture-frame of the outer screen is excessively wide; I hadn't yet figured out how to model it at a narrower setting.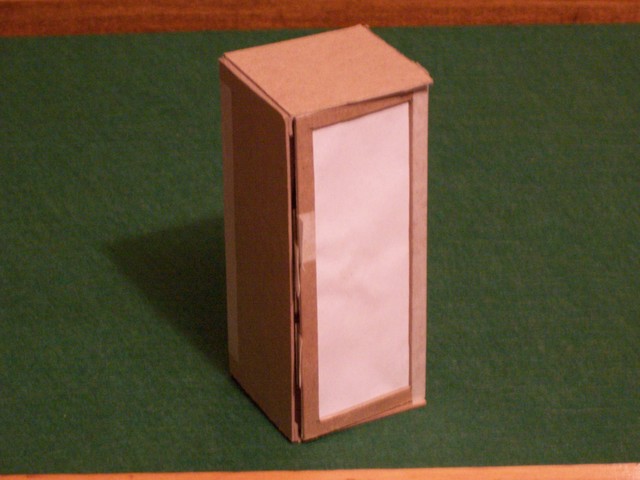 The outermost panel obscures the entire contents; opening it reveals smaller screens, and begins to expose the shape of the cabinet interior. Again, the picture-frame is a bit wide and not necessarily to scale.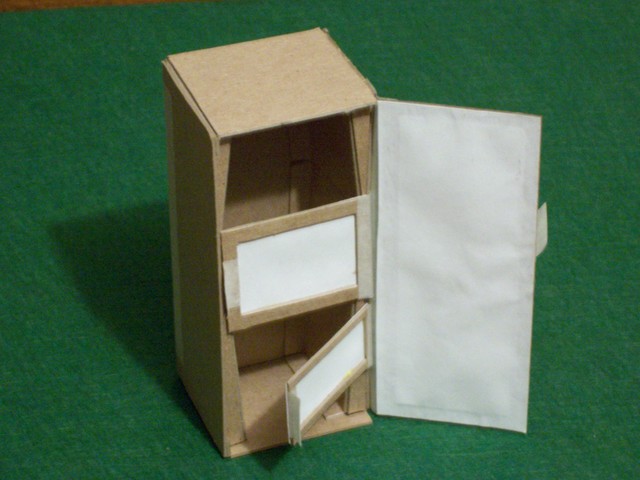 Opening all of the front panels reveals the entire shape of the cabinet interior; as well as the head (monitor), heart, and fertility mechanisms (not yet modeled).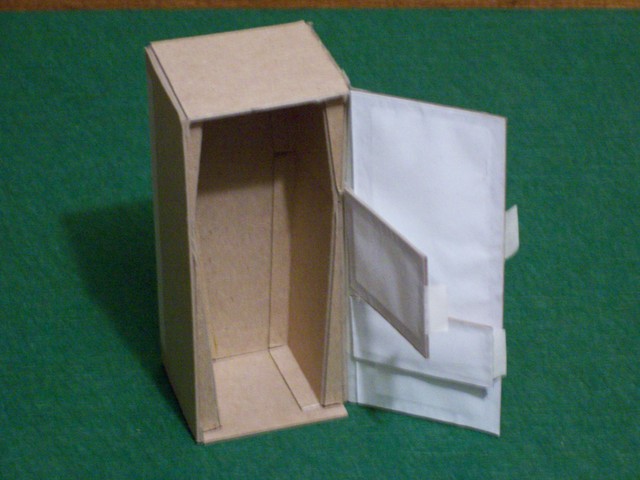 The rear panel will be locked and will open only for maintenance, providing access to a shallow false back and to the space surrounding the false interior. These spaces will hold the wiring needed to connect the sensors and actuators to the LogoChip, as well as the cables from the computer to the head monitor.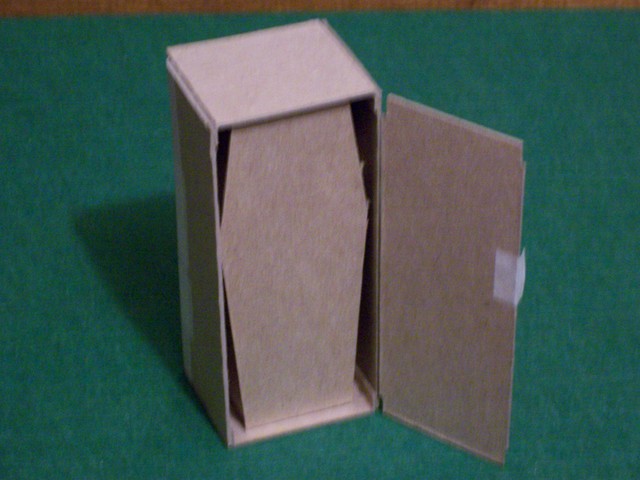 I plan to model the lower portion tomorrow night, working from the outline drawing of my earlier post. Hopefully Andrea and I can talk it over in class Thursday, and I can start actual construction this weekend.