Andrea's doing an amazing job prepping the cabinet for display. While I was painting the primer, the cabinet looked white and ucky like this: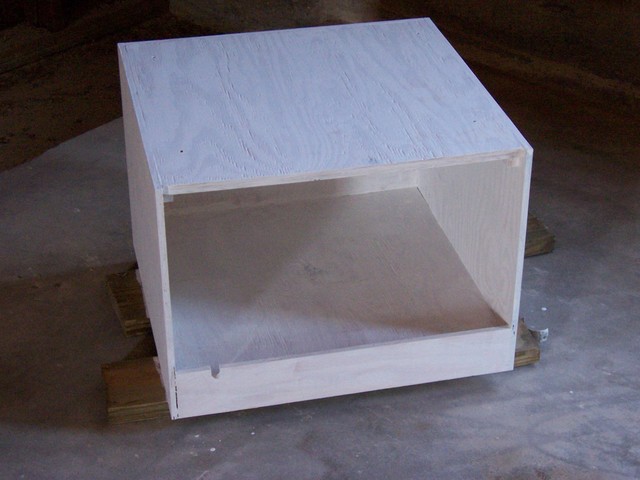 And here's my wife helping on the first coat: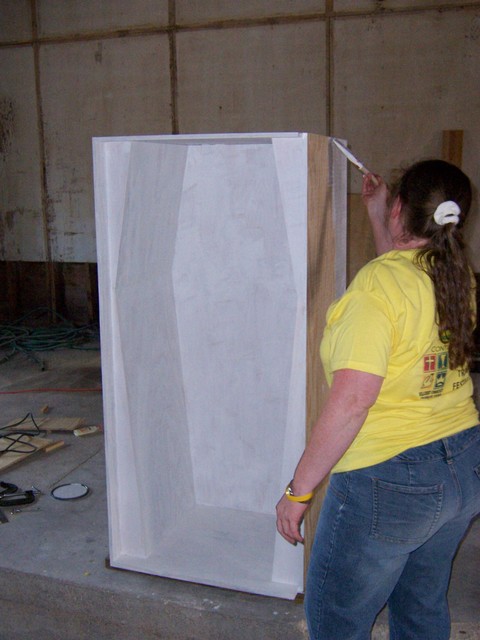 But bring it to someone with vision and you get a sweet-looking flat grey base coat on the outside: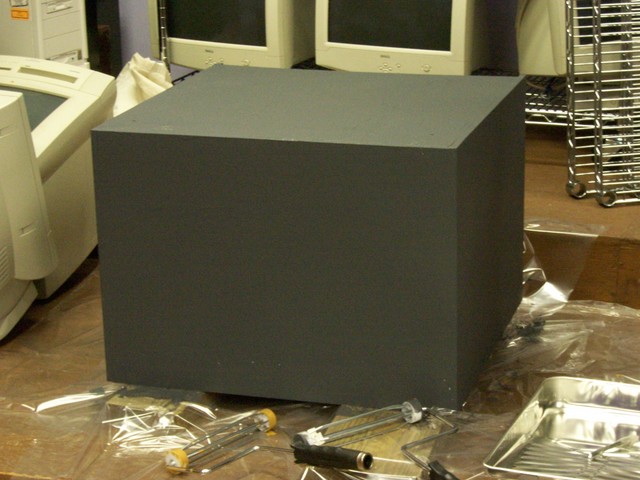 And a "camel" color on the interior that really makes the coffin shape pop: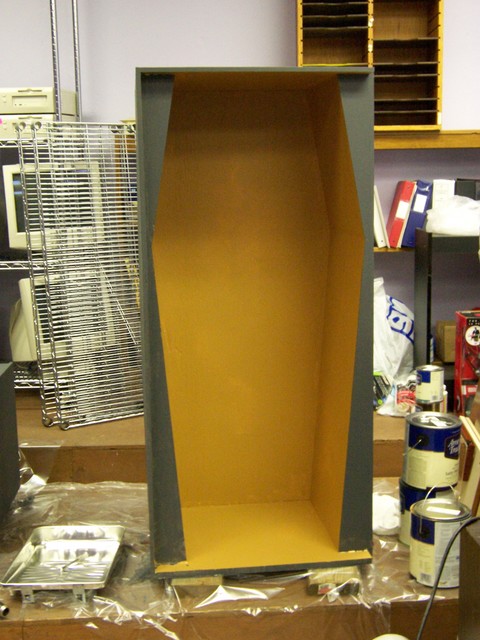 Andrea has also "bagged" (sponged) on some bronzing, which looks great: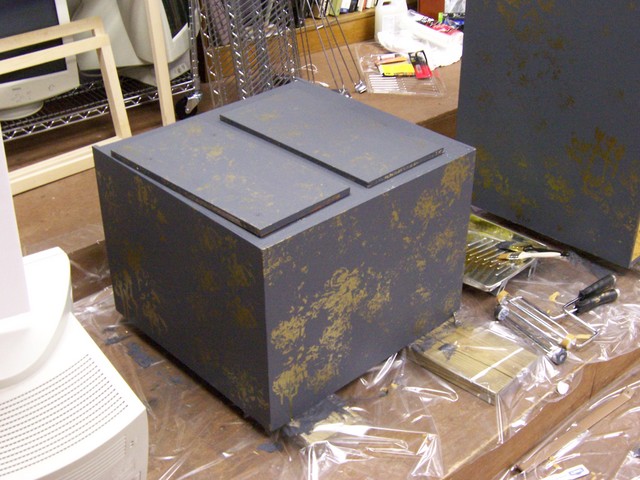 And I can hardly wait to see the pink (fuschia?!) that comes next, with a crackle coat to follow. Sweet!