Last weekend I picked up some aluminum block at The Yard, an aircraft (and miscellaneous) surplus and supply store in Wichita, for an upcoming project. I also picked up aluminum polishing supplies at Autozone based on the experienced recommendation of the shift manager with a very shiny motorcycle outside.
Here's a first pass at cleaning and polishing a block using materials I had around the house. The polished surfaces really highlight which stages of sanding needed more work — at a minimum, not skipping from 220 to 600 grit (I don't seem to have any 400) and continuing up to 1500 — which was largely the point of this test. No need to point out my errors; I already know.
Tomorrow night I'm having supper at a machinist's house, and I hope he may be able to do some surface cleanup for me before I redo this block and tackle the other three.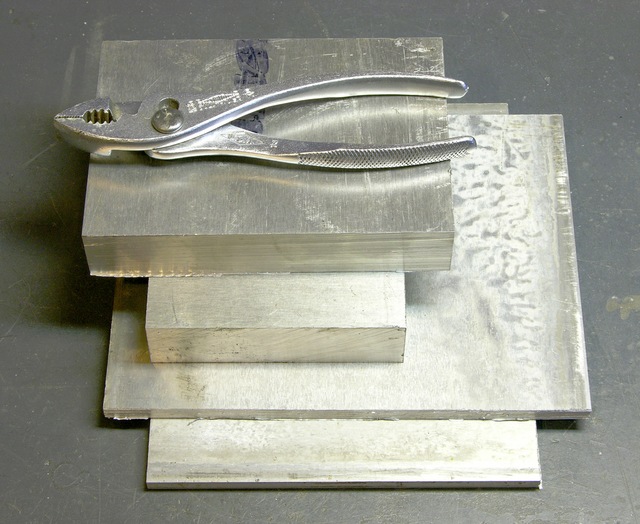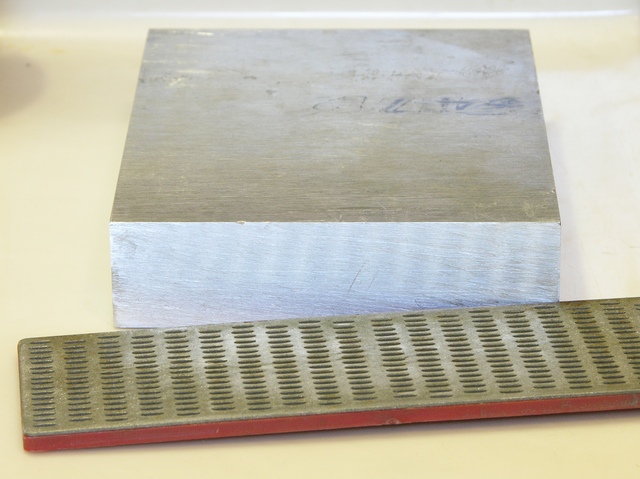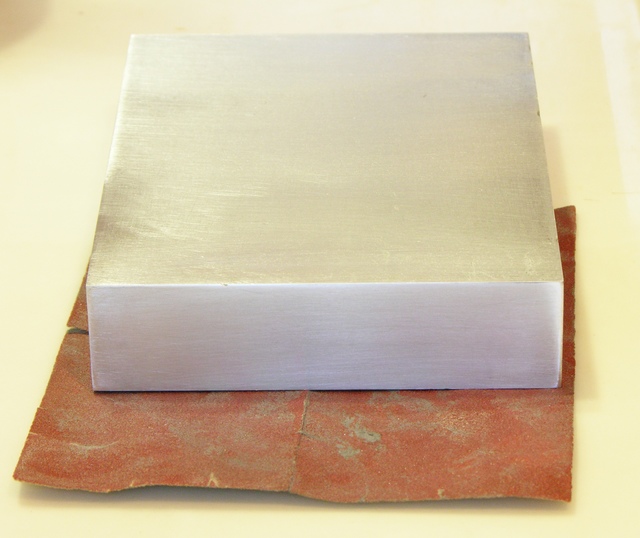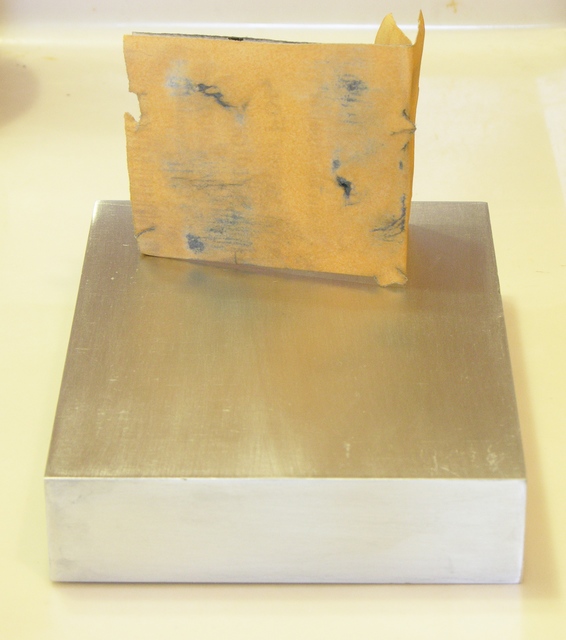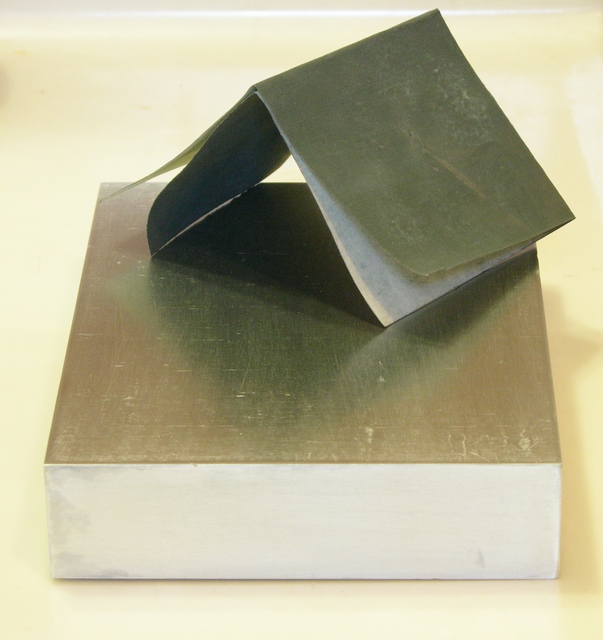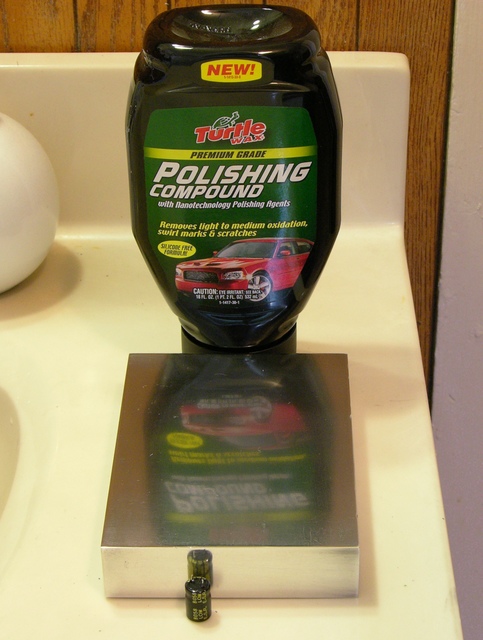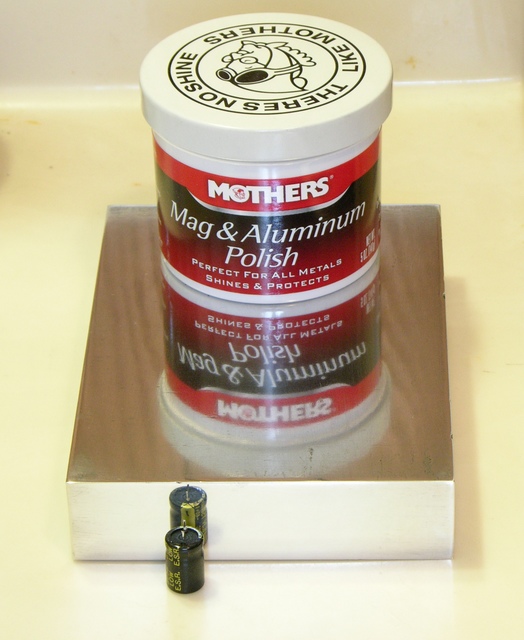 And by the way, the Mothers polish has a smell like vaguely lime-scented floor cleaner that takes me straight back to a Colorado Springs Popeye's Chicken restaurant on vacation in the late 1970s. Smell is the sense with the strongest link to memory.