Wednesday after the Four Locks area of the C&O Canals and the Paw Paw Tunnel, we went to the Allegheny Passage Big Savage Tunnel, a 3000′ former railroad tunnel that is lighted. We had considered visiting it on our outbound trip but it worked much better on the return trip.
As memory and satellite serve, the tunnel is the straight section in the middle of this map with the green arrow pointing to the center.
I believe we parked here and then embarked on a short walk to the tunnel that Lawrence and I later estimated at two to two and a half miles. You can check us.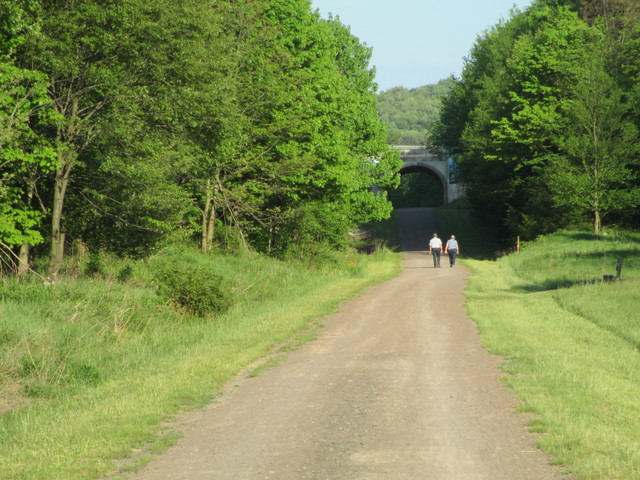 Lawrence and Gail had lit out on the path as soon as we parked; Abby stayed napping in the van; and Katie, Lydia, and I were some ways behind. About the time we thought we maybe ought to be getting to the tunnel entrance, we saw a wall ahead with a hole in it and got excited … but it quickly became clear that this was no 3000′ tunnel.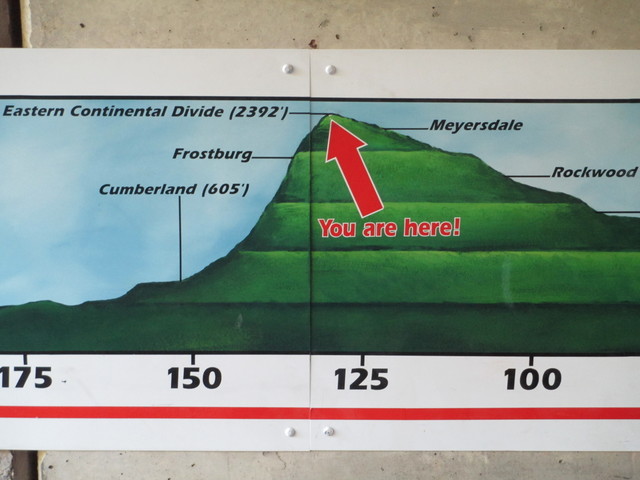 Nay, it was the eastern continental divide, I believe here:
So we kept a-walkin'.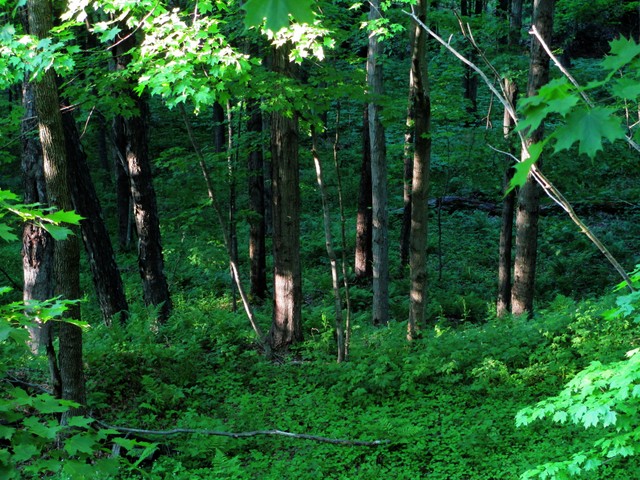 The evening was easing in and the woods were lovely, dark, and deep.
And we kept a-walkin'.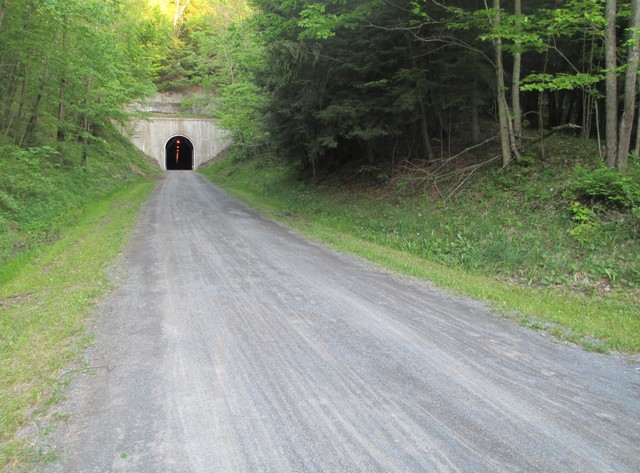 At last, another wall with a hole in it; and this one looked more promising.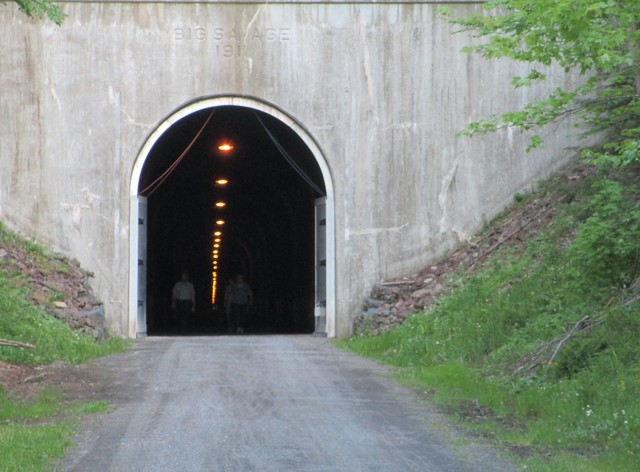 Yes, definitely more promising. We seem to have been about here:
We had caught up with Lawrence and Gail by then and the girls ran ahead into the tunnel with them while I stayed behind to take some pictures.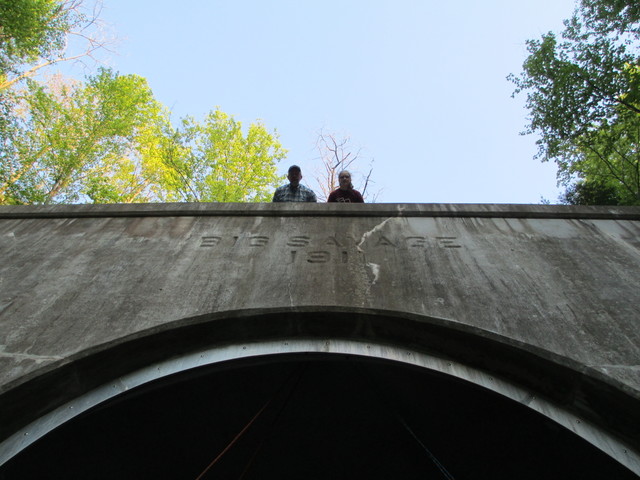 Then Lawrence and Lydia scrambled up the rocks to the top of the tunnel mouth and showed off their lack of acrophobia for the nth time on this trip.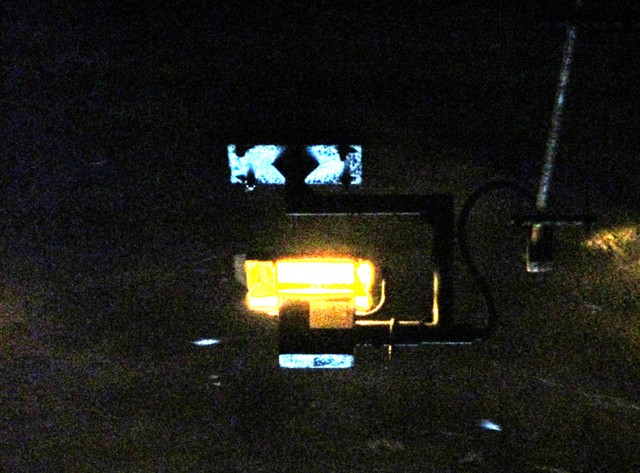 It was getting late enough that none of us felt much like walking all the way through, but we all went in a ways — in my case, far enough to photograph one of those big light fixtures, which wasn't easy in the dark. We'd had our share of both tunnels and walking that day, so that was enough.
On the way back, Lawrence offered to go the rest of the way alone, attempt to navigate a route in the van, and meet us at the farm by Shirley's Hollow Road; but we declined his offer and all walked back. Except Lydia, who was jogging ahead, silly thing full of energy.