Thursday after Fallingwater was a light travel day and Friday was the long drive to Missouri. We arrived late in the afternoon and went pretty directly to The Old Spaghetti Factory, a favorite of Lawrence's and Gail's from when they lived in St. Louis.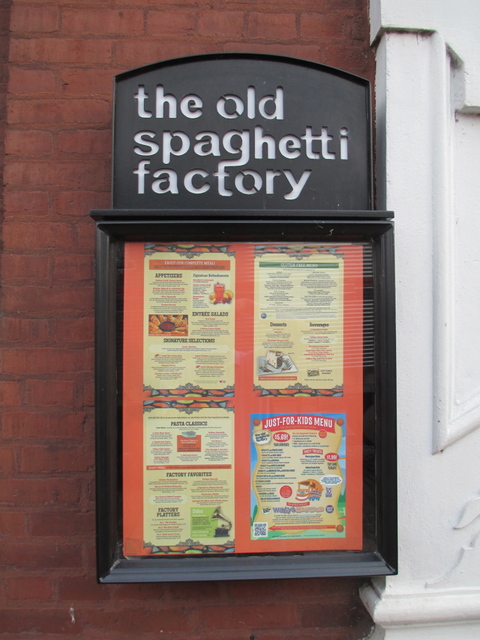 The sign outside is unassuming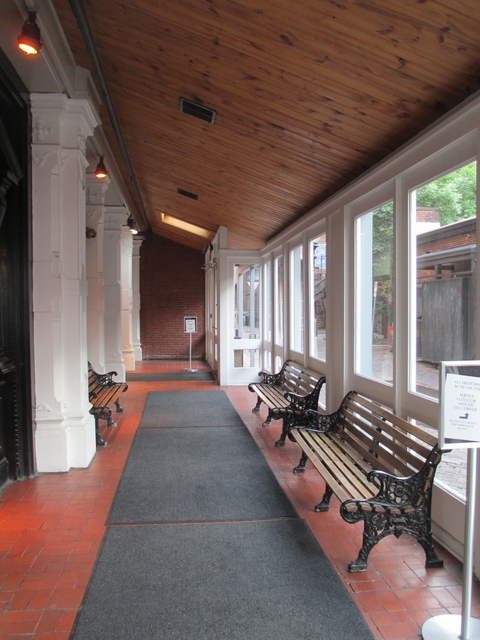 but the entrance is genteel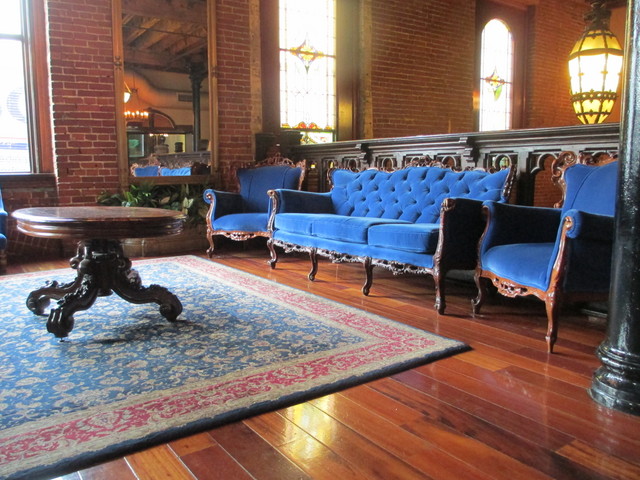 and the waiting room ornate.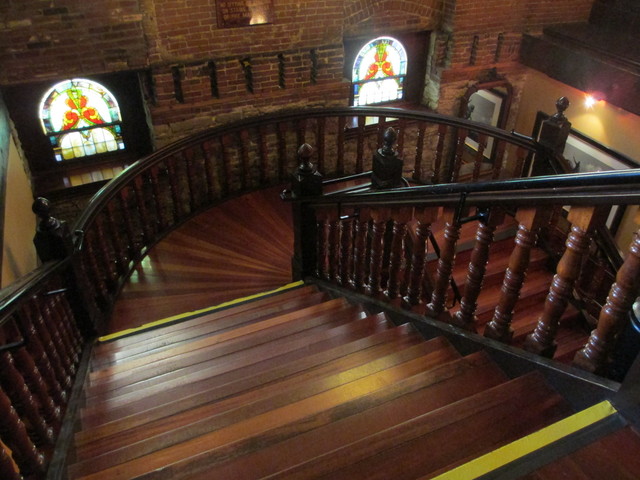 It doesn't stop there: even the stairs are beautiful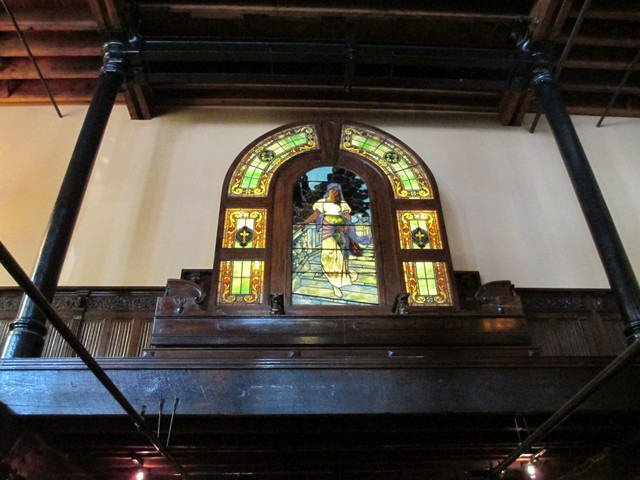 and stained glass abounds.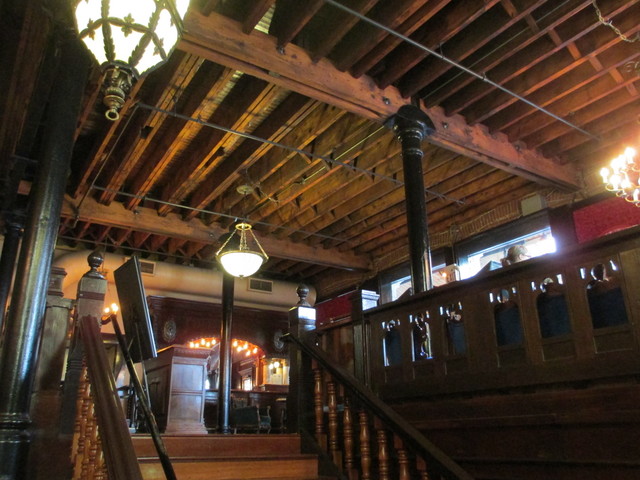 The restaurant is obviously built in an old factory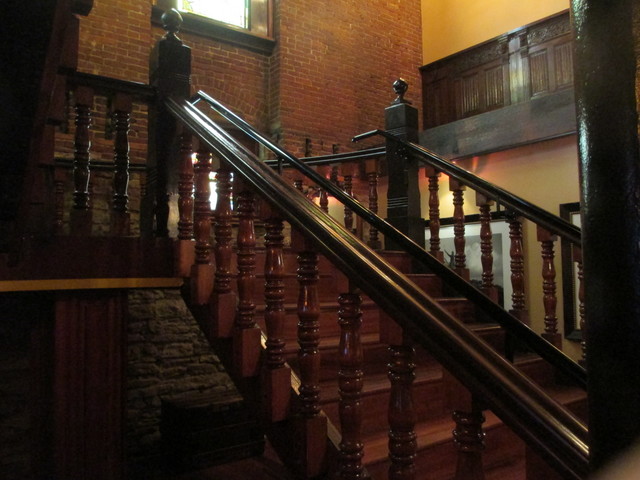 and they've done an amazingly tasteful job of blending industrial brick and beam with stately decor.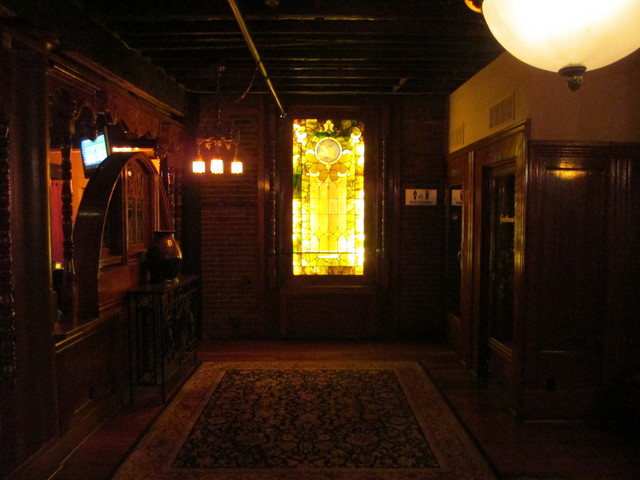 Parts even evoke a Victorian gentlemen's club.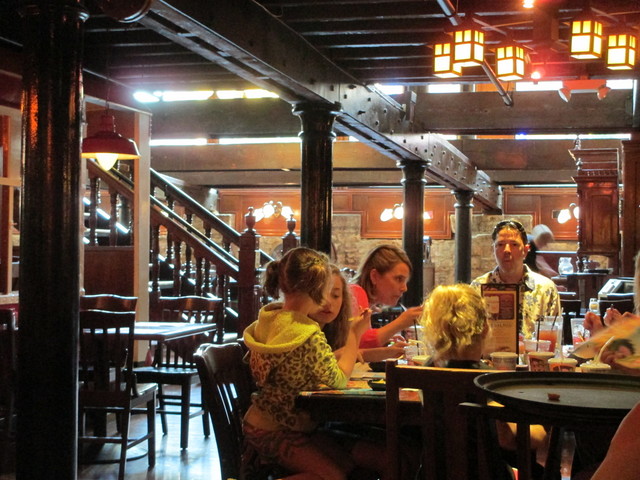 These are not people I know. Pretend they're not there wondering why I'm taking a picture of them.
The food, for its part, was delicious. I ordered The Manager's Favorite, a plate of spaghetti with choice of four sauces. The marinara was bright and nothing to complain about but nothing out of the ordinary; the mizithra cheese and browned butter, a house special, was very tasty; the white clam sauce was delicious; and the straightforward rich meat sauce was most of all to my liking.
I'd go back in a heartbeat. Eat there a couple of times a week and try to get tired of it, I would.