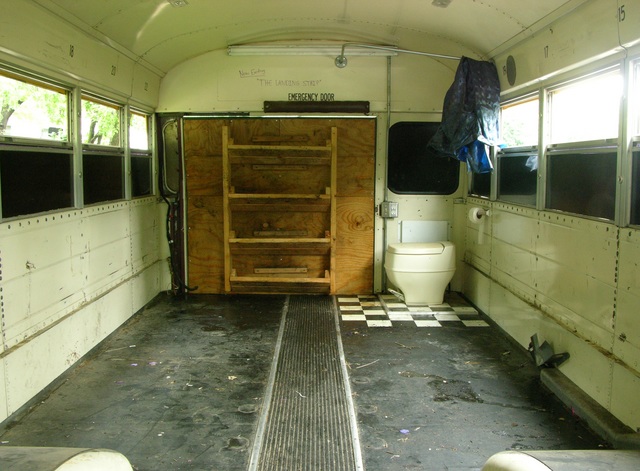 Pick the grossest, nastiest, filthiest job you have available …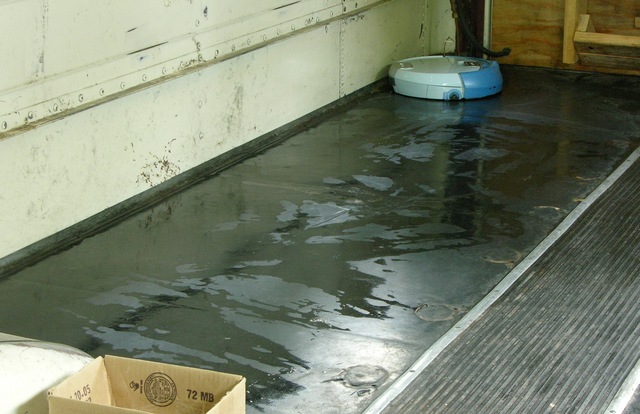 And give it to a robot.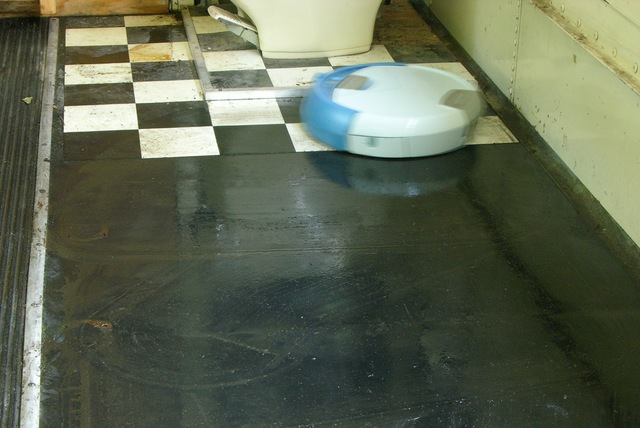 Scooba ran like a champ for me all weekend, with the bus parked on the street in front of my house.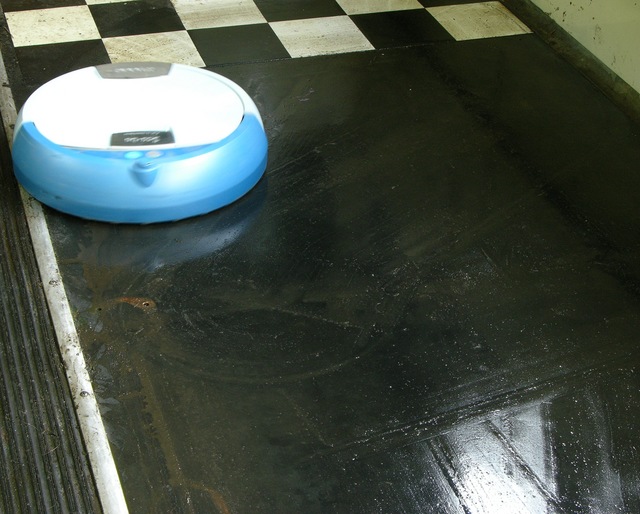 I'd go out every hour or so to check on it, empty the tank and refill cleaning solution, and/or change the battery. The dirty water I poured out was absolutely inky black.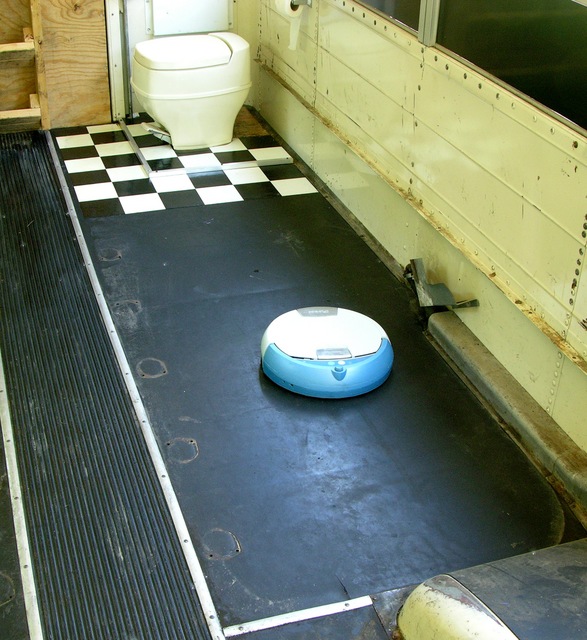 I'm sure I could continue to get black water through many more cleaning cycles, but Scooba has done a very nice job of making the back end of the floor not look awful, with relatively little effort on my part.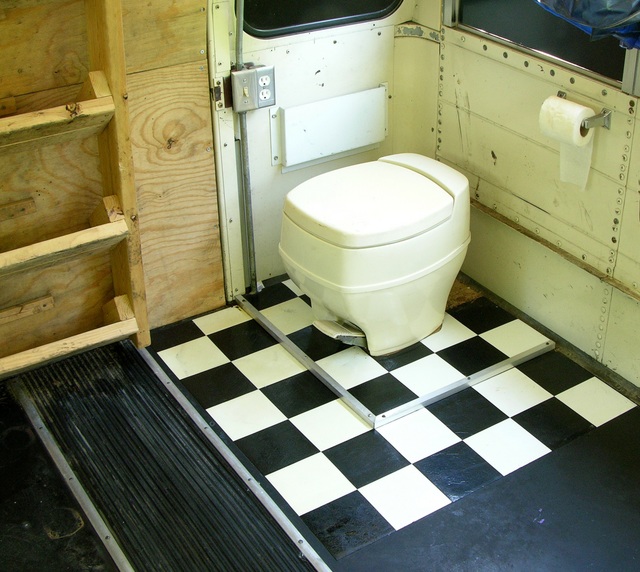 I did pitch in by hand with bathroom cleaner on the toilet and the tile floor.