Just found this unpublished draft from October. I had received a GXTV2-48V battery expansion cabinet for my Liebert GXT2-2000RT120 UPS and wanted to see what was inside.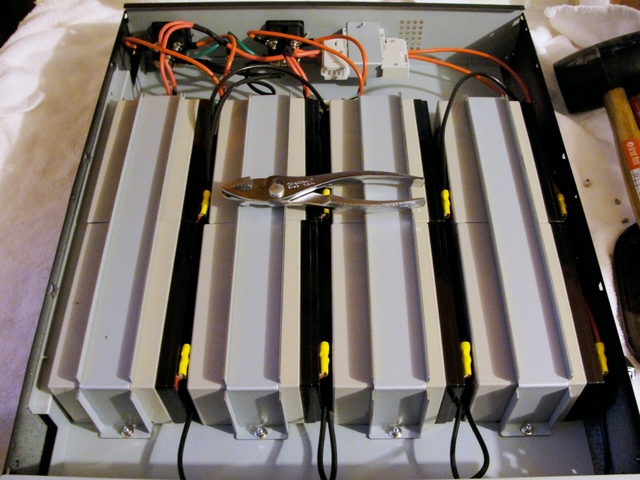 Eight sealed lead-acid batteries are bolted down and connected through a circuit breaker / switch to the two input/output jacks in parallel.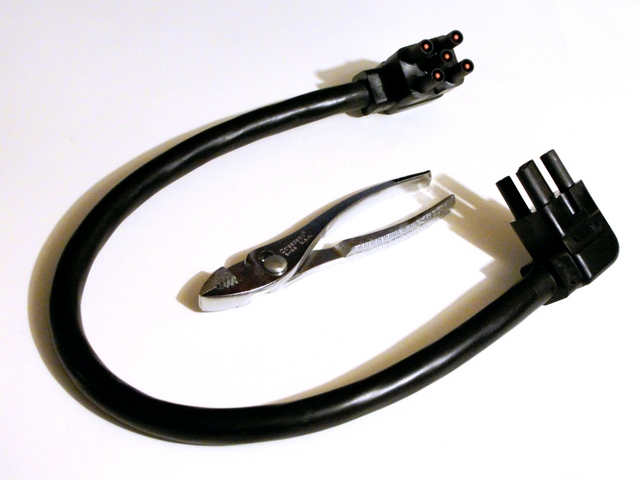 The cable to daisy-chain the battery expansion cabinets to the UPS is … substantial.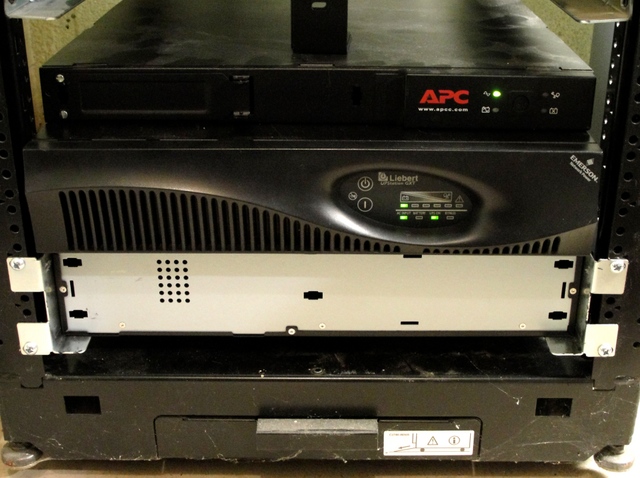 Installed in the basement server rack (bottom) and connected to the UPS. Sure wish I had a bezel for the battery cage.