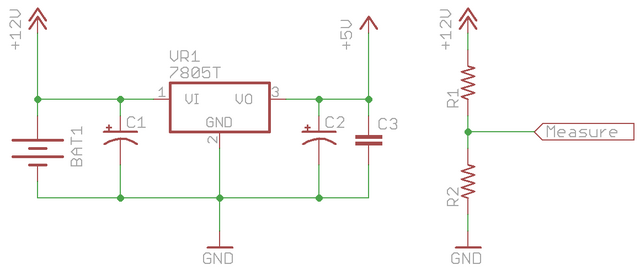 Hey, real EE types out there, is there any reason I can't monitor 12V battery voltage using a simple voltage divider into an A/D input of a microcontroller that's powered by a voltage regulator on that same battery?
This seems straightforward, but I ask because there seem to be a lot of fancy circuits and devices out there for monitoring supply voltage. It seems to me they all revolve around monitoring the device's own VCC and where to get a reliable AREF when you don't trust your own supply.
In the case of monitoring a battery voltage that will always be much higher than the dropout of the voltage regulator powering the microcontroller which generates its own AREF, I can't think of any reason to get fancier than this.
I would Just Do It but I don't have a good test setup for this and I'm getting ready to commit it to a board layout.