Three days after we upgrade an ancient switch in the campus golf course headquarters, a supply pipe breaks overhead and pours water into our new switch. It's "environmentally hardened," but that doesn't seem to cover immersion.
As a state university, we're self-insured and there's no way we're getting a T&M refurb from the vendor on water damage, no matter how generous they may be. So I'm getting nothing for this dead switch and I may as well see whether there's any hope of cleaning it.
Oh. Nope, not really.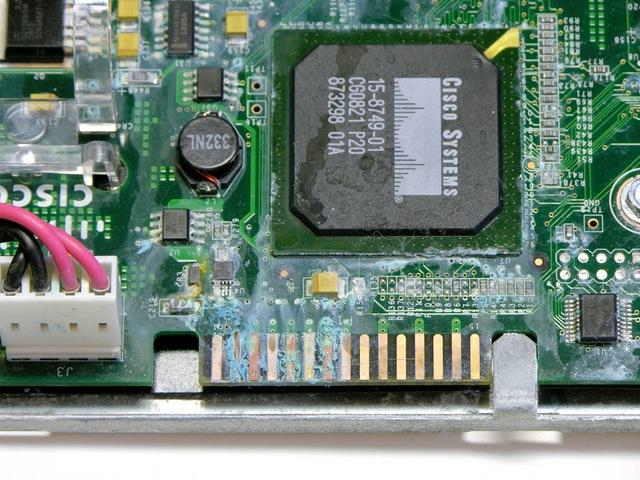 These are fairly typical of the corrosion across the motherboard. Maybe if I'd got it immediately instead of two days after it happened, a good wash and dry would have left something salvageable, but I have my doubts.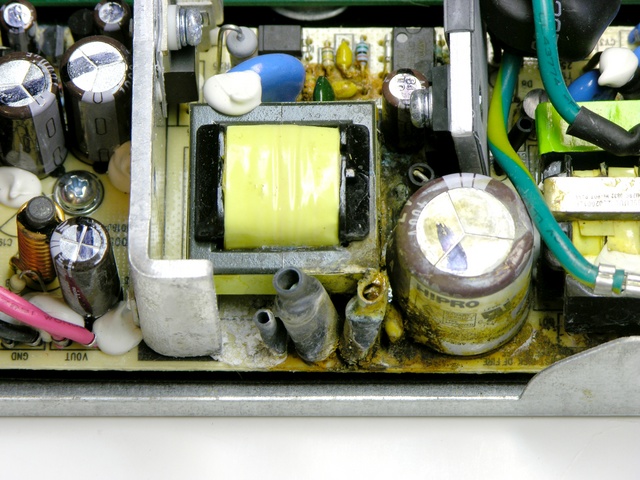 Unidentifiable components were falling off the power supply.
Cleaning Anyway
With the thought that at best the motherboard might be salvageable and a replacement power supply might allow us to use the switch in our test lab, I scrubbed everything with a plastic-bristle brush and dishwashing detergent, then ran it through the dishwasher and took it out to shake dry immediately after the rinse cycle.
The circuit board isn't nearly as hideous, but all of the contacts on the *QFP are corroded together. It'd take at least a brass brush to clean that up.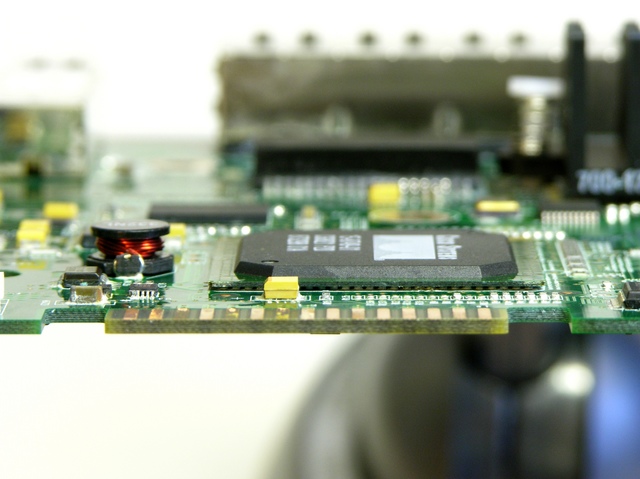 But the corrosion under the BGAs is unreachable.
Even I am at a bit of a loss what to do with this dead thing.