I took a break from Voron assembly last November due to being quite vexed at crucial information omitted from the assembly manual and the extra effort in interpretation and rework it caused me.
With a little one on the way [that is, I just ordered a Voron 0.1 parts kit], I figured it was time to get the 2.4 assembly finished; and thankfully, since November the assembly manual has been overhauled from r1 to r2 and is much, much, much better. If you're assembling a Voron 2.4 and you don't already have the r2 assembly manual, go download it right now. You can thank me later.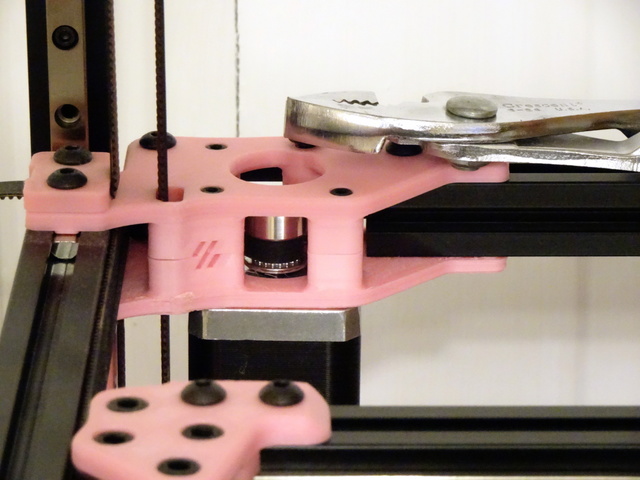 Before my hibernation, I had assembled and installed the gantry. All of my frustrations about the instructions that drove me away at the time have now been addressed, save one, presented here for your sanity:
The instructions say to route the AB belts by clamping one end onto the carriage, then threading them through the entire gantry, then clamping the second end onto the carriage. I tried that at least twice and found it difficult each time to fish the belt ends through the AB blocks in the back corners. It was much easier for me to start in the middle by pushing both ends of each belt through this opening and around their drive pulleys, then threading the belts outward toward both ends.
As I resume assembly, I'll compare 2.4r1 and 2.4r2 instructions, only calling out issues with the r2 instructions.