I'm salvaging parts from some very old, dead (leaking capacitors and batteries, corroded components) PC motherboards and found some interesting bits.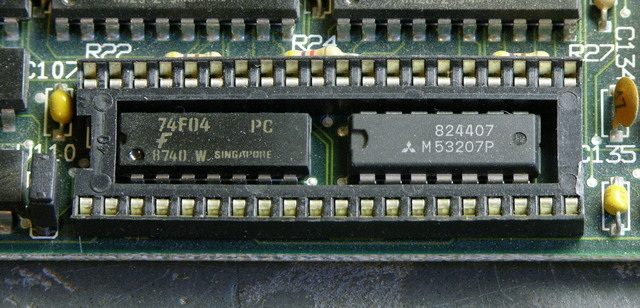 14-pin ICs mounted inside a 40-pin IC socket (that was populated). Very cute. Makes me want to do something extra-naughty, like mount an SMT IC underneath a DIP (no socket needed).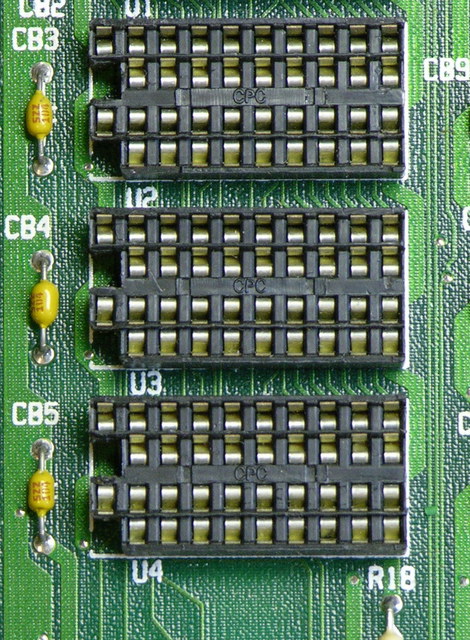 18/20-pin IC sockets, so you could pick which size L2 cache chips to install. Although it's not obvious from straight above, these are not hacked together out of regular sockets — they were manufactured this way.
I found them on two different vendors' boards, and I had never noticed them when I was servicing PCs during that era. I guess it solves the problem of knowing which end of a regular 20-pin socket to stuff an 18-pin IC in; or maybe the 18-pin and 20-pin ICs didn't have compatible pinouts.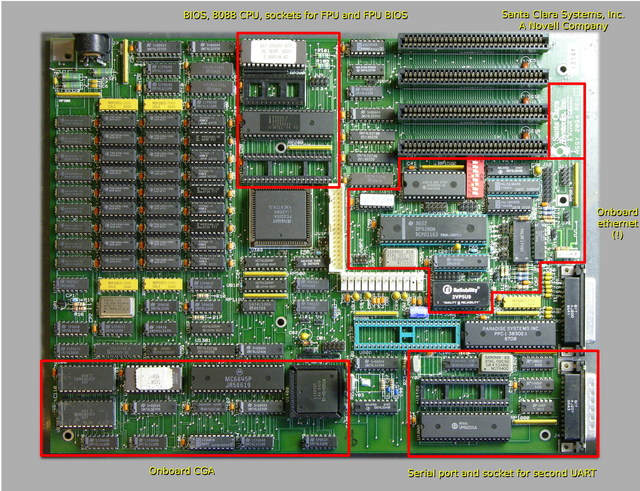 A Novell 8088 motherboard with onboard ethernet. Various other curiosities are visible in the large version of the picture, but worth noting is the "PC TERM. BIOS," which leads Joel to question whether this was a dual-function PC and network terminal.