For years, I've been enthralled with the idea of buying an old schoolbus, ripping out the seats, and converting it approximately into an RV. While in college, I thought it should have a B/W darkroom and that I should cross the country taking and printing photos; but today film is out of fashion and I'd rather it have an electronics laboratory (that's "la-BOHR-a-tree").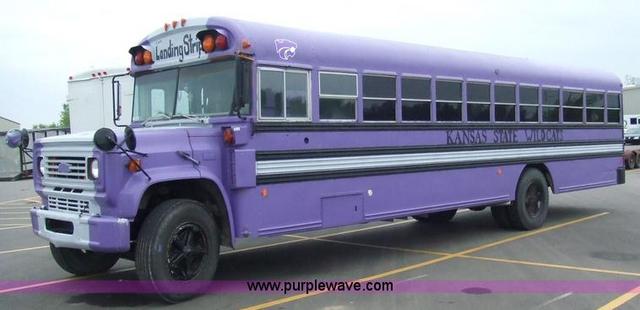 My dream appears to be taking shape in reality. Last week I won an auction for a half-converted former schoolbus previously owned by a university athletics fan and used as a tailgate bus. It already has the seats removed, potable and waste water tanks plumbed, and many other interesting "features."
I've started a new schoolbus conversion blog to describe the project. I'll cross-post to the electronics blog only when work pertains to electronics; so if you're interested in the schoolbus conversion in general, you should subscribe to that blog separately.
Posts will be relatively infrequent as I expect the projects to be larger and take longer.