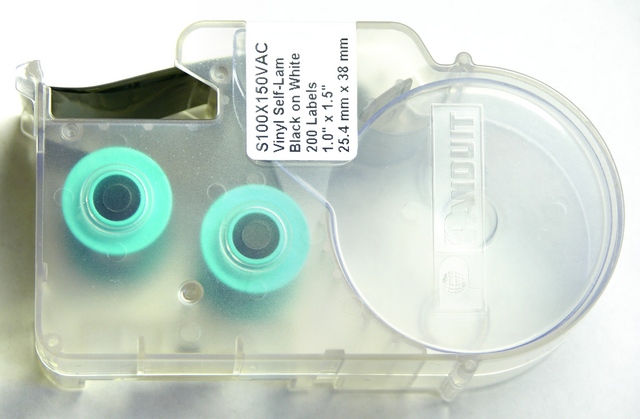 I don't remember exactly where at work I found this empty labelmaker cartridge, but this view isn't what caught my attention.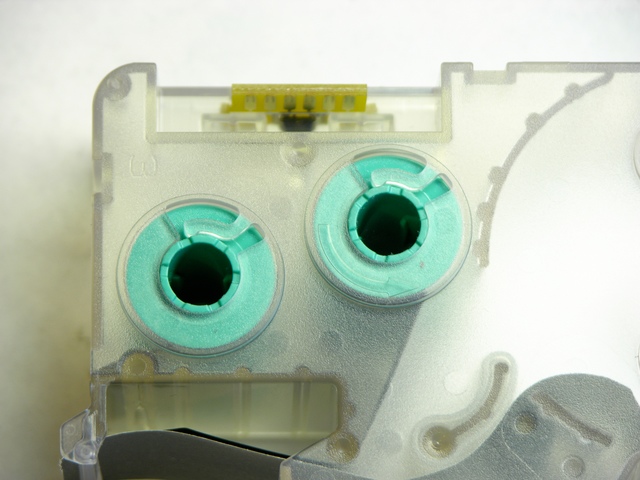 Here's what piqued my interest — a tiny PC board inside the cartridge.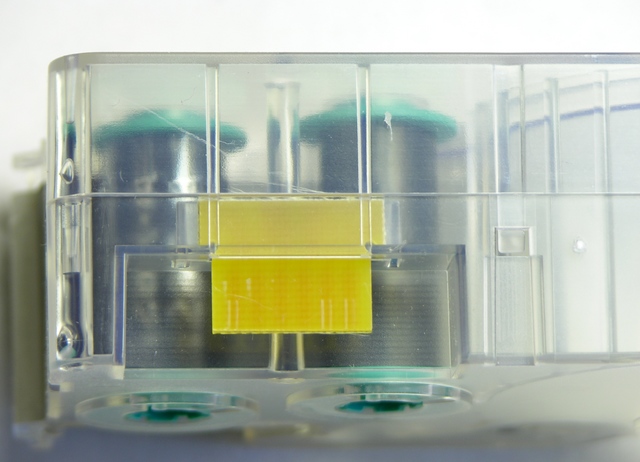 I'm aware of inkjet printer manufacturers adding PC boards to their ink cartridges and then perverting the intent of the Digital Millennium Copyright Act's anti-circumvention measures to prohibit third parties from producing compatible ink refills. Would Panduit stoop to such depths? I had to know. What was that chip???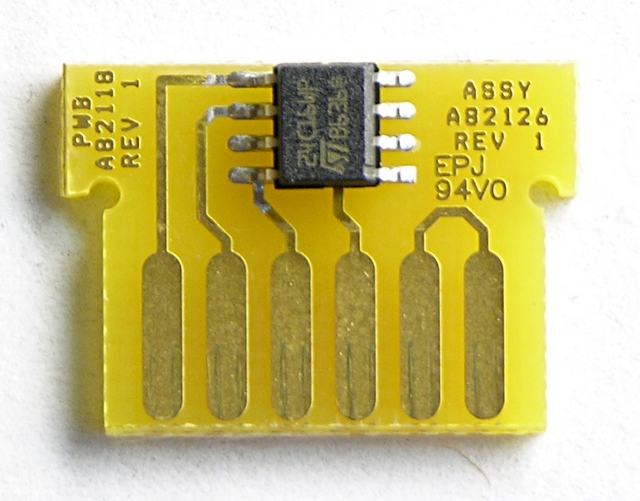 Easily answered — the sole IC on the PC board looks like a harmless 24C16 I2C serial EEPROM. It probably informs the labelmaker of the label size and shape. No big deal!
And now I have another 24C16 in my parts bin.