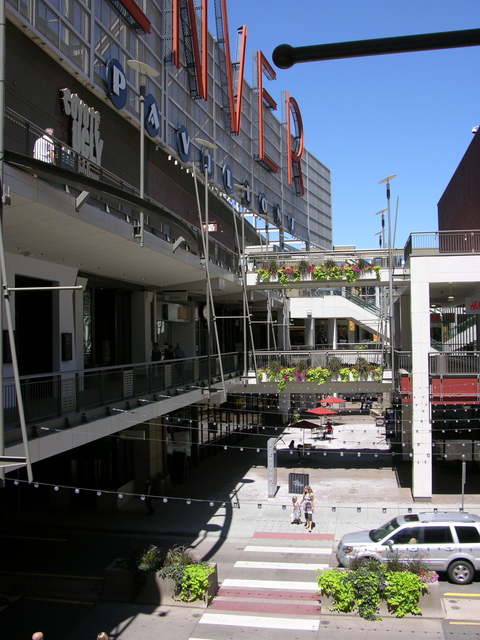 This morning we went downtown to Denver's Pavilions mall to see the Da Vinci Machines Exhibition.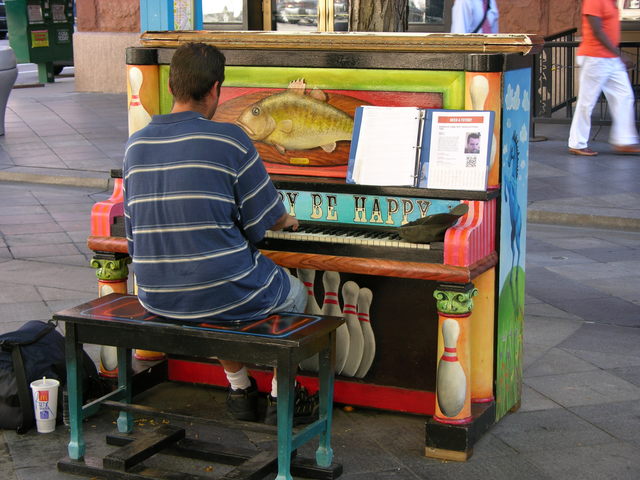 While waiting for the exhibit to open, we were serenaded by this pianist — quite talented — outdoors on the 16th Avenue Mall.
The Da Vinci Machines Exhibition is a realization in wood, metal, and canvas of numerous machines drawn by Leonardo Da Vinci. All of them are operable and many are hands-on.
A few of my favorites: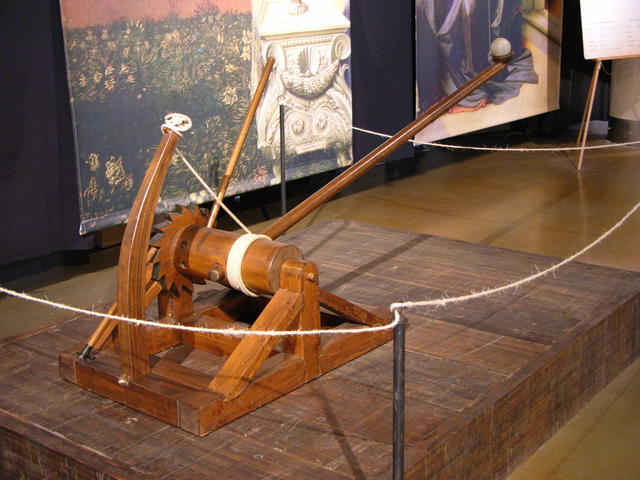 Catapult with ratcheting tensioner
An anemometer, which though simple, is quantitative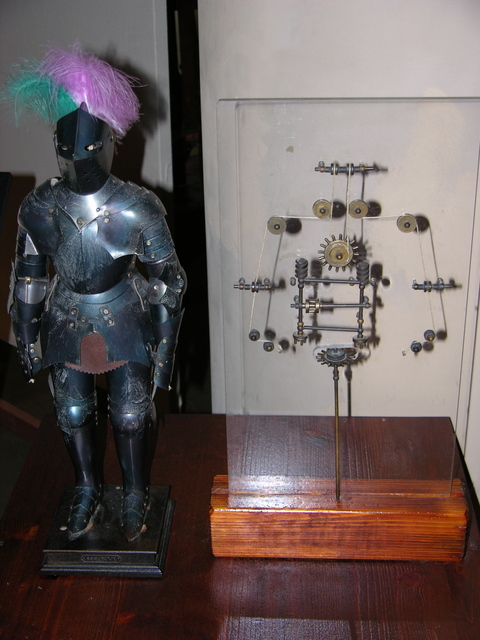 All-mechanical animated figurine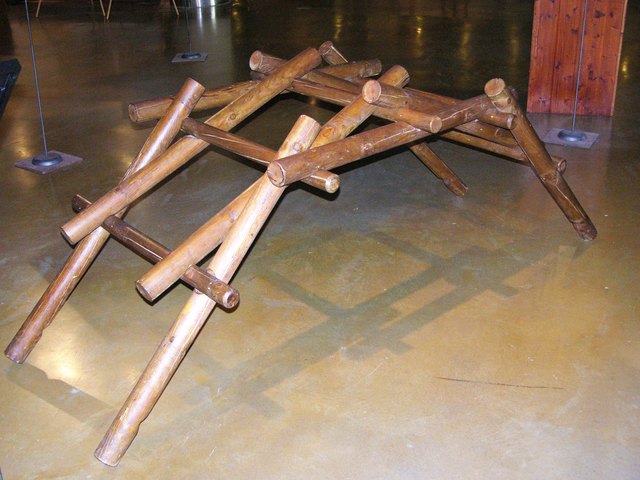 My favorite — a bridge made of notched logs with no fasteners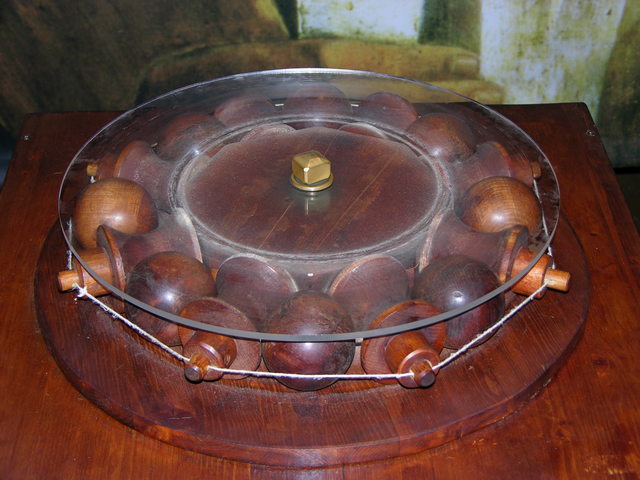 A bearing with captive balls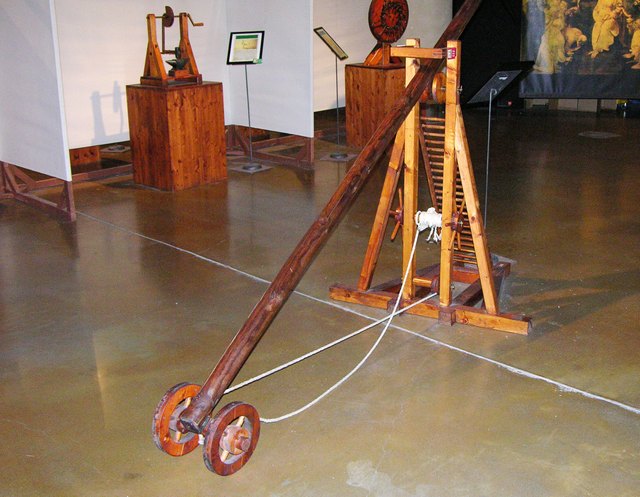 My second-favorite — a machine for safely raising posts to vertical to drop into postholes