This morning I walked up Raspberry Mountain alone. The second generation went to walk the Crags — longer but shallower — and the fourth generation said, hey, if we run the whole way and go straight up instead of taking switchbacks, we can do a seven-hour hike in three hours, right?
I said, Raspberry it is.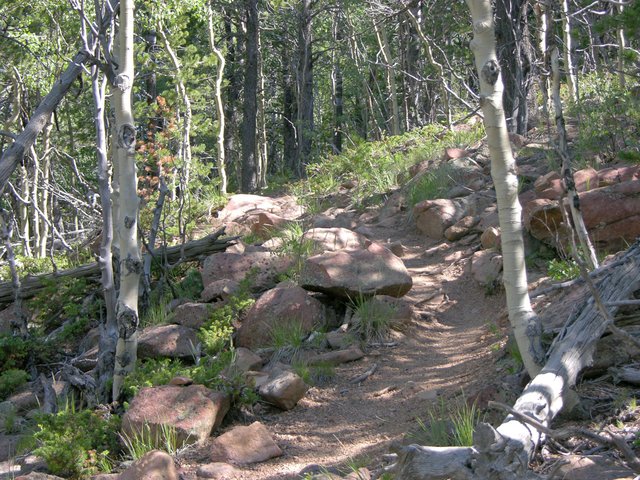 It's a hike I've done many times and the trail isn't terribly steep, though altitude acclimation demands a conservative pace.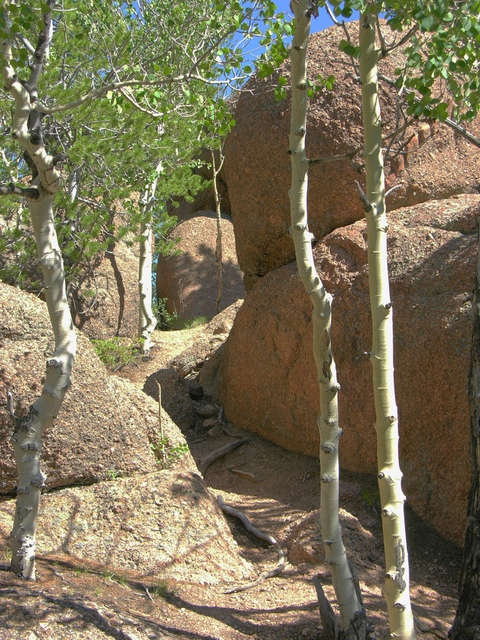 The path is inviting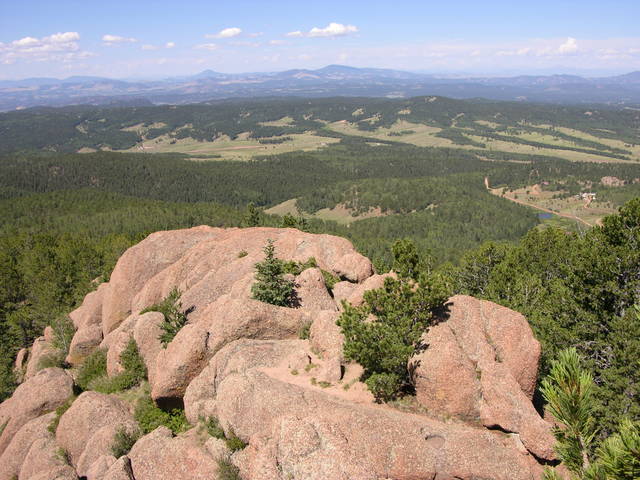 and as Raspberry stands apart from other peaks, the views from the top are grand even though it's not particularly tall.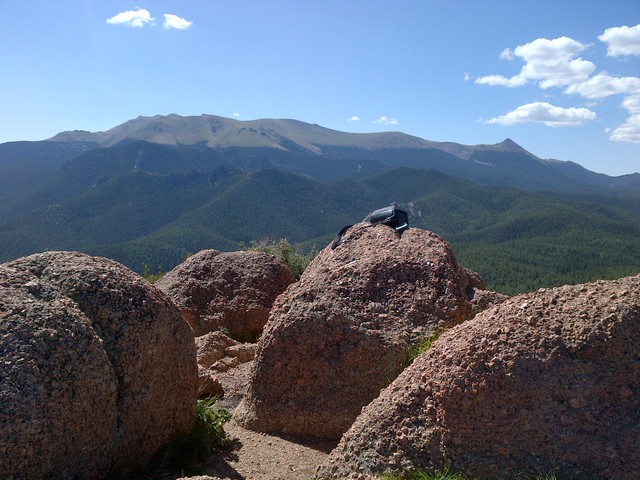 The sharp peak on the right is Sentinel Point and the taller range to the left is the Pikes Peak summit approach.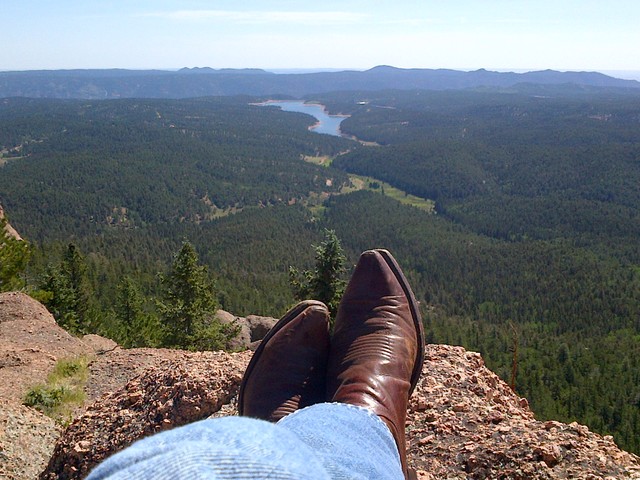 Proof I was really there.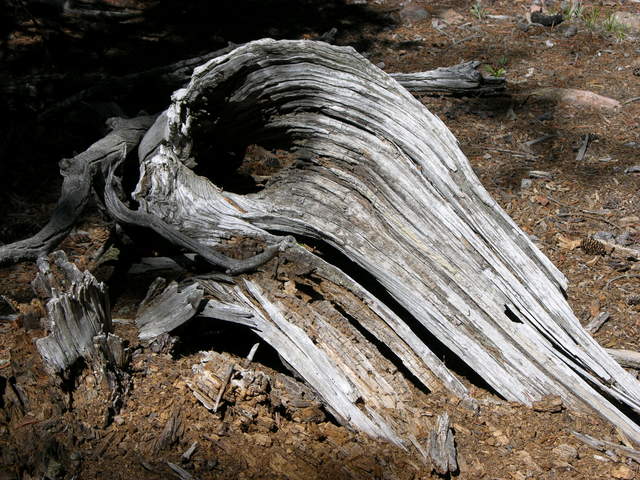 I tend to watch the trail pretty closely, so I saw different things on the way down than I had on the way up.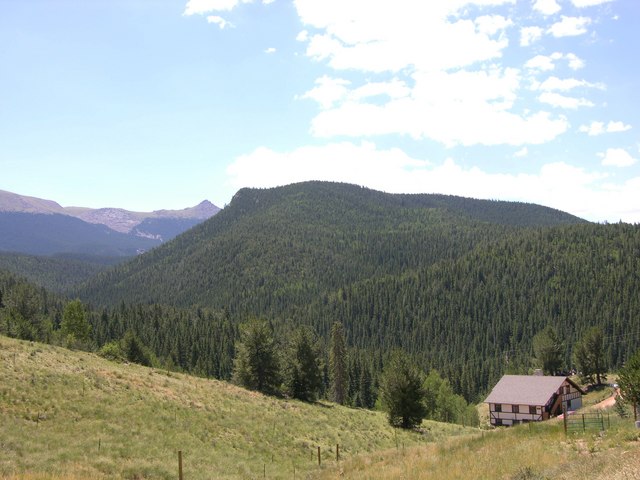 Looking down toward camp at Emmental.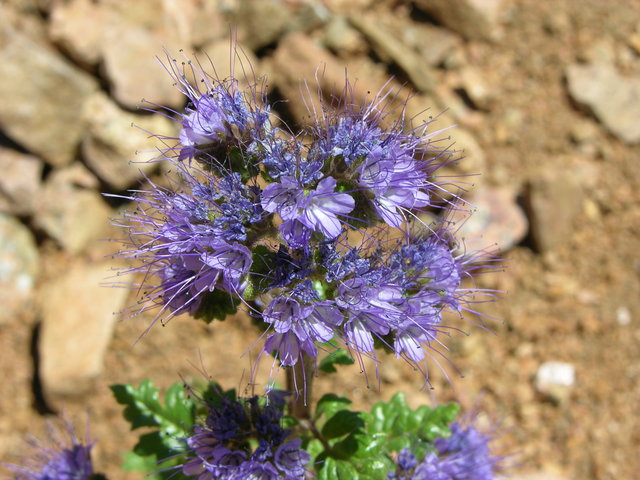 I don't think I'd taken a picture of this particular kind of purple flower yet.