Monday we got public-transportation day passes that included the regional rail from where we were staying into Philadelphia and subway/train, trolley, and bus in town.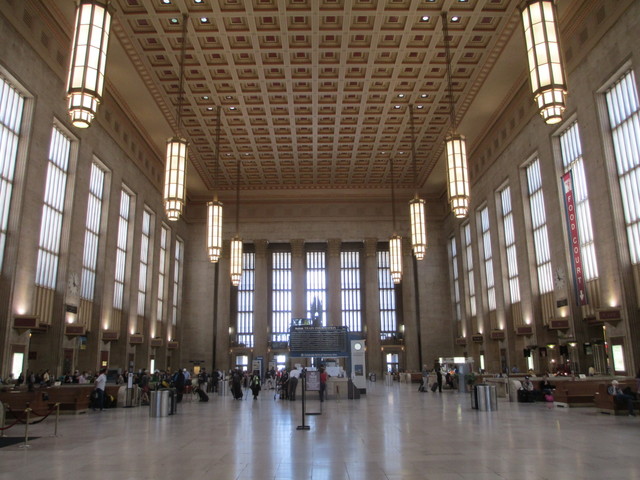 We transferred from regional rail to subway at City Hall station and headed toward Independence Hall National Historic Park.
Independence Hall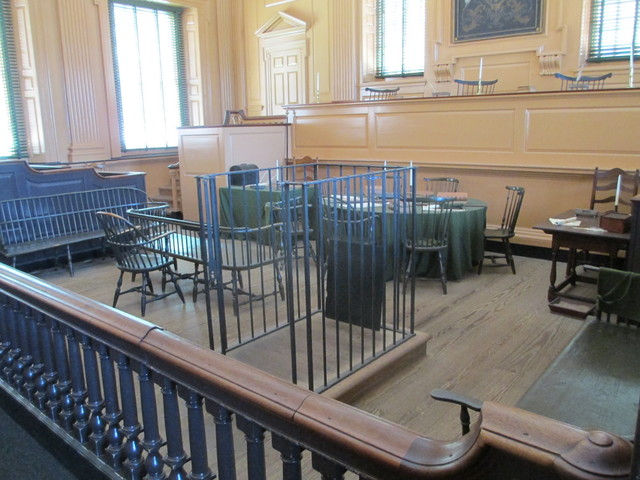 The Declaration of Independence and the US Constitution were both approved at Independence Hall. The tour covers only the two small rooms on the ground floor, beginning with the Supreme Court room.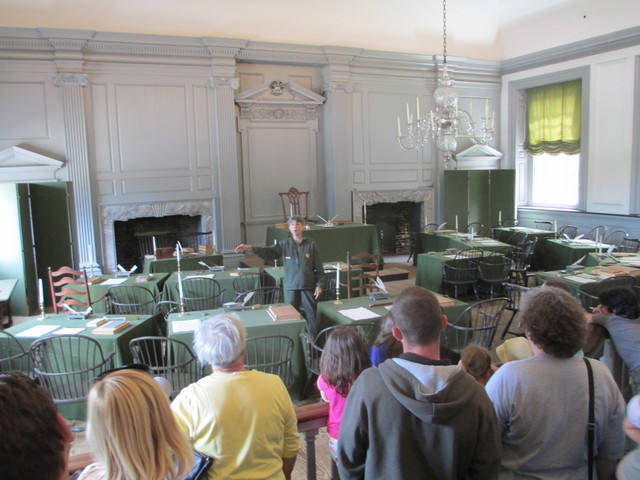 The second stop is the assembly room where the Declaration and Constitution were forged and adopted. It's humbling to think of people meeting in such small and simple surroundings, promoting their own interests and those of the states they represented, and in such a short time finding their commonalities and working through their differences to produce documents with such enduring power.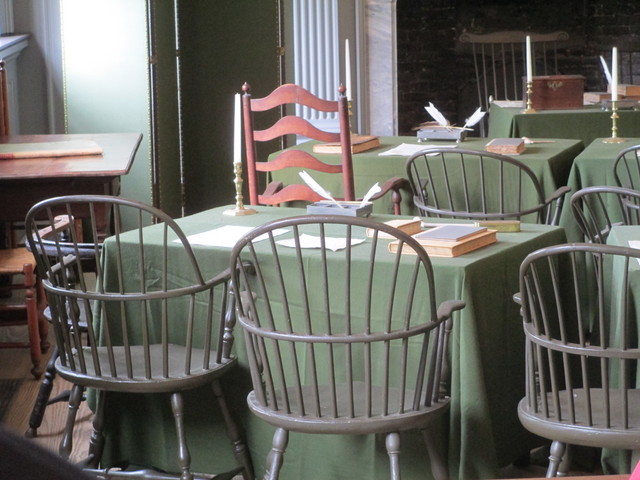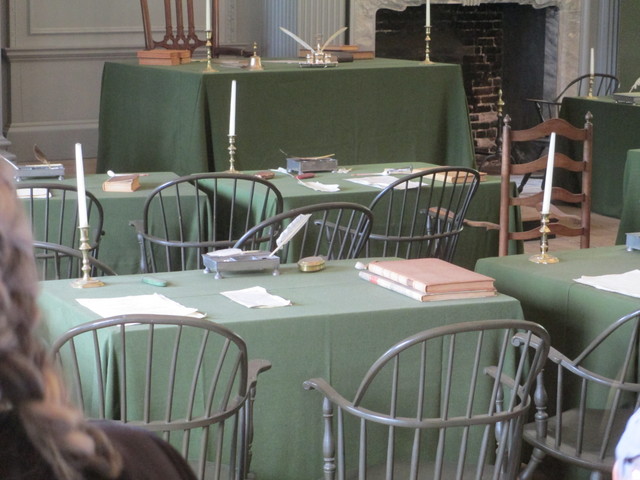 Liberty Bell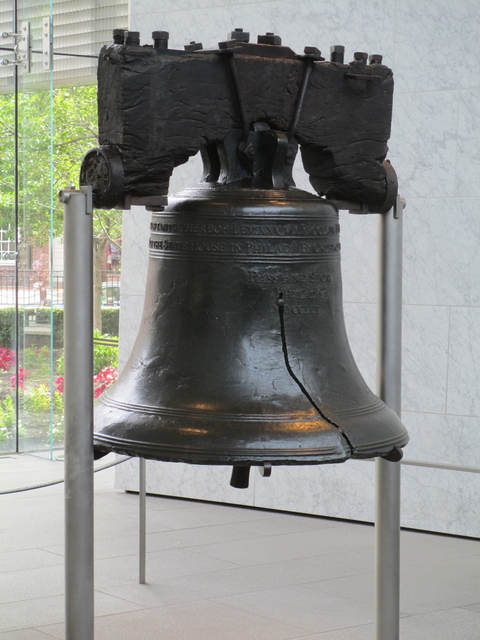 The Liberty Bell is near Independence Hall and doesn't require scheduled tickets to view; just a wait in a long but fast-moving line.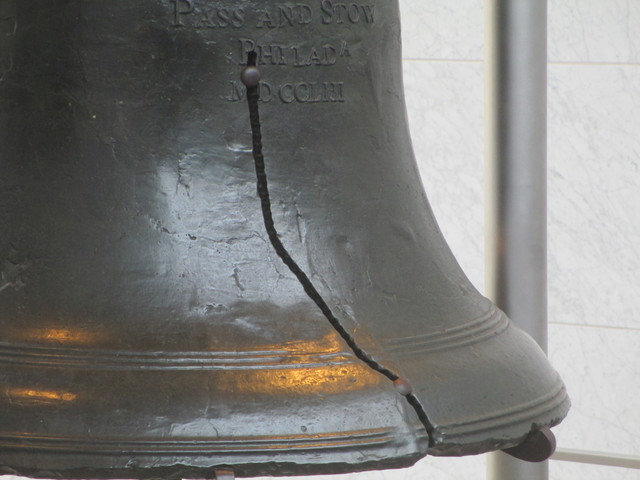 A prior attempt at repair was to widen the crack and plug it top and bottom, presumably to prevent the crack from chattering and again create a rigid waist and sound rim. Not successful.
Visitation Blessed Virgin Mary Church
With no further downtown activities planned, we decided to ride the subway/rail to the end of a line and back. On the outbound trip I noticed a beautiful old church by Huntingdon station and on the inbound trip we stopped to photograph it.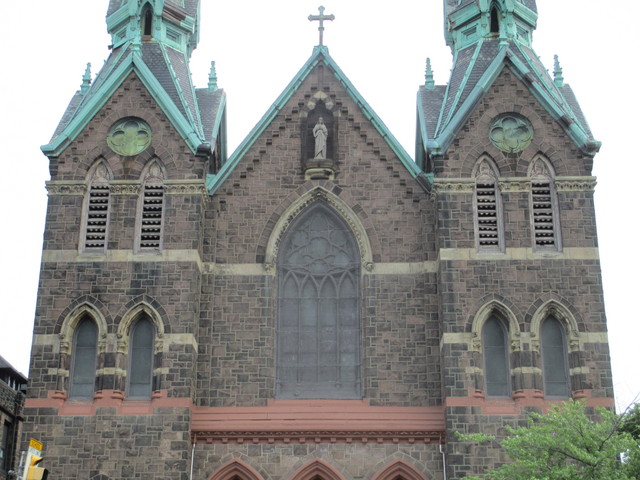 Visitation Blessed Mary Church is a lovely building in a state of considerable disrepair. If its web site is to be believed, it's still in operation; but it feels like it must be somewhat of a Father McKenzie situation.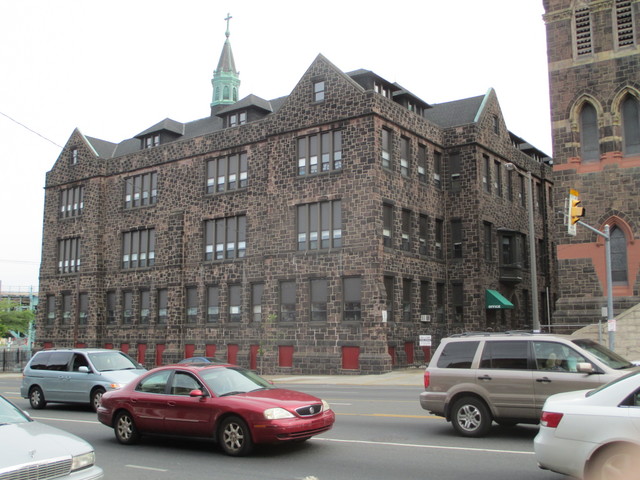 We waited a bit at Huntingdon before our next opportunity to board. The inbound and outbound tracks separate a bit here.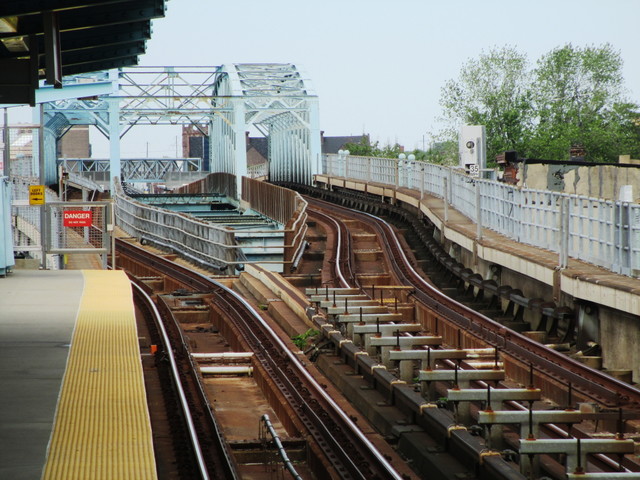 Geno's Cheese Steaks and Return Trip
I don't even remember exactly what we were planning when we got back to the city; but waiting in the subway we met a very sweet and outgoing young woman (possibly high-school senior) who seconded a recommendation that we try the cheese steaks at Geno's and went so far as to ride with us to her exit and direct us to the bus stop we needed to get there.
I'm glad to have had the opportunity to try them; but they don't come close to my enjoyment of the cheese steaks at Reading Terminal Market a couple of years ago. Regrettably, the market was closed for Memorial Day or we'd have had them for lunch.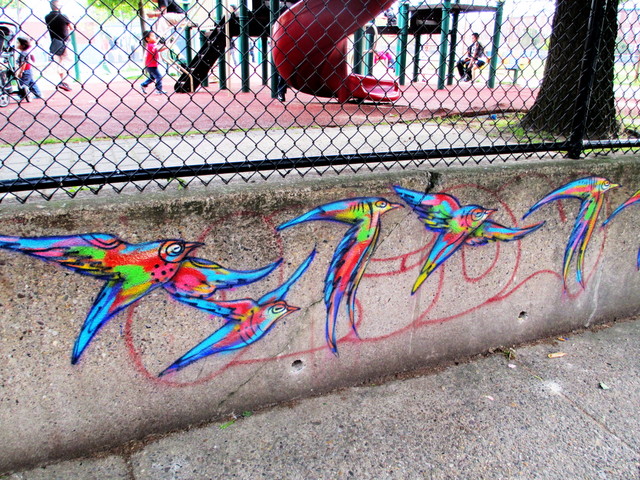 Leaving supper, we walked past a playground with a long row of beautiful birds in flight painted on the edge, unfortunately defaced by crude graffiti.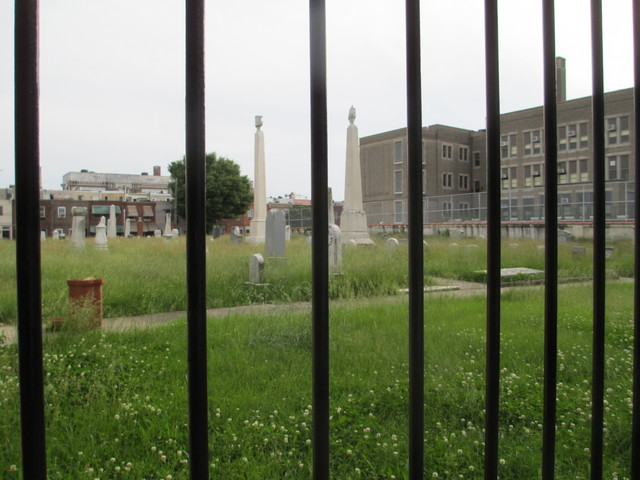 We also passed the Beth Hahayim Cemetery, whose sign indicated it was deeded in 1841 for persons who gave their lives during the Civil War.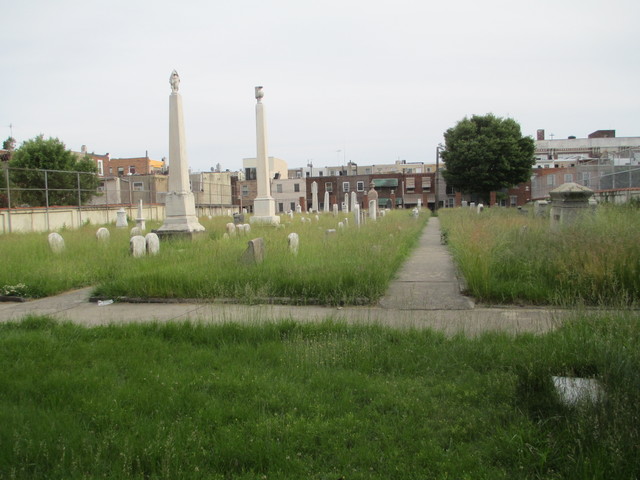 I found it a tranquil monument in the middle of a busy part of a busy city.