Driving through Maryland, Lawrence spotted a sign for canals and locks and we exited to explore.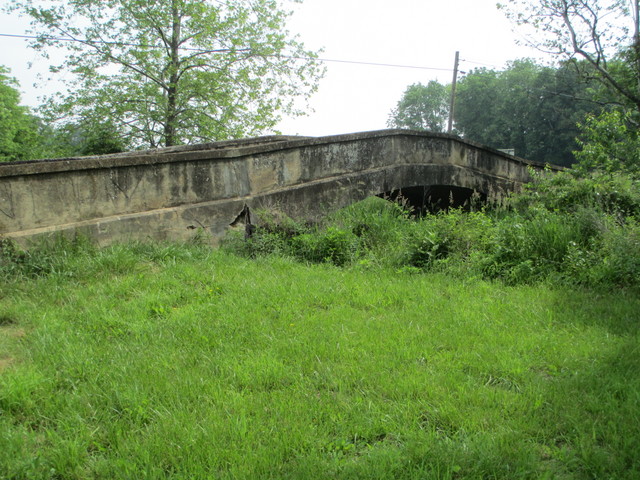 After crossing this one-lane bridge, I spied a side road going down under a bridge and we went back to investigate.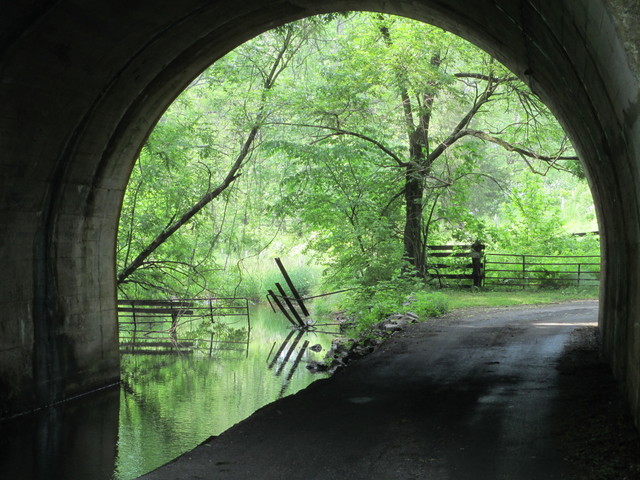 Here ya go.
Four Locks Area, Chesapeake and Ohio Canal National Historic Park
The ultimate destination of this highway diversion was the Chesapeake and Ohio Canal National Historic Park, beginning in the Four Locks area.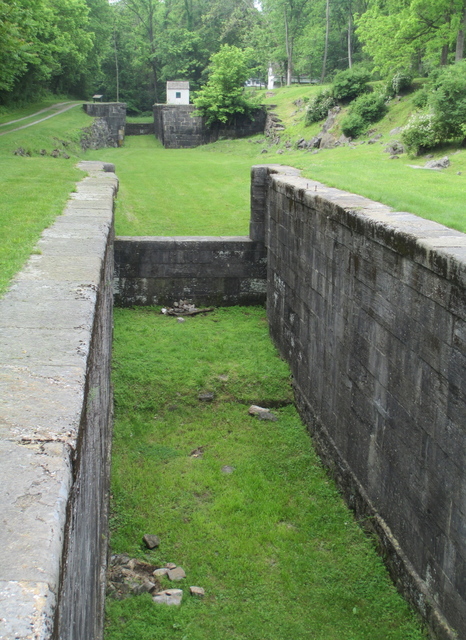 George Washington created the Patowmack Company to connect the eastern and western states and a series of canals and locks were then built to bypass unnavigable portions of the Potomac River. Mules on the tow path pulled barges through the canal.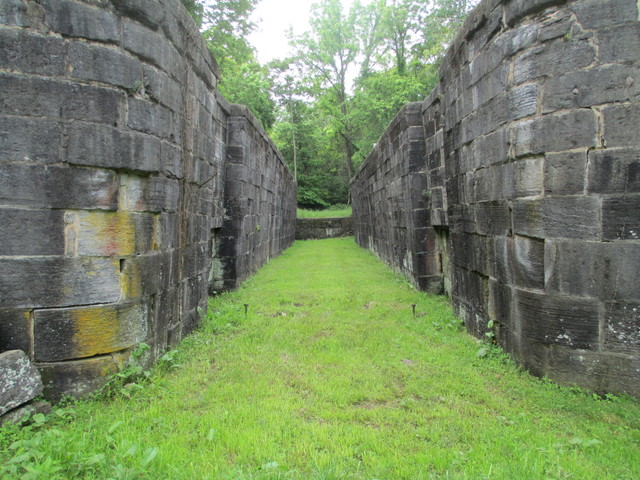 At the locks, the lockmaster would lever massive wooden doors into place downstream of the barges, allowing the lock to fill with water and raise the barge to the level of the next section of the canal. Small doors in the large doors would safely drain the water to lower the barges during the downstream journey.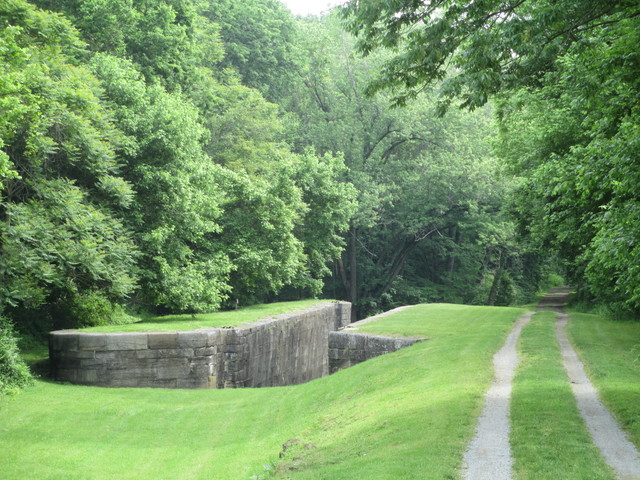 They even built roadways under the canal, which is how we accessed the park.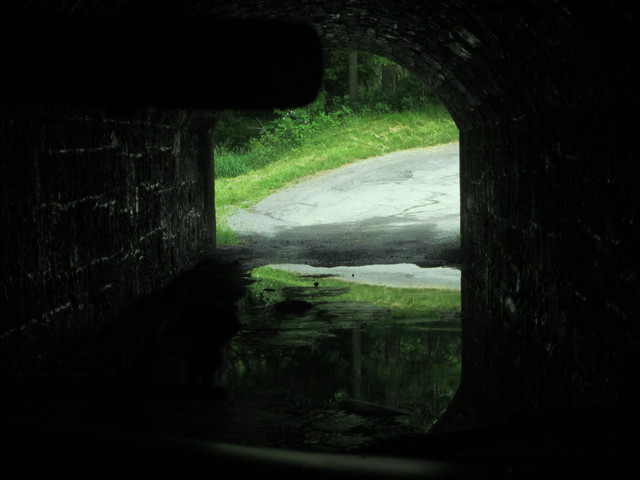 The park also had a large picnic area and a boat ramp down to the Potomac.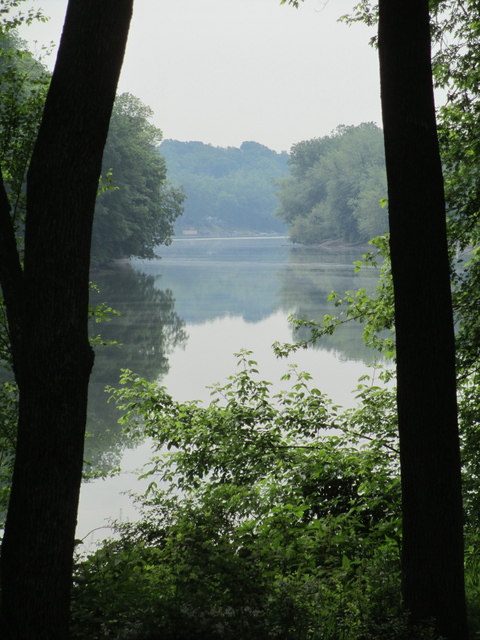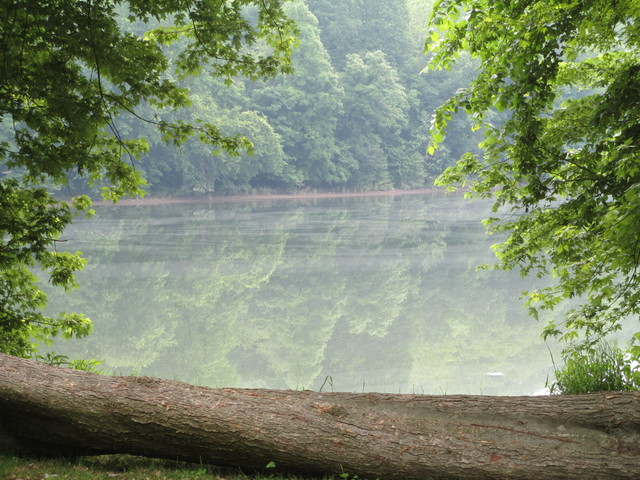 Railroad Bridge
After leaving the Four Locks area, we dropped in at the McCoy's Ferry area to see whether they had additional interesting locks. That area was actually in a further state of decay, but we enjoyed this railroad bridge spanning the road and gorge.