Yesterday we left Estes Park for Boulder, heading out of town on scenic Highway 7 toward Nederland.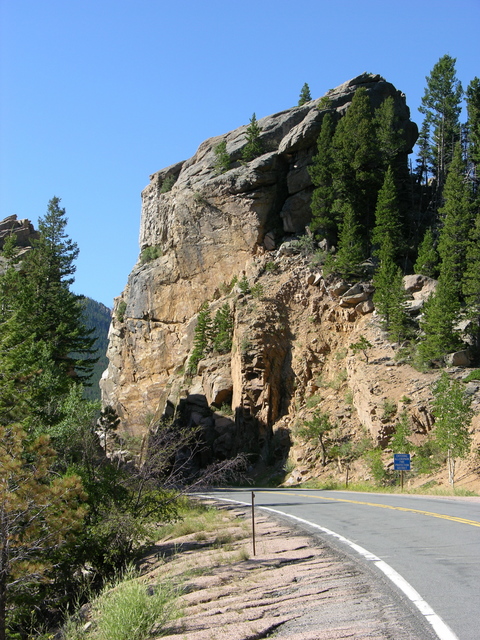 The route paid off quickly, with the road climbing above Estes and cutting through rocks it couldn't as easily go around.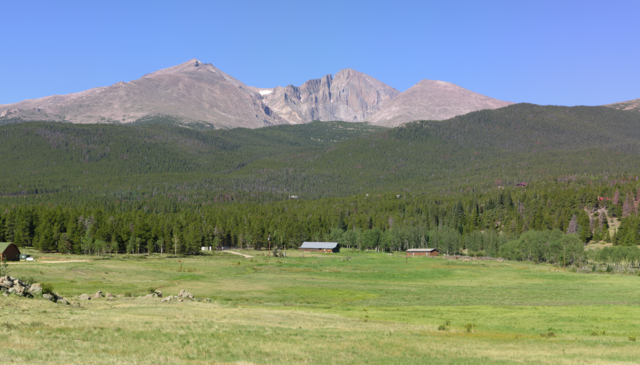 3.7 Mbyte — 15 Mbyte — 61 Mbyte
Soon the road leveled to give us this view of the Long's Peak range to the west.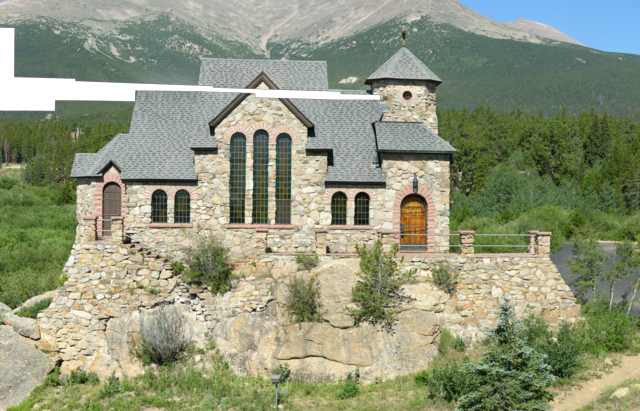 3.2 Mbyte — 14 Mbyte — 53 Mbyte — 205 Mbyte
Rounding another bend brought us to St. Catherine of Siena's Chapel, which I'd only previously approached from the southern direction. Pro tip: If you want to stitch photographs together into a panorama, make sure you have overlapping coverage.
St. Catherine's Chapel is part of what used to be the St. Malo Retreat Center. Last winter, the retreat tragically burned in an uncontrollable fire and is closed, probably permanently. The chapel was untouched by the fire and remains.
Whistler's Cafe, Nederland, Colorado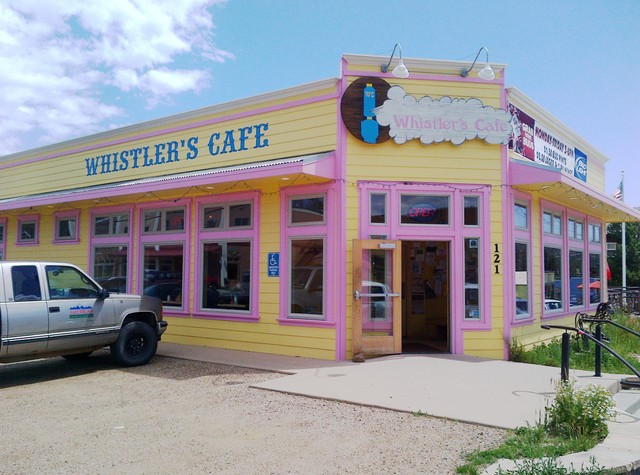 In Nederland, we stopped for lunch at a restaurant I remembered from three years ago. Whistler's Cafe has a quaint appearance,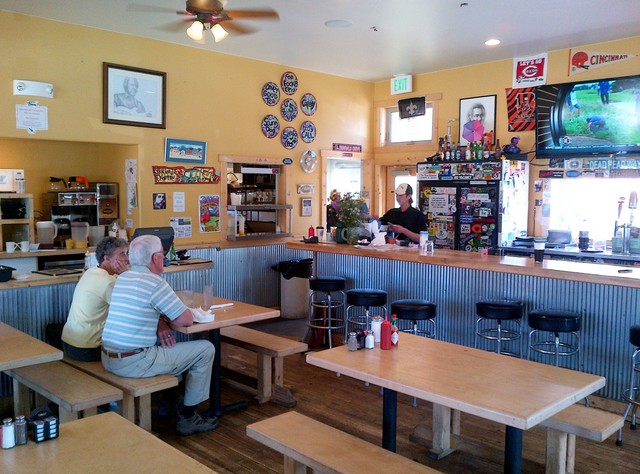 like my parents,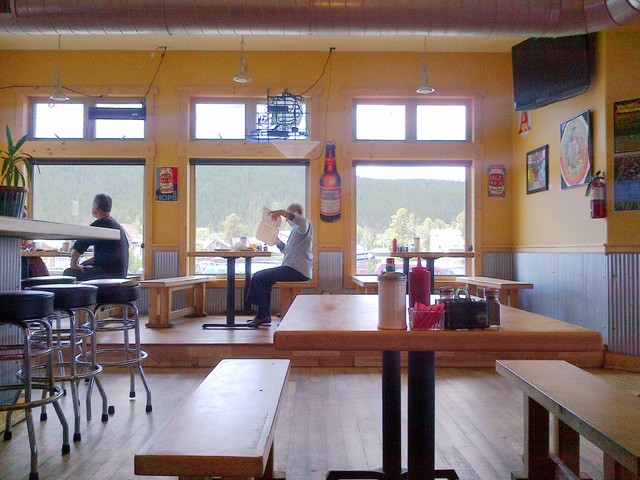 though it's chock-full of signs for different brews and bands (unlike my parents).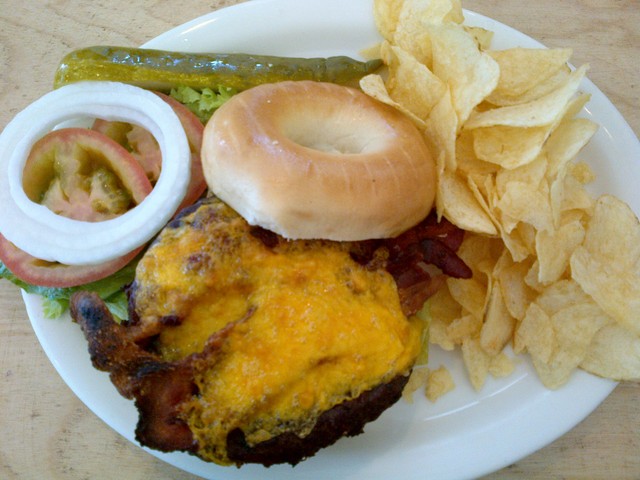 But the real draw is the W.C. burger: Beef (medium = cool grey center?), crisp bacon, cheddar, and green chiles on a toasted bagel with cream cheese.
Boulder Falls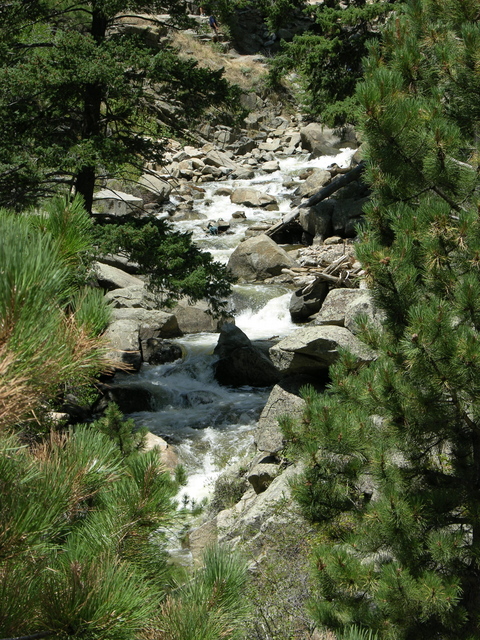 Almost immediately after leaving Nederland, we reached Boulder Falls, a very accessible waterfall.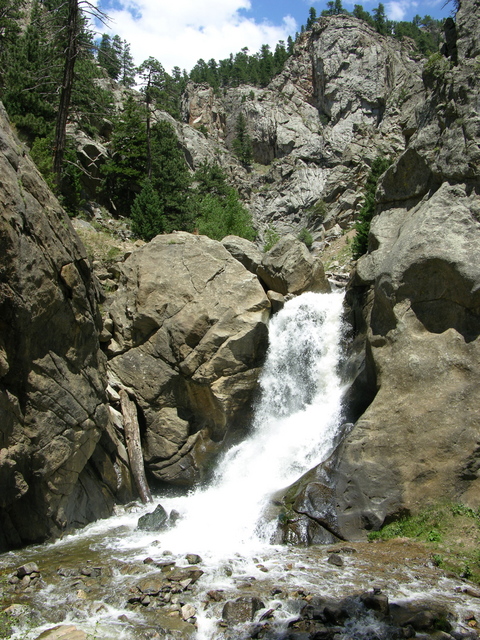 It's a short walk up the trail to the lowest falls. It used to be a much longer hike to higher falls, but that area is now closed for safety.