In my previous attempt to trace-isolation-mill a PCB with my MakerBot CupCake, the CupCake's entire acrylic Z platform (intended to support the light weight of the filament heater and extruder) was flexing under the torque of the Dremel bit dragging through the copper layer of the PCB.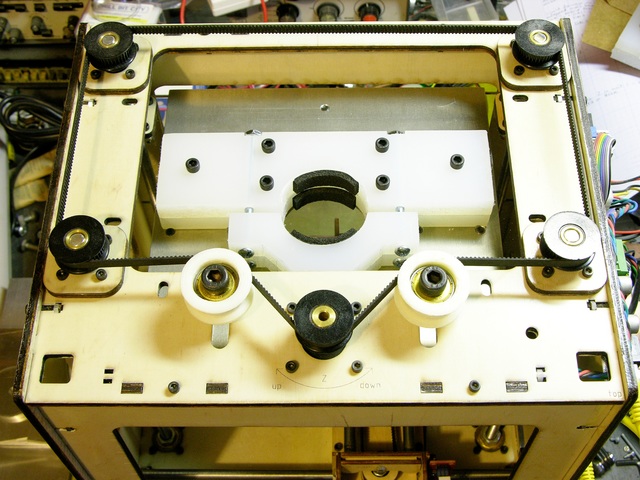 This week I picked up 1/4″ aluminum plate at the yard to reinforce the Z stage and support a more rigid Dremel mount. Steve Atwood printed the DXF of the MakerBot Z stage mechanical drawing for me, which I used as a template to drill and tap holes matching those in the acrylic (forgetting, unfortunately, to double-check the accuracy of the feed rate on Steve's inkjet printer — but I compensated for the resulting aspect ratio problem with a file).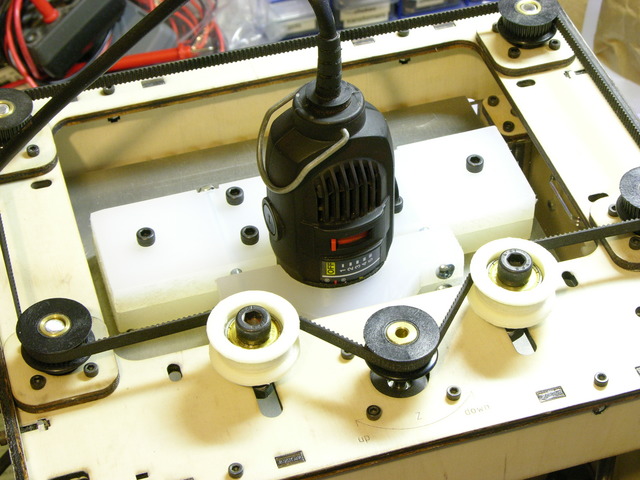 I put together a good-enough Dremel mount with plastic from the visual arts scrap bin. Initially I lined the mounting hole with foam weatherstripping, but the Dremel was wiggling just a bit even with the clamp tightened down. It's less wiggly without the foam.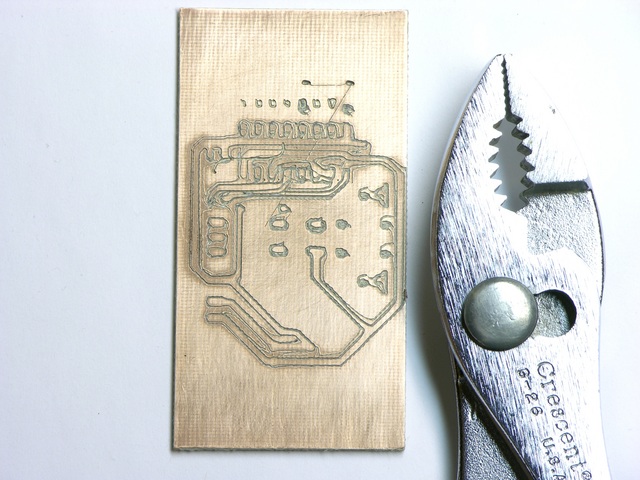 The multi-pass milling looks like someone applied a GIMP randomizing filter to the original pattern, but at least the bit is consistently cutting the copper. The Dremel mount isn't flexing any more — the irregularity is from the double-stick foam I used to attach the milling platform to the XY stage; the platform and board were swaying significantly under the bit.