A few weeks ago, a reader who goes by Mikey asked:
I'd like a device that connects inline to the speaker output(s) on my home stereo amplifier between the amp and the speakers that has led indicators that flash with the audio signal that passes through the speaker wire.

We have outdoor speakers on our "B" channel of the amp. On many occasions, we forget to turn them off, and I'd love some type of indicator that would be on/flashing when the speakers are in use. This would remind us to turn them off.

Any ideas how to build a device like this, or somewhere to go?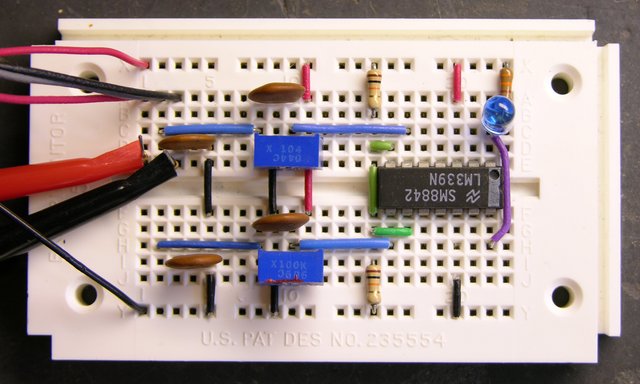 It seemed like an interesting request, potentially useful to other folks, and easy enough to build. I've had a little time to play this week and hacked together a prototype, which I've posted here along with schematic, parts list, and build instructions.