I just disassembled a dead Optoma EzPro 610H projector from Jeremy, to look for a polarizing filter to fix my InFocus LP290 and see if Marsh Ray can fix a Sony VPL-PX15. The filters from the Optoma look to be about the right size for my InFocus, so I'm excited to think I may be able to get it working again 100%.
Meanwhile, I ended up with a whole bunch of parts I don't need, some of which might be useful for repairing other EzPro projectors. I'd like to offer these to anyone who could use them, for whatever you think they're worth plus the cost of shipping. If you're interested in any of these, see below for instructions.
---
Update 06-May
Jeremy says:
Had power indicator lights, but bulb would not light. Replaced bulb, same deal.
So the problem is likely in one of the logic boards (microprocessor not responding to sensors that say it's okay to power up the lamp) or power supply boards.
---
Available Parts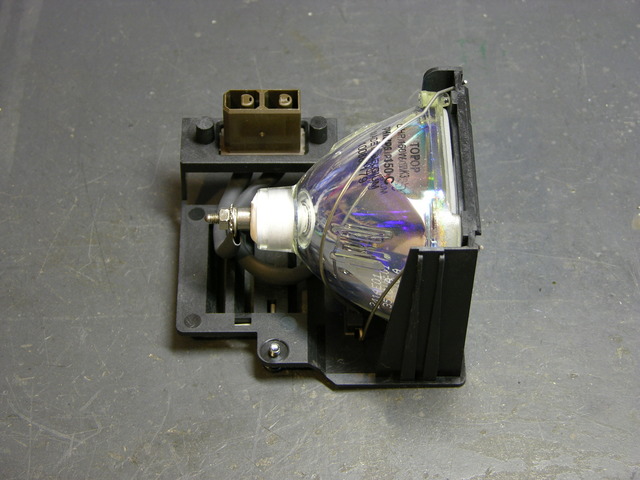 Projector lamp. Sold. I don't know whether it works, I don't know how many hours of use it has, and I don't have any way to test it. I believe lamp failure is not what killed the projector.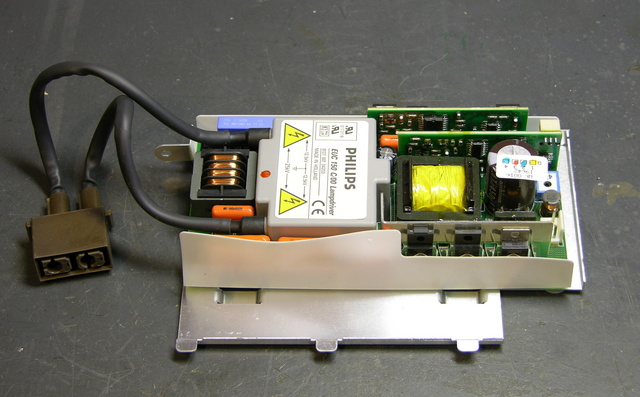 Lamp power supply. I don't know whether it's good and I don't have any way to test it; but it's modular enough, if you suspect it's what's wrong with your projector, it's worth trying.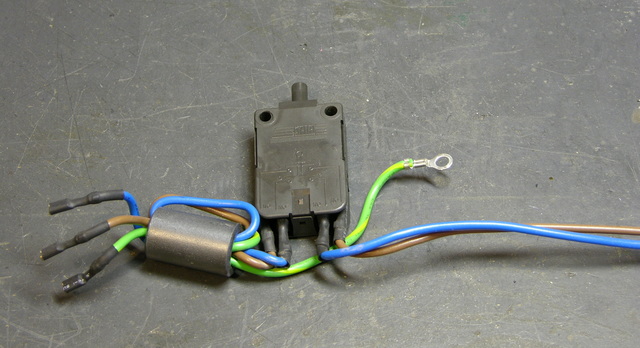 Lamp service panel interlock switch. Not very exciting . . . but handy if, um, mice have been living inside your projector.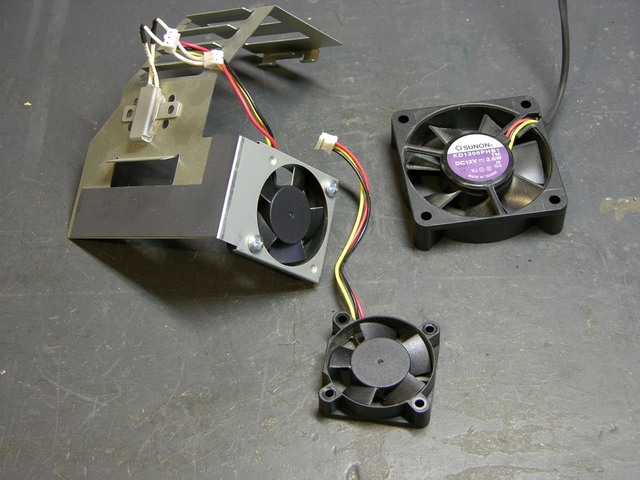 Three cooling fans that mounted to the optical housing: rear left, right, and bottom.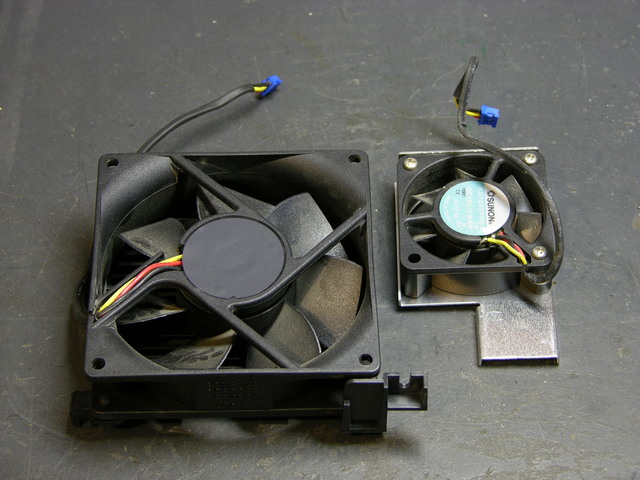 Two cooling fans that mounted to the case: bottom and front.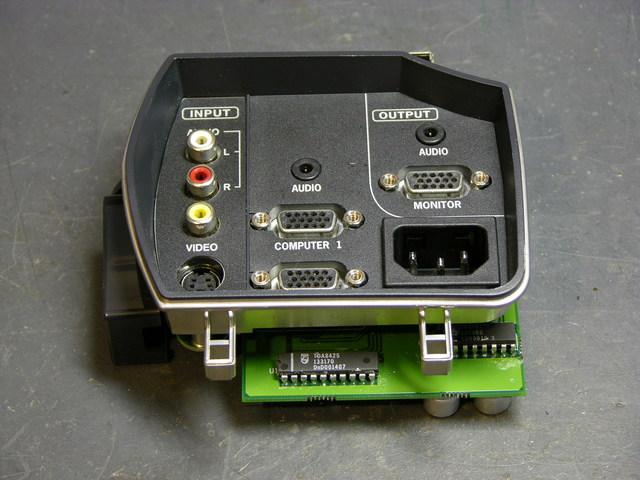 Video input panel and associated PCBs.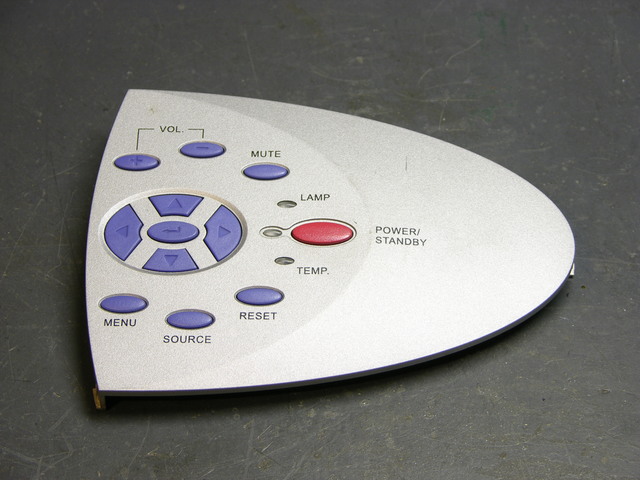 Top control panel and attached PCB.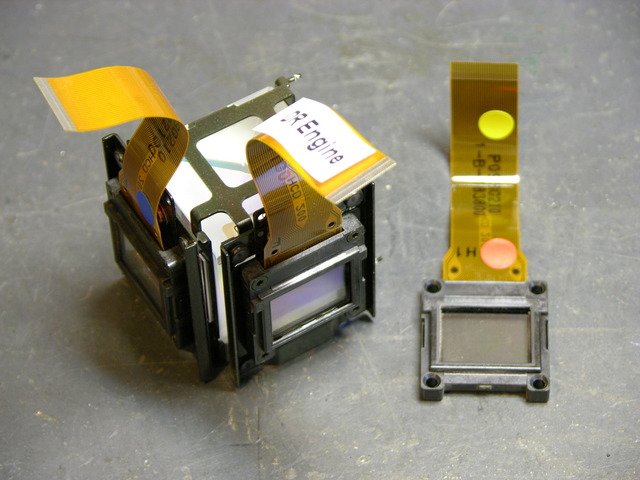 All three LCDs are available, removed from the prismatic lens thinger on the left and without polarizing filters. I removed the red LCD (right) from its mounting frame (further disassembled than it is here) before I found where the polarizing filter was (elsewhere), so it needs some RTV reapplied to hold it firmly in its frame. This will be obvious upon inspection.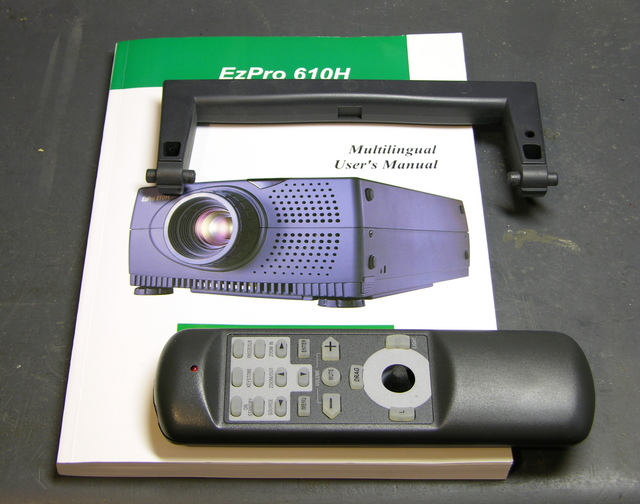 Owner's manual. Sold. Carrying handle. Remote control that looks slightly different than what's in the book but has the same part number. Sold.
NOT Available Parts
I'm NOT giving out the following, so don't even ask:
Any of the optics. I think they're unlikely to be damaged in anyone else's projector, I think they'd be difficult to replace and realign successfully if they were damaged, and I think they're kinda cool to hang onto.
The projector's main board and main power supply board. I think they're too likely to have been the source of the problem with this projector, and I'm just going to harvest them for components.
The last polarizing filter. I'm going to hang onto it for a rainy day.
How to Make a Request
If you're interested in anything from here, post a comment below indicating what you want, what it's worth to you, and what your ZIP code is. Make sure you enter your email address correctly on the comment form, because that's how I'm going to contact you.
Then add my email address, neufeld at this domain, to your address book or whitelist. Because I have an unusual domain name and because I run my own email server, a lot of email from me ends up in people's spam folders. I will only email you once. If you want something from me, make sure you receive that email.
I'll contact you shortly to let you know whether I still have the item, and how much shipping will cost. You PayPal me the cost of shipping only, and I'll send you the item. When you get it, if it works, you PayPal me whatever you think it's worth. If it doesn't work, you send it back at your expense and I'll add it to my junk pile.