My friend Slim passed away about fifteen months ago, and this weekend Lawrence and I went out to Pittsburg to clean out Slim's "Dump," a storage unit on which Maeve had faithfully been paying rent (bless her heart) until Cort and/or I could come back and empty it.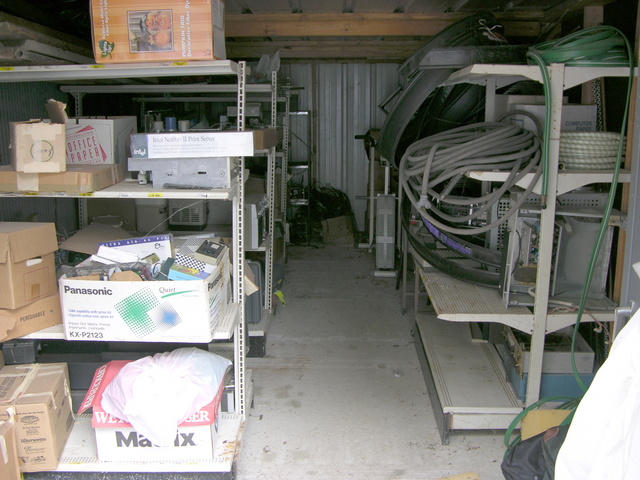 It doesn't look like much from this view, but there were four grocery-store shelving fixtures and several additional shelves full of miscellaneous old electronics and miscellaneous other things. With the shelves broken down into flat pieces, the contents completely filled Lawrence's 15-passenger van, floor to ceiling, with all the seats removed.
Here's the back corner after all the shelves and most of the storage contents had already been removed. There was a fair bit of Southwest Technical Products equipment back there, which is of no particular interest to me but considerable interest to a couple of other people I'm in contact with. I'll be going through all the cases and boards, sorting into SWTPC versus other stuff, and cataloging and photographing the items for a separate post.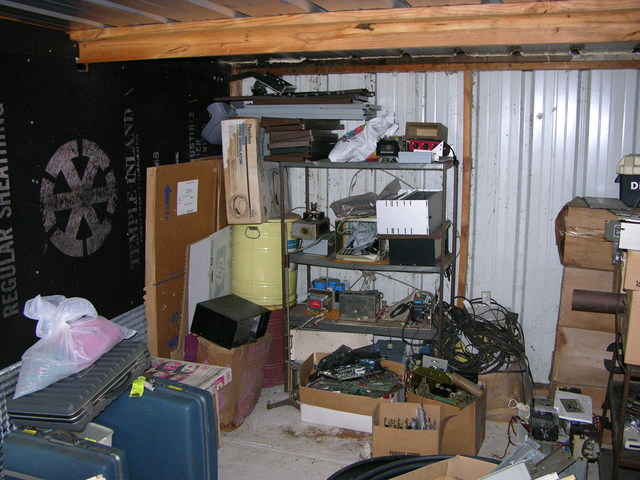 There were several coils of what I believe Cort referred to as aluminum hard line antenna cable, which he also said is outdated and of no further use. Lawrence will take drop it off for scrap metal recycling next weekend unless by some miracle someone indicates they think it's still worth something before then.
This TI Silent 700 hardcopy terminal with the dual cassette drives on top really tickles me. This DigiBarn post suggests they could upload and download content over the terminal line. I learned to program on teletypewriters on a timesharing system, and I have a soft spot for hardcopy terminals. The cassette drives are definitely icing on the cake. And I think I have about a dozen more of those drives, loose, from Slim.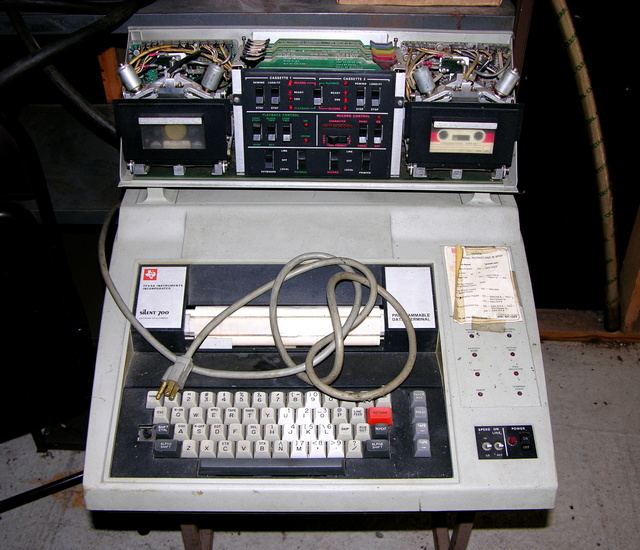 The "silent" in the name refers to the thermal paper, by the way, and I'm not sure I like the idea. Using a hardcopy terminal wouldn't really be the same without the distinctive clatter of the DECWriter pins against the flat metal platen, and the almost anthropomorphic sound of the printhead sliding slightly to the right, to get out of your way and let you see what had just been typed, each time the terminal was idle for a couple of seconds.
Mission accomplished. Just a few non-electronics items left for Maeve to deal with.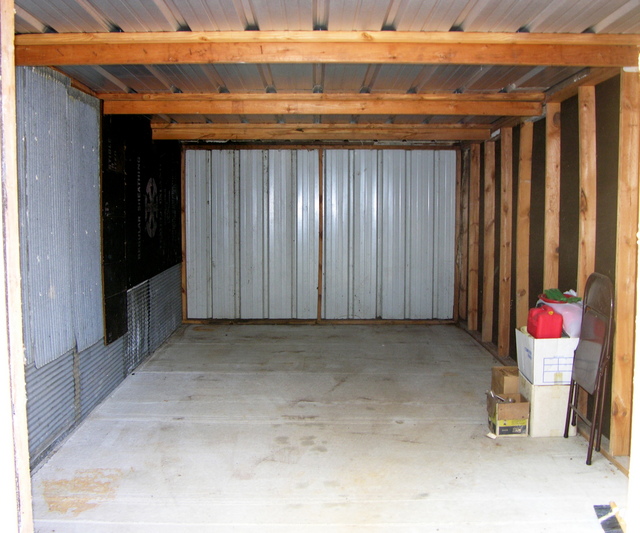 Back home and unloaded, here's what appears to be a campus A/V distribution patch cabinet. It has what I think are SO-239 connectors on the top (I'm not a radio guy) and 1/4″ sockets on the bottom. I'd be happy to part with the SO-239 panels if someone had a use for them.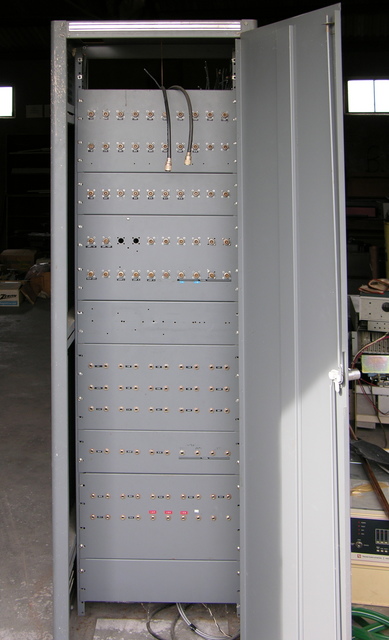 Although it looks messy now because whoever uninstalled it did so rapidly, the cables were very nicely routed and carefully bundled and laced with waxed string, an art that I fear has become lost.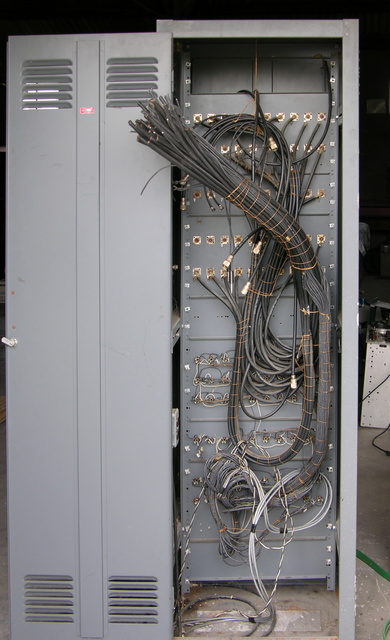 Finally for today, my first treasure of this trip: an HP 122AR rackmount oscilloscope. Just last week, I was talking to Jeremy about installing a power inverter in my cargo van and setting up a gig box with a rackmount scope and some other tools for portable/mobile electronics troubleshooing and repair. If this works and it's not too dep, it'll be lovely for that! (Of course, I'll have to make it clear that the gig box needs to be treated with care and not dropped out of the side of the van, but I think I can handle that.)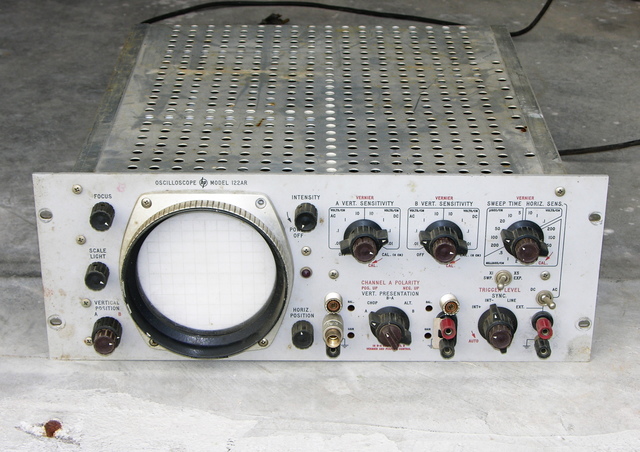 Looks like it has two channels, which is cool. For this application I'd be even more excited if it had two axes (great for troubleshooting vector arcade games, and I do have a couple of two-axis scopes already, just not rackmount), but I'm thrilled with what I got.
Now I need a few sunny evenings or Saturdays to photograph and catalog the rest of what we brought back. There's a lot of stuff that looks no longer useful to me, and I'll be willing to work something out to get it into the hands of the right people if it's still useful to someone else, so I hope to post good pictures and descriptions in the coming weeks.