Here's the first batch of stuff from Slim's "Dump" — rackmount equipment that I can't identify as being associated with anything else from out there.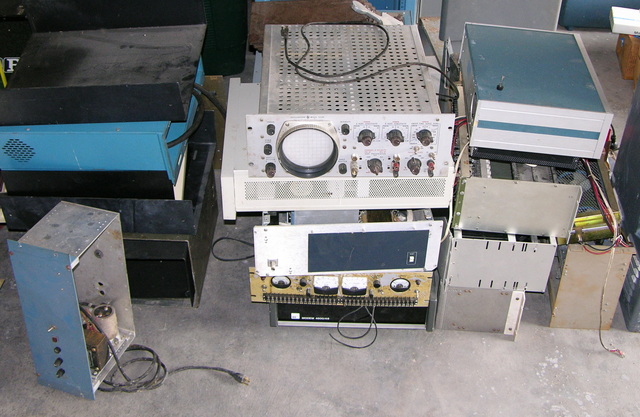 I can't tell that any of this stuff as still useful (which presumably has something to do with why it was out in the Dump in the first place), so it's destined for disassembly, component removal, case reuse, and recycling. If there's anything that strikes you as useful, throw a comment down below about what it's good for, offer to pay me what it's worth to you plus shipping costs, and I bet we can work something out. I'd love to see some of it go to someone who'd actually make use of it.
HP 13037 Disc Controller
This interests me because of the HPIB (GPIB) interface on the back — makes me want to bust out my old CBM system and see if I could get it going. But it's not worth the effort just for curiosity.
I'm puzzled by the hole at the left end of the back. I'm guessing this was a controller for a (large) external disk drive and there's a cable missing or tucked inside.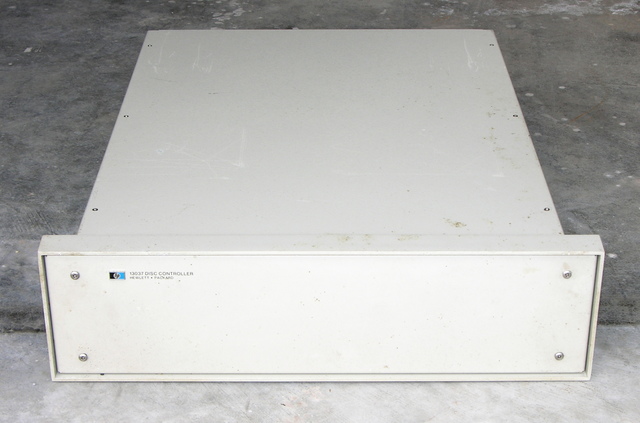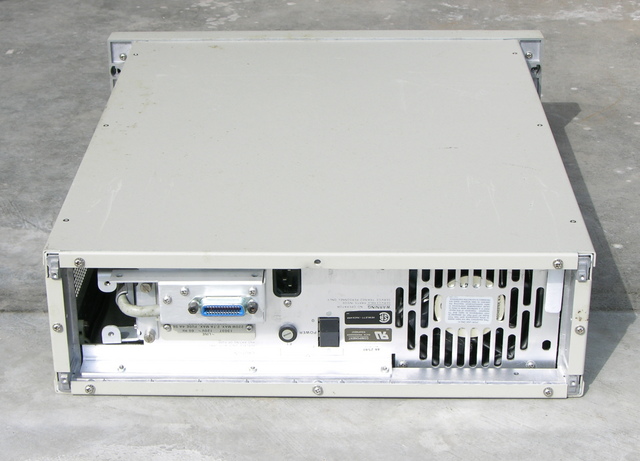 Case with Intel SBC-640 Power Supply
The blank front with RF connector and the gap in back with unplugged cables lead me to believe that something else used to be in here. The power supply reads 5V @ 10A, 12V @ 4.5A, -5V @ 1.25A, and -12V @ 1.25A. If one didn't mind the weight of the giant transformer, it seems like it could still be a nice linear power supply.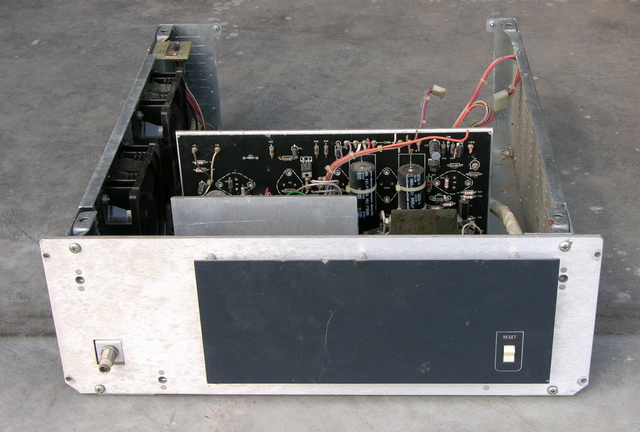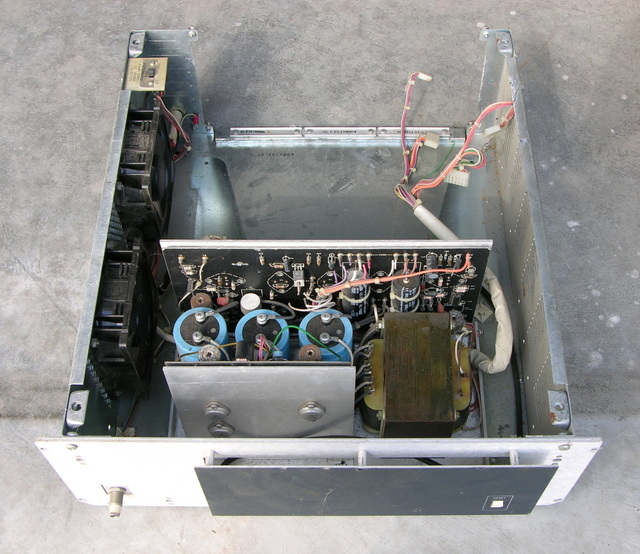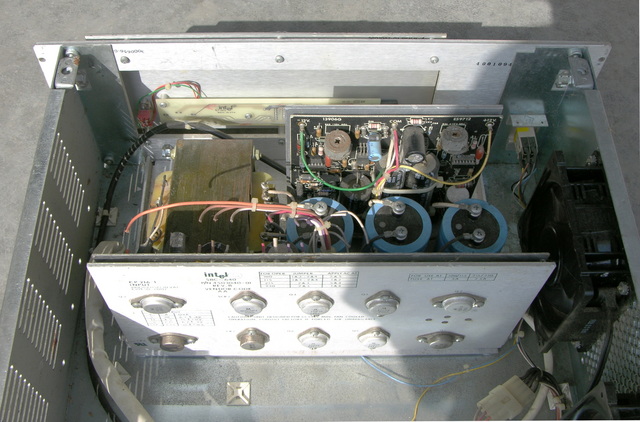 Case and Panel Meters from Multi-Voltage Power Supply
Obviously stripped of its guts. I'm not sure I'm willing to part with it anyway — I really like those old panel meters.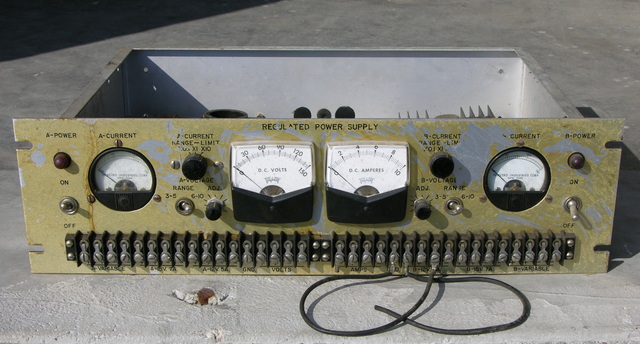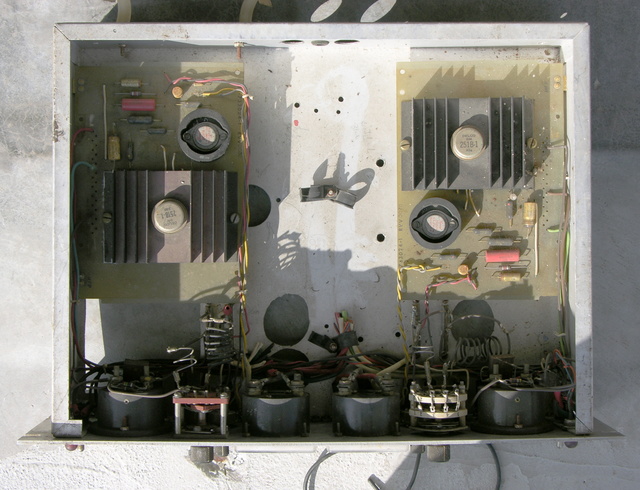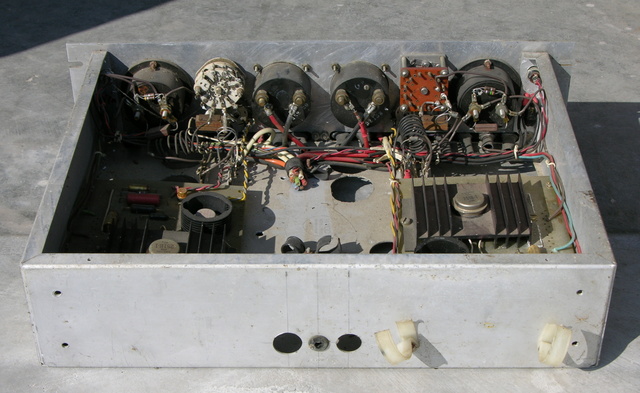 Sangamo Electric Co. LC-1 Line Conditioner
When I saw "line conditioner," I thought of AC line conditioning, but that's obviously not what this is. In fact, I don't know what it is. 600/900Ω inputs sound familiar to anyone?
I love the fold-down front door, the card cage, and the jeweled power indicator on the right.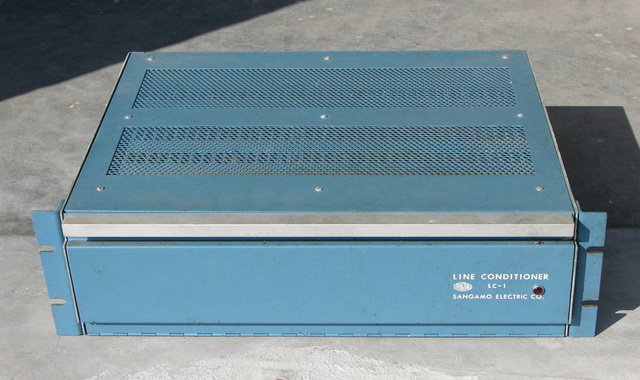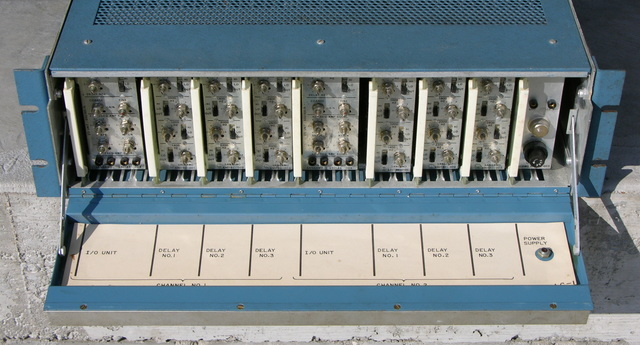 General Dynamics Power Supply
This is a heavy, 23″ rackmount power supply with lovely captive rackmount screws. By the labeling of the connections on the rear, I assume it's a floating power supply; so I'm a little puzzled by the front panel's positive versus negative labeling of +12V @ .7A, -12V @ 5A, and -15V @ 7A.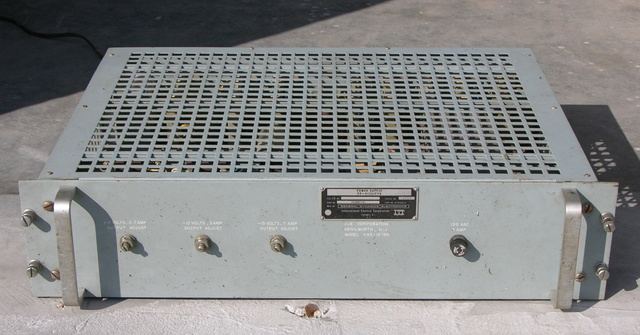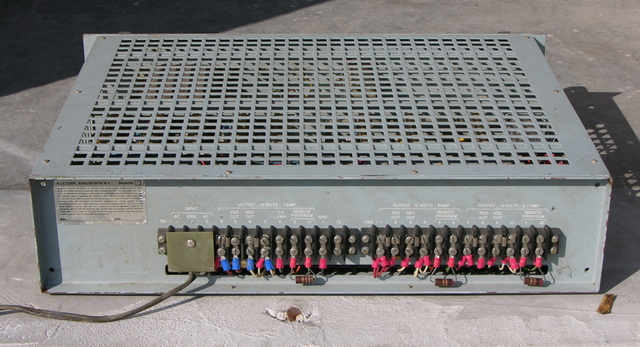 Power One Modular Power Supplies in Cage
Cute modular power supplies mounted to cage rails. I'm actually a little tempted to keep and use this — after replacing the terminal block covers on the left two modules, where the AC power daisy-chains across.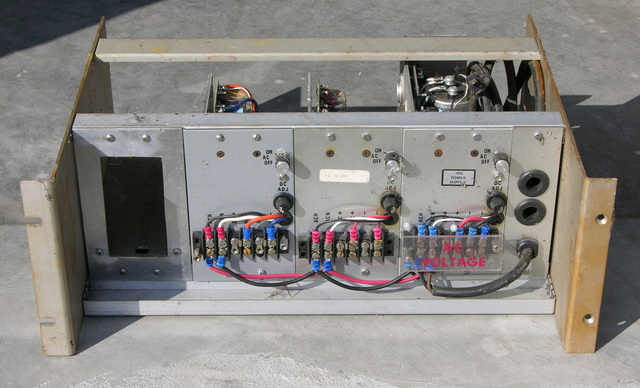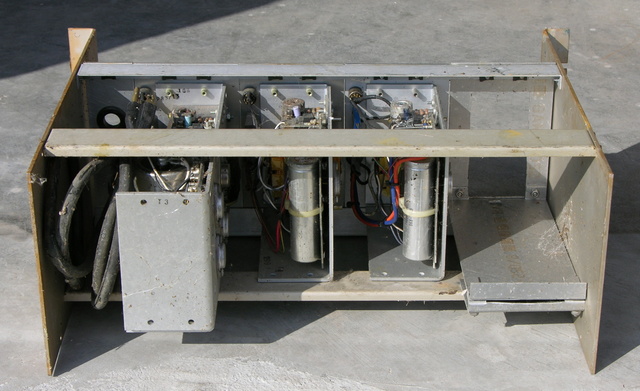 The rightmost module is 5V @ 12A or 6V @ 12A: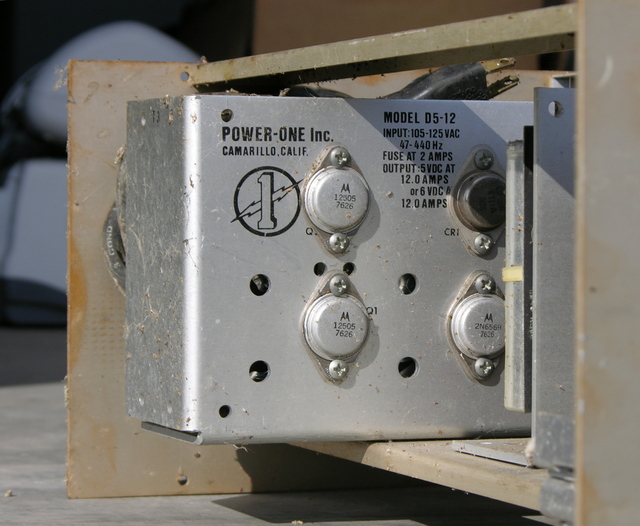 And the left two modules are 12V @ 3.4A or 15V @ 3.0A.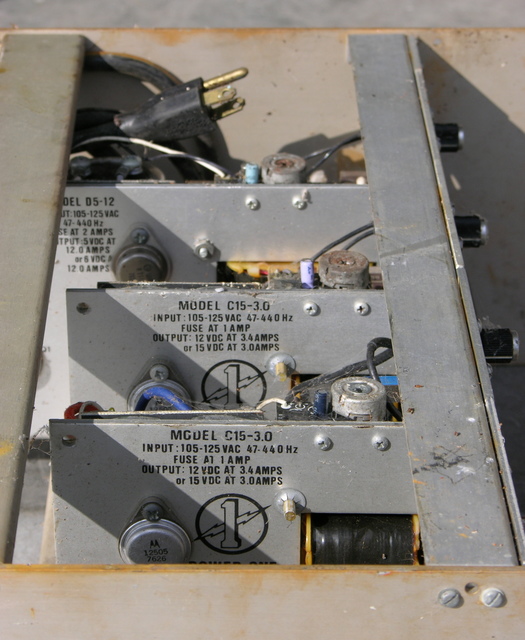 Custom Power Supply
This looks like a homemade Slim job. I'm a little surprised there's no onboard regulation. I haven't bothered to check output voltage.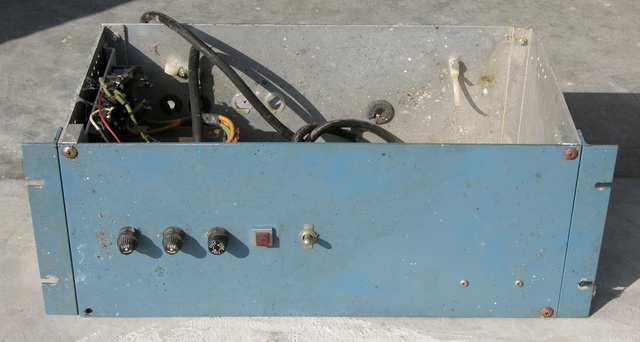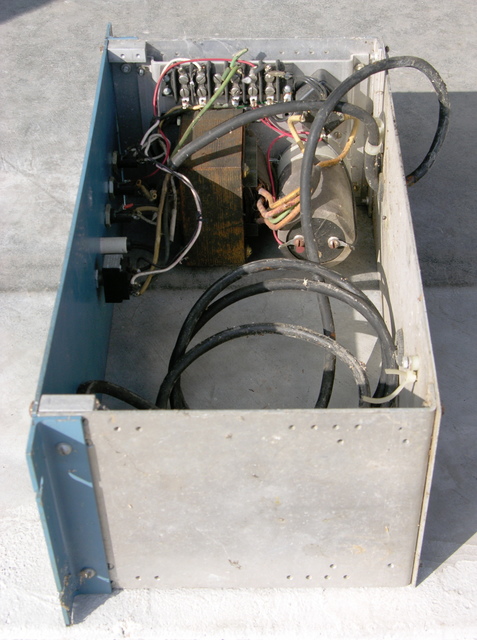 Maxwell Electronics Corporation 48VDC Power Supply
This adorable power supply is regrettably missing its tubes, and quite possibly more on the inside. It says it was made by Maxwell for the U.S. Department of Commerce, Civil Aeronautics Administration. It makes me wish I had a use for 48VDC (at home) so I could fix this up and have a nice warm tube glow in one of my racks.

Date Accepted: Jan 1959