Last weekend, Lawrence and I went to Pittsburg to help Maeve clean almost the last of Slim's stuff out the garage. Here are some of the first interesting items from the vanload we brought back. Some of this I'm keeping; some I'd love to place in a good home.
SWR and Power Meter
This is going to Cort.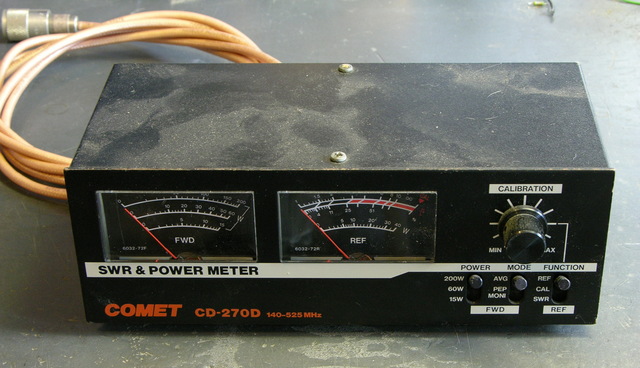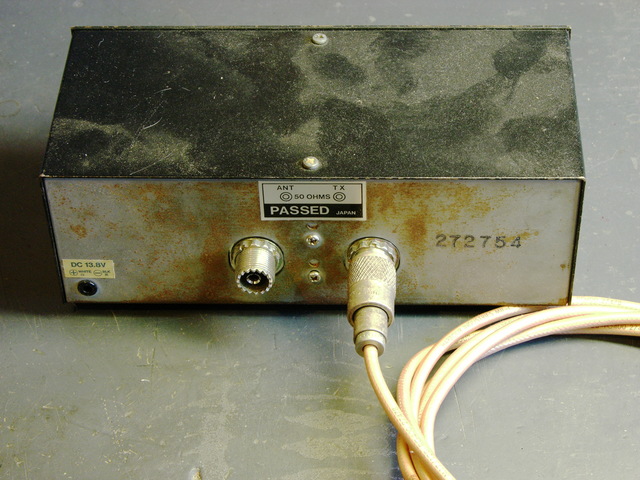 He writes:
I'd like the Comet SWR/Power meter… Yes, I have a MUCH MUCH better one now… But that was the one Slim and I did ALL of the early repeater stuff with. There's a lot of sentimental value attached to it. I was having a HELL of a time trying to get reasonable readings. He showed up with that one day and it made life so much easier. It was one of those "gold standard" items for us for a number of years.
Antenna
Don't know what kind, but that's an F connector on the bottom. Yours if you want it — any offer that includes shipping cost will be accepted.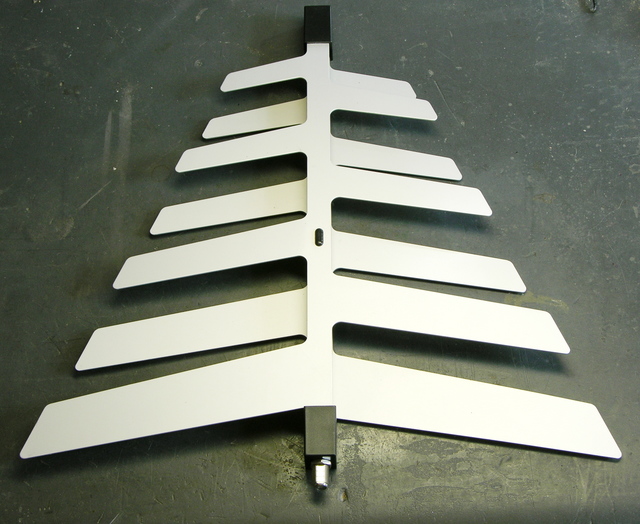 TrunkLine Millenium Active Headend Combiner 95-AHC16
This combiner takes CATV signals that are already RF modulated and merges them onto a single feed. I believe this had never even been opened until I took these pics. Available claimed.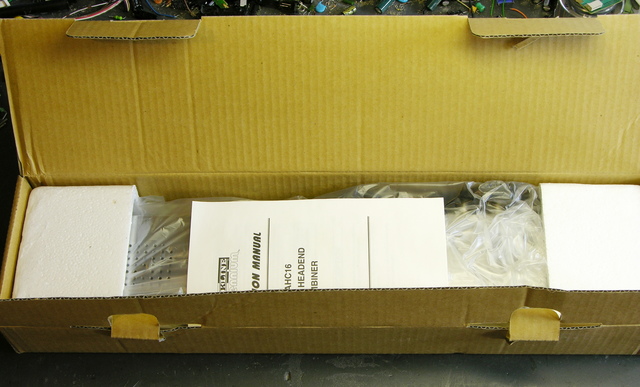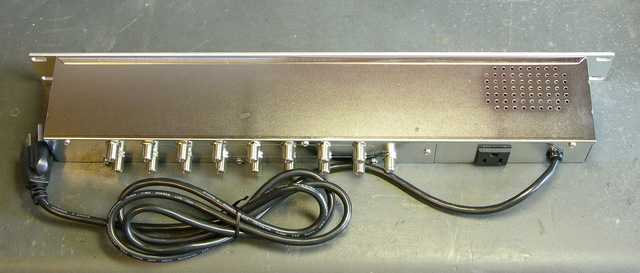 Datavideo Timebase Corrector
A card to go in a PC — as far as I can tell not even connecting to the bus for anything but power — to stabilize video sync before capture. By my estimation, a relic of bygone days, and available upon request claimed.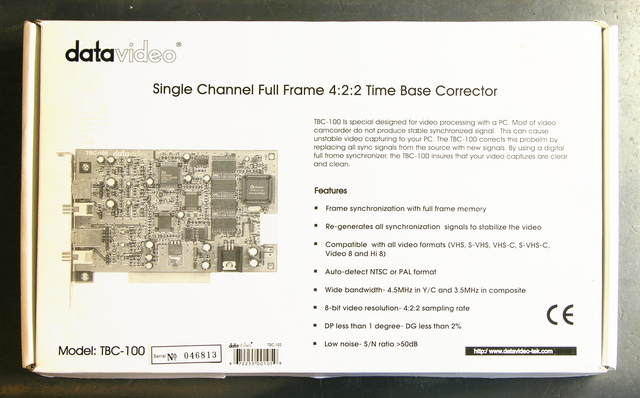 Vidicon Tubes
Although I'd never actually seen them before, I recognized these pretty quickly as videocamera imaging tubes, and the labelling identifies them as Vidicon.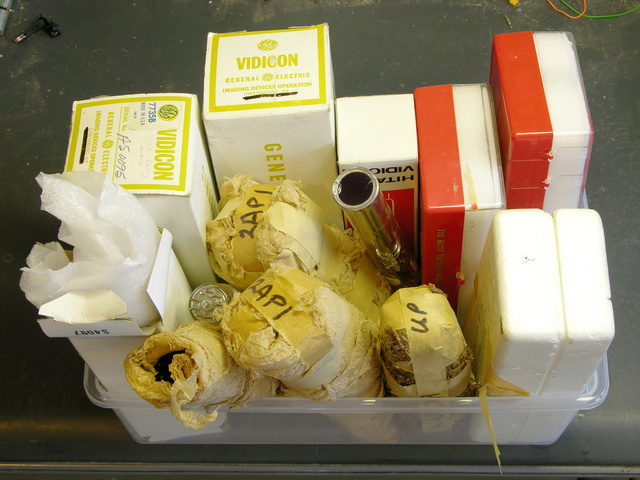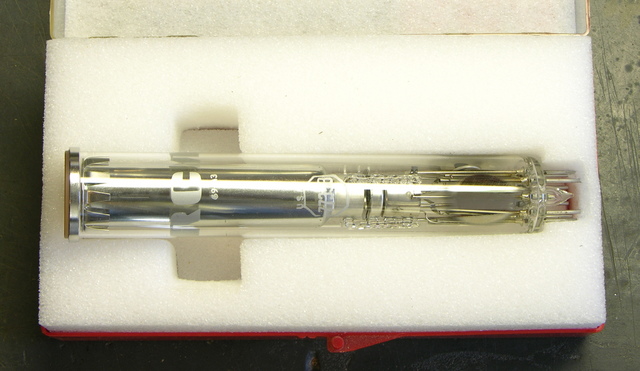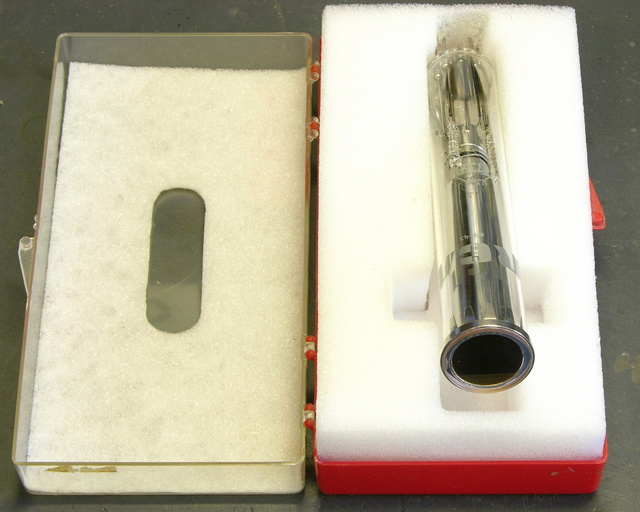 Available if there's any interest:
Qty
Condition
Description
2
apparently new in plastic case
RCA 7735B
2
not visibly damaged
RCA 7735B in GE box
1
visibly worn but not visibly damaged
RCA K1008 in GE styrofoam claimed
2
unopened
2AP1 in soft paper
Probably a CRT — keeping
1
unopened
"2AP5 BLUE" in soft paper
Probably a CRT — keeping
1
unopened
WA0EDA (?) in soft paper
1
"Was burnt in place (useable) [sic]"
Matsushita S4097 claimed
1
"Used / beam current varies"
Hitachi 7735A used in box
1
face shattered
RCA 7735A, loose
1
face edge cracked, something loose inside
Ampex 4508, loose claimed
Speaker in Swivel-Mount Enclosure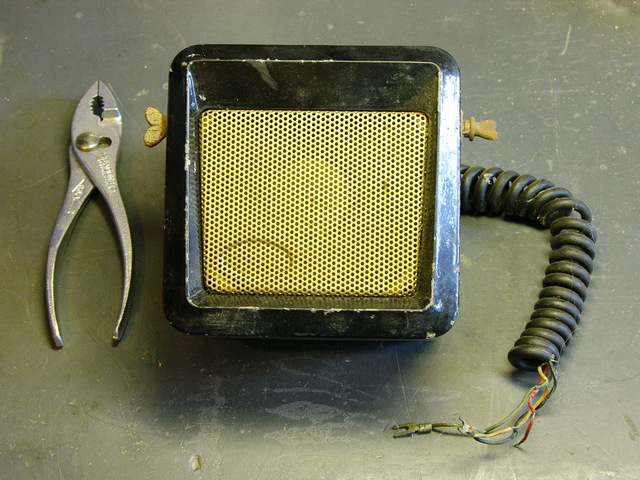 Perfect prop for the next Brazil.
Slim's Portable Powered Speaker
This is a cute little Slim-built powered speaker. That appears to be a PL-259 plug with the tip broken off on the front — I'm not sure what the logic was behind using that connector. I'm thinking I should replace the connector and hang this on the wall above the workbench.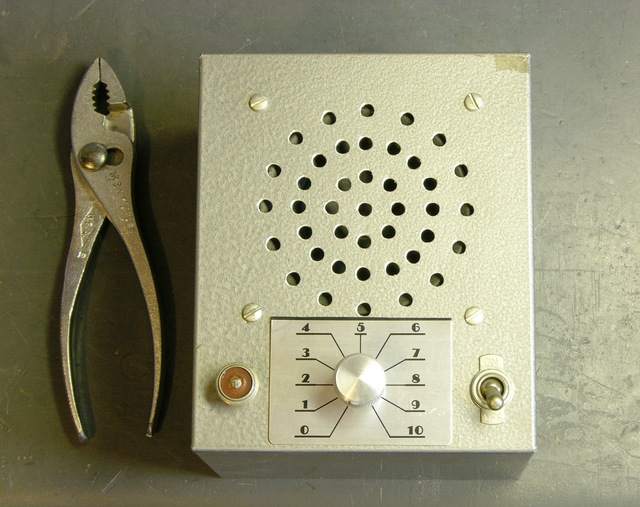 Inside, a 9V battery clip and audio amp module.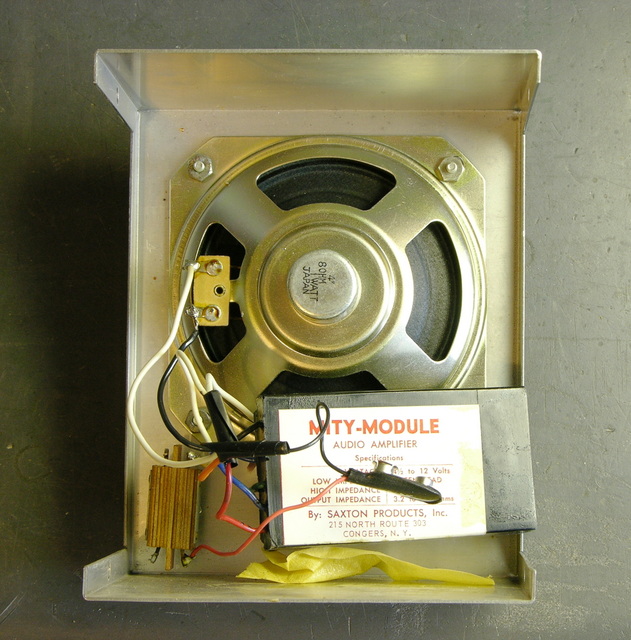 Glass Heating Plates
This looks like some kind of experiment. Electrically-heated glass plates, half assembled. Slim was very interested in optimizing PCB production; maybe this was a test for heating etchant? Maeve takes hot tea and was always looking for a way to keep the pot warm; maybe this was a test for a teapot pad?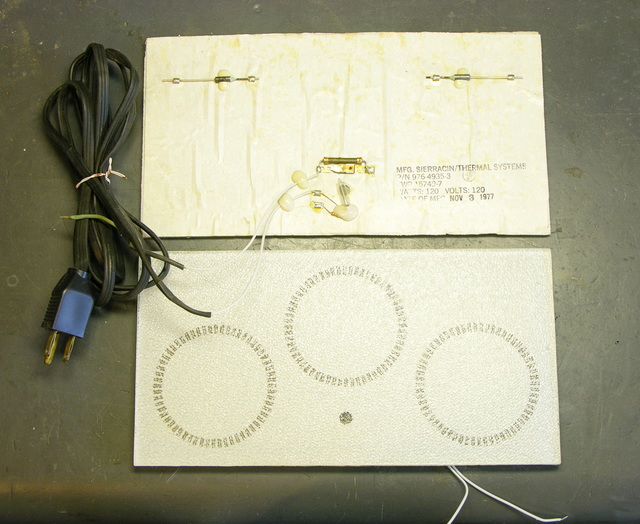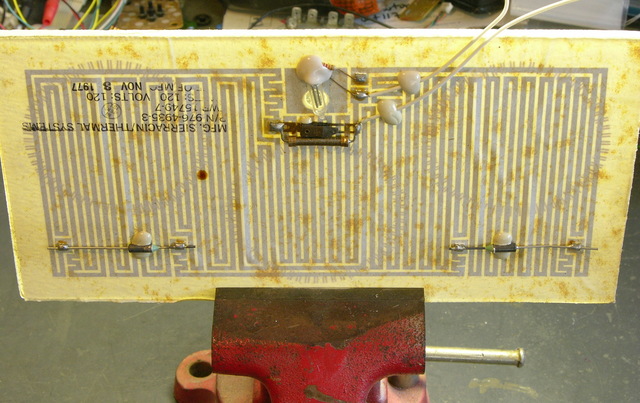 HeathKit Programmable Wind Chimes
I just missed the HeathKit era and never had the opportunity to assemble one (although I have of course assembled other electronics from kits, just not HeathKit). Here's an electronic "wind chime," complete and completely unassembled. Wow.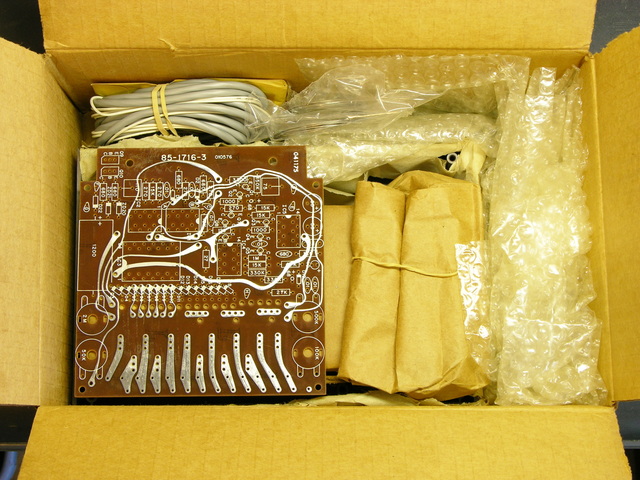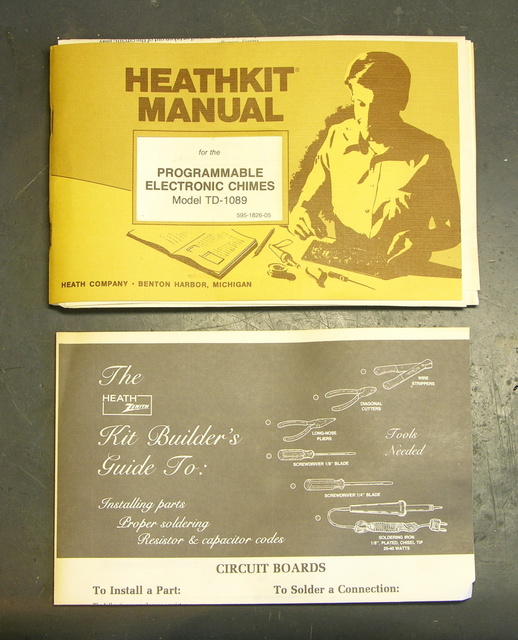 I'm torn between the opportunity to finally build a HeathKit, and the desire to preserve this forever just as it is.

Indicator Light Bezel
I love this! Wish I'd found more of them, but so far only the one. Er, two. Well, the one bezel that's a two.