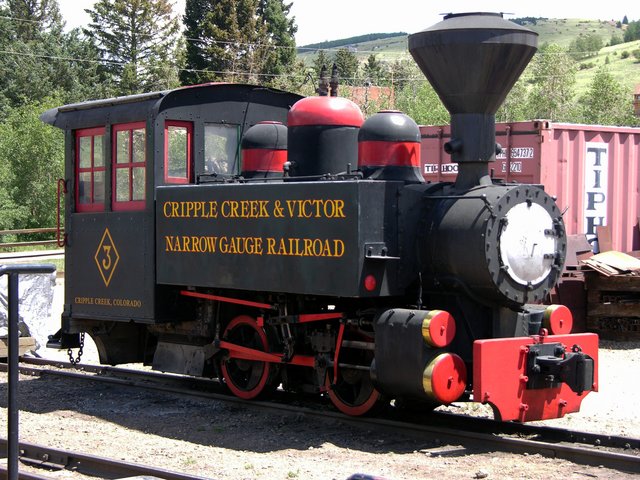 After checking out of camp late this morning, we continued south on Colorado 67 to Cripple Creek to ride the Cripple Creek and Victor Narrow Gauge Railroad. Standard railroads have 4′ 8 1/2″ between the inner edges of the rails; narrow gauge designates any railroad with a smaller distance, and narrow gauge railroads were common in mountainous regions and mining operations where the lighter construction was a critical factor. The CCVNGRR gauge is 2′, the smallest common narrow gauge.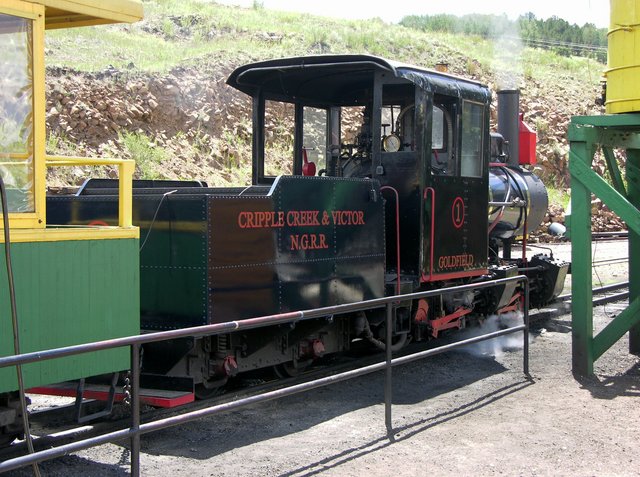 The tourist operation has two active coal-fired 0-4-0 steam locomotives running alternating round trips.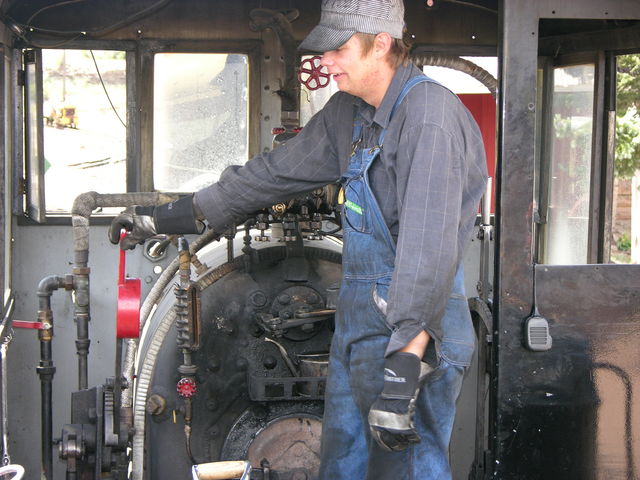 Our train engineer is a civil engineering student in New Mexico and did a very respectable job of both driving the train and narrating the trip.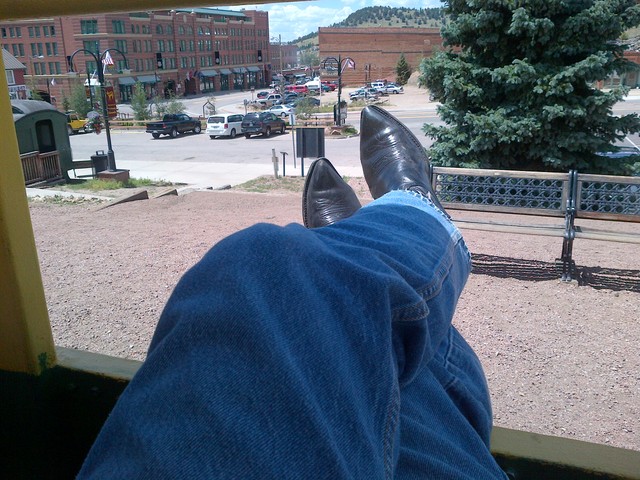 Yup, I was really there.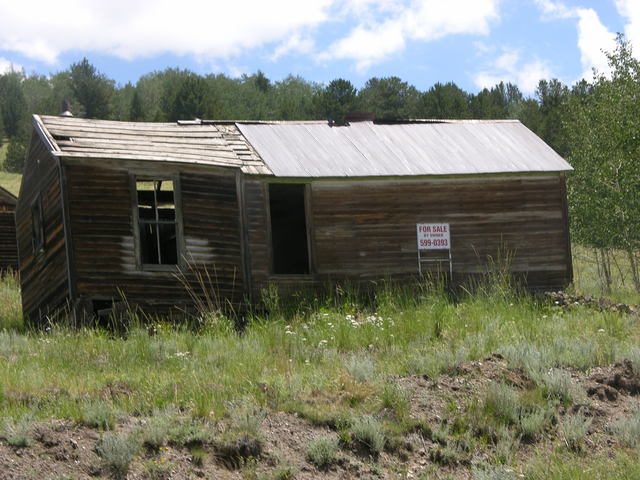 Immediately outside Cripple Creek stands a bargain at any price! It is a wonder no one has snatched this up.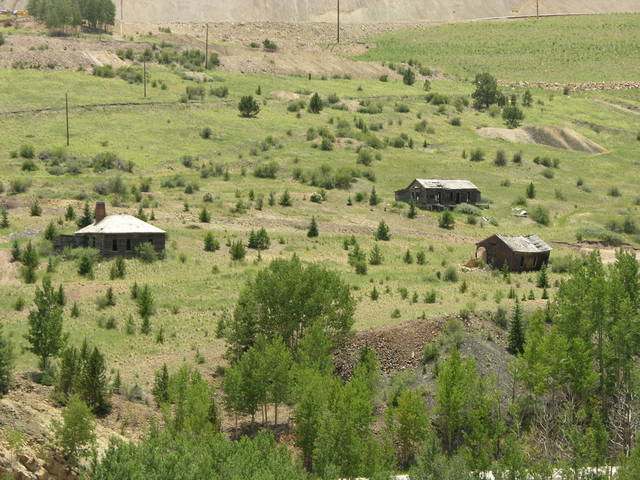 The far end of the ride is at the ghost town of Anaconda, Colorado, of which few buildings remain.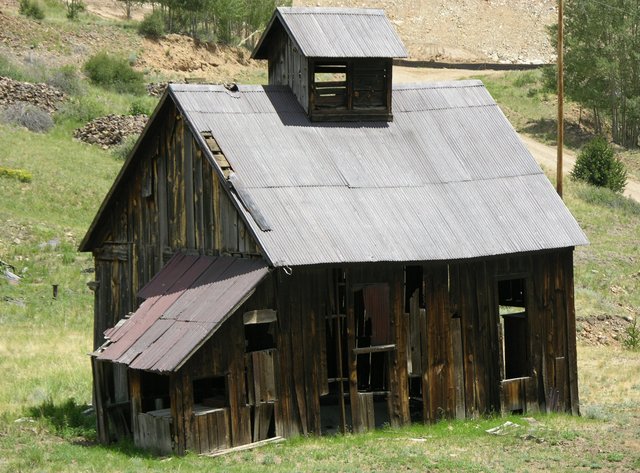 The former blacksmith shop is the best preserved.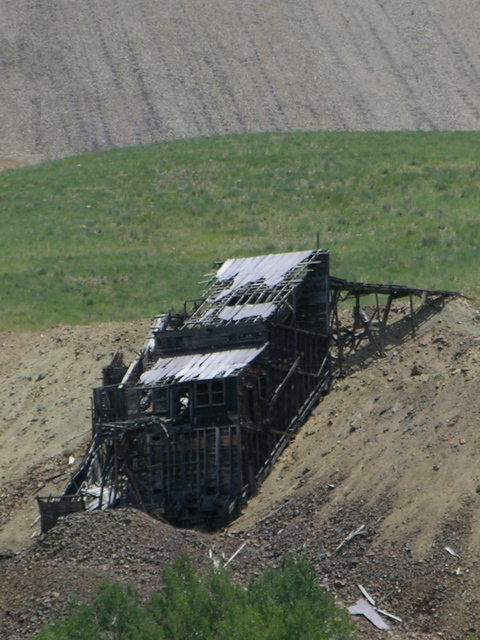 Up the hillside is the collapsed head of an old gold mine.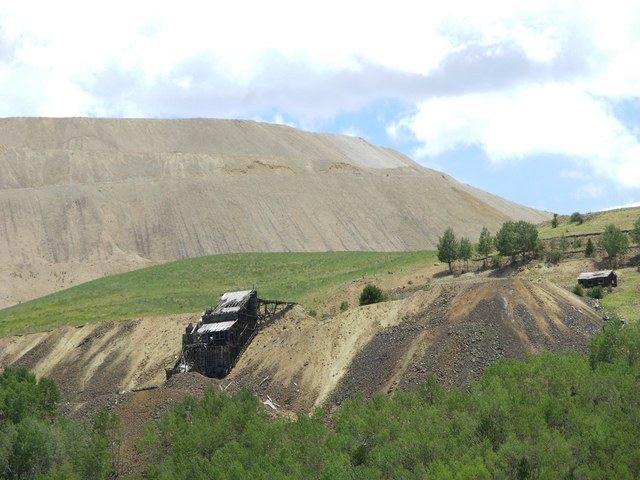 Up the hillside are some of the massive piles of the Cripple Creek and Victor Gold Mine, Colorado's largest gold producer and one of the world's largest open-pit heap leaching operations. They dig ore-impregnated rock out of the ground, crush it down to 8″ or smaller rocks, make mountain-high piles on top of supposedly impermeable membranes, drip arsenic through the piles to extract the gold from the rocks, and collect and process the arsenic at the bottom of the piles.
The Cripple Creek and Victor Gold Mining Company has gradually purchased all of the land in what used to be Anaconda and their operation is so successful that they're preparing to take over the entire Anaconda valley for another leach heap. Highway 67 will be rerouted, the CCVNGRR will tear up its tracks and build new ones, and all of this area will be filled with more rock piles for heap leaching.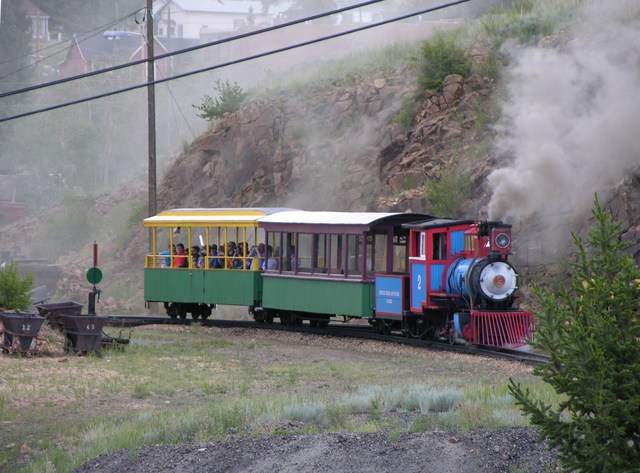 At the end of the ride, the train pulls onto a Y track to let the other train pass, then pulls back onto the main track and returns to the station.