After lunch yesterday, we ventured south of I-70 between Russell and Hays to Victoria, KS, home of St. Fidelis Church. Built from 1908 to 1911 by the descendants of Volga Germans immigrated from Russia, the church has undergone dramatic repair and restoration from 1994 to the present.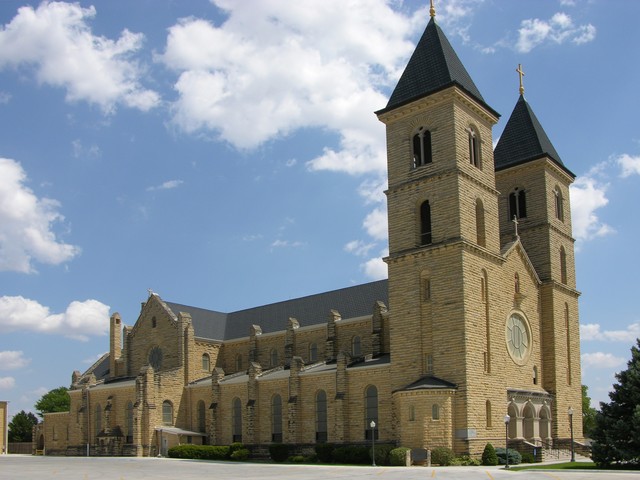 The parking lot is spacious and the church is open and inviting to visitors.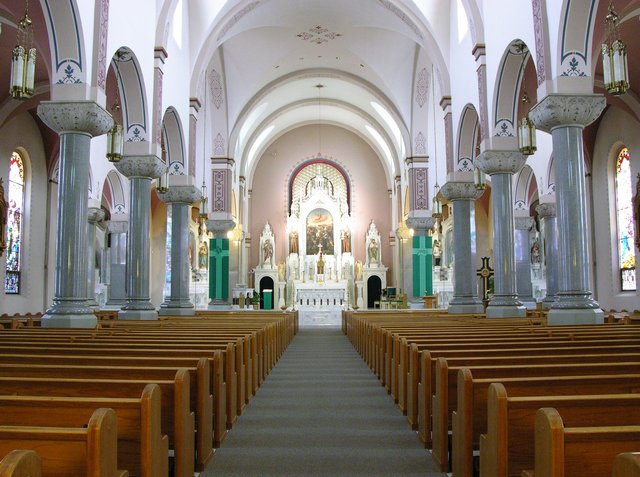 The interior work was done by Linenberger Painting of Salina — the third generation of Linenbergers to paint the interior. This recent repainting returns it to its original colors.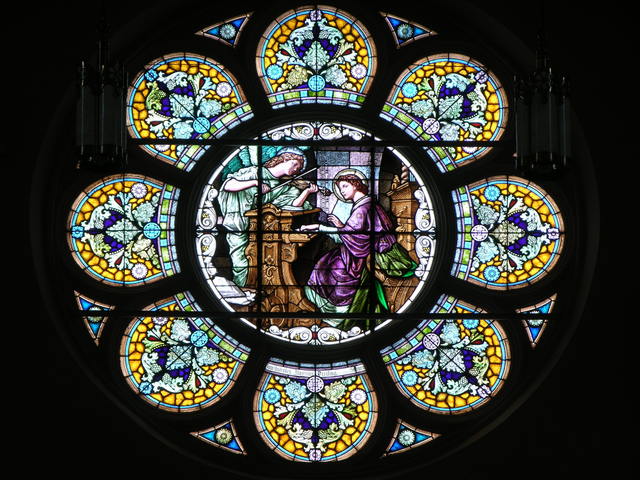 The walls of the nave are filled with magnificent stained-glass windows, but the most striking is the huge rosette in the west front, above the choir loft.