Yesterday, my retired parents and I departed home for a Colorado vacation and family reunion. As I had previously persuaded the travel planner to spend the first night in Limon, CO instead of pushing through to Denver or beyond, we had some extra time on our day's drive. Our first stop was The Garden of Eden in Lucas, KS, a yard full of towering concrete sculptures handmade by S.P. Dinsmoor in the early 1900s. Part Hieronymus Bosch, part social commentary, and all eccentric, the Garden continues to fascinate visitors generations later.
House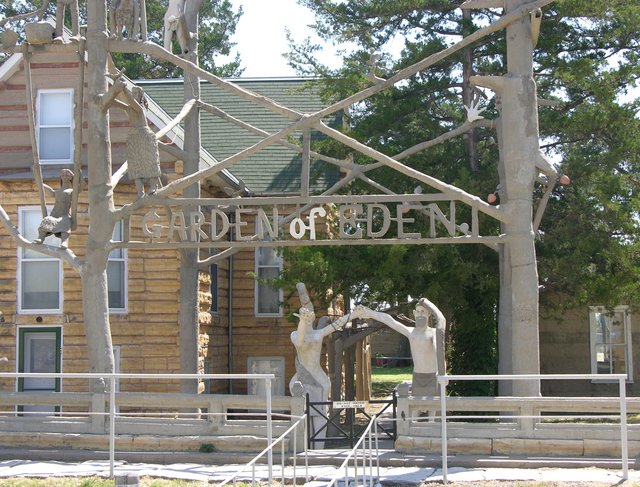 Parking across the street, we're first greeted by this sign at the grand … exit.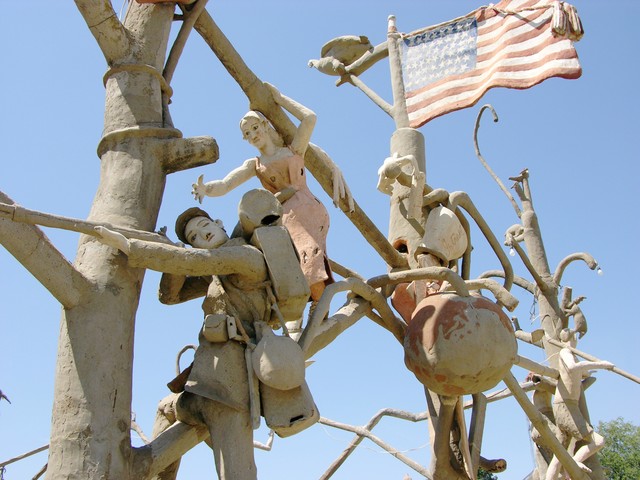 Walking clockwise around the street corner toward the entrance, we see these human sculptures. All of the representational art is around the perimeter; everything inside the garden, as we saw shortly, is functional or geometric.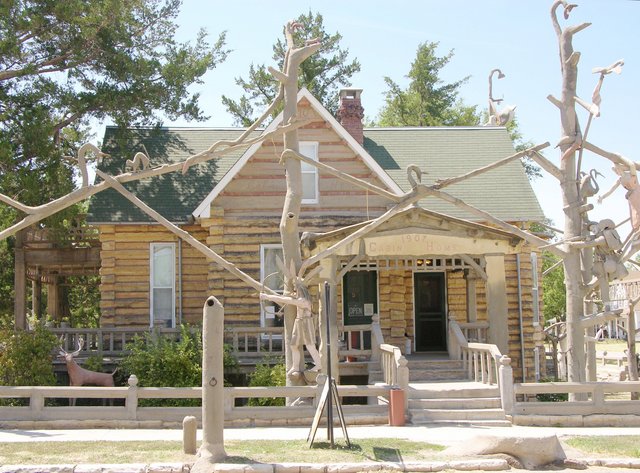 The tour — guided or self-guided — begins inside the house, after paying a relatively modest $6 admission fee.
The house, also built by Dinsmoor, has a relatively conventional period interior, with wooden floors, steep stairs, and gables.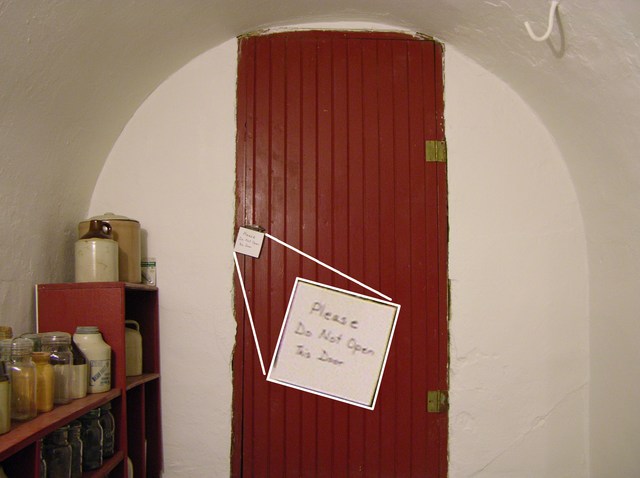 In the cellar of an eccentric, under a low ceiling with a stout meat hook, next to bottles of chemicals and preservatives, I really needed no exhortation not to open the heavy wooden door.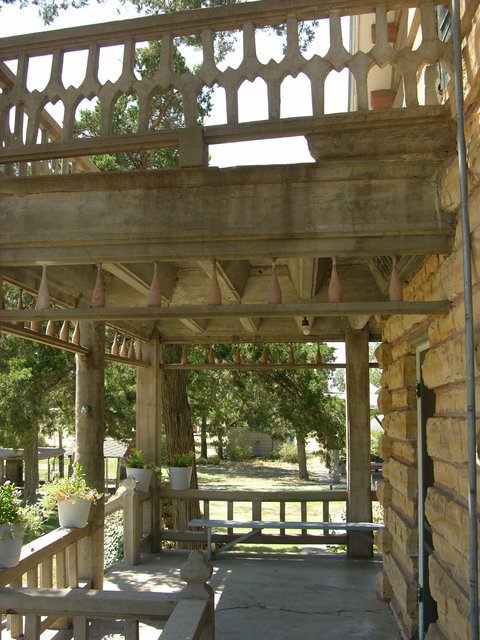 The rear balcony and ornate rail are concrete as well.
Yard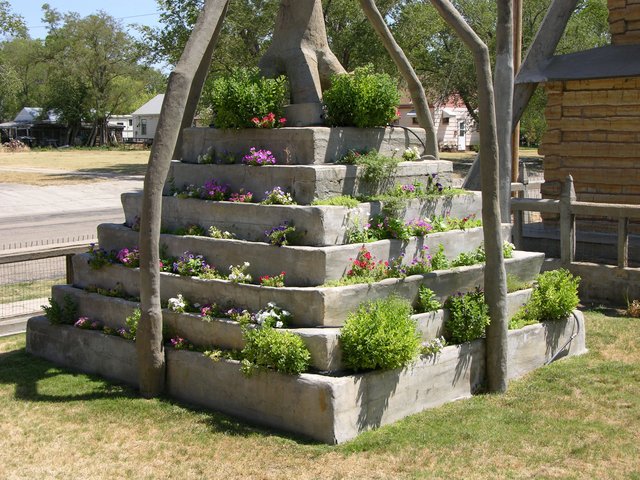 Proceeding clockwise around the yard, one wonders whether Dinsmoor planned the flowers on the ziggurat or whether they were added later to give a pretense of cheer.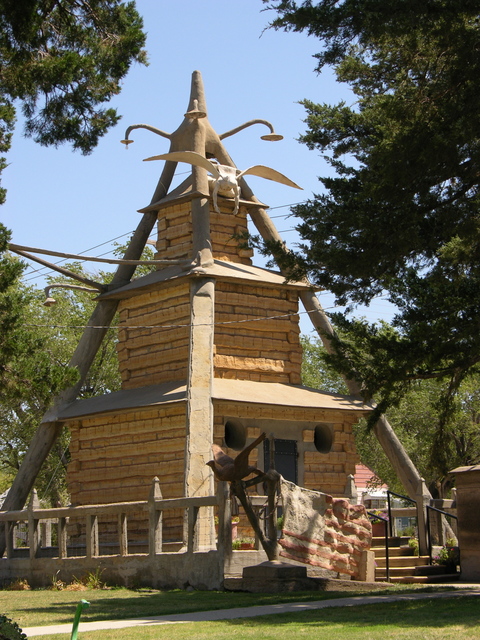 In the northeast corner is the mausoleum he built. His first wife is encased in concrete (after her demise, one hopes) and Dinsmoor himself is on display behind glass, greatly decomposed.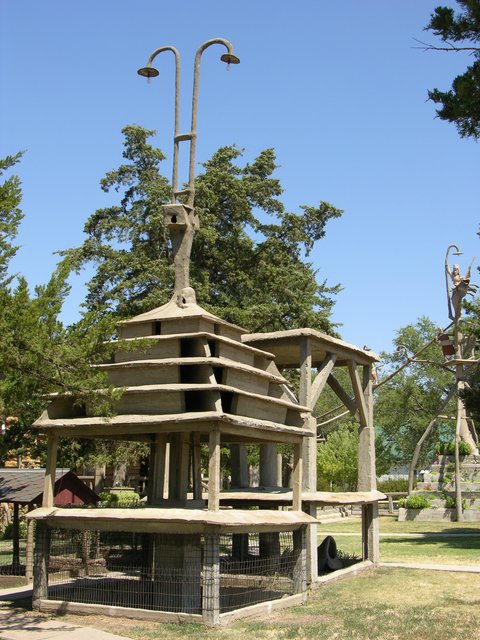 Near the center of the small yard are these animal pens. Not having selected the guided tour, I'm not certain what kind of animals he kept …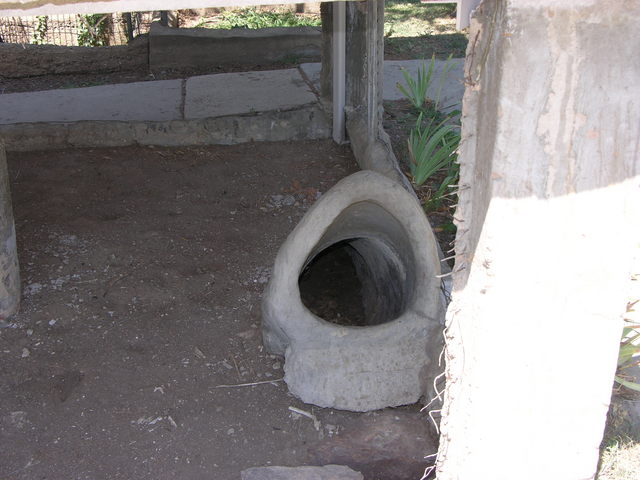 but he constructed these underground dens for them.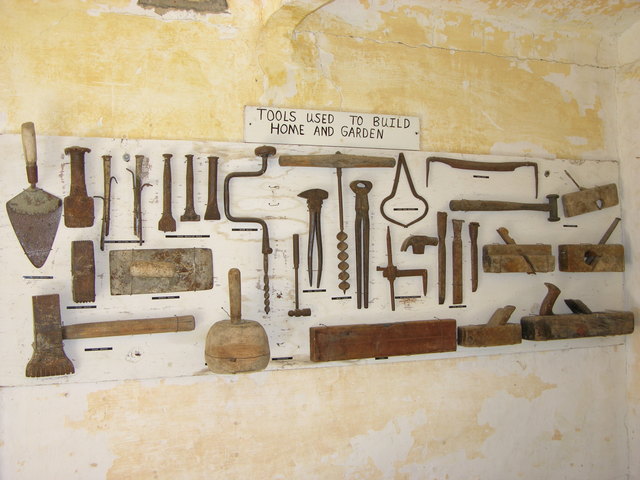 On the west edge of the yard is the work shed with a display of the hand tools used in the construction of the house and sculptures.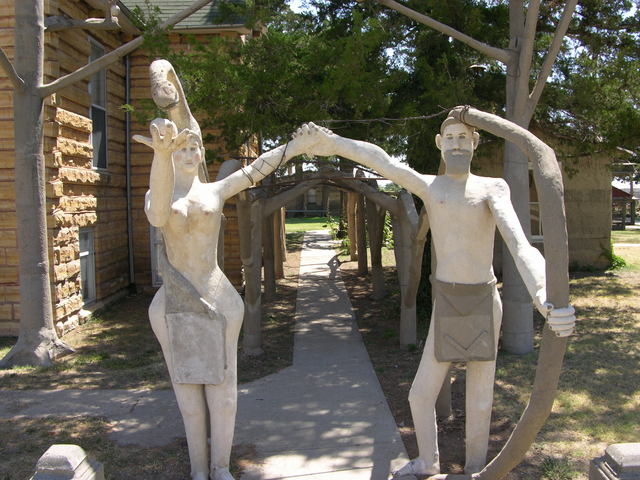 Just past the shed is the exit, with a closer view of the original couple.
Perimeter Sculptures
As I mentioned earlier, most of the elaborate sculptures are around the perimeter.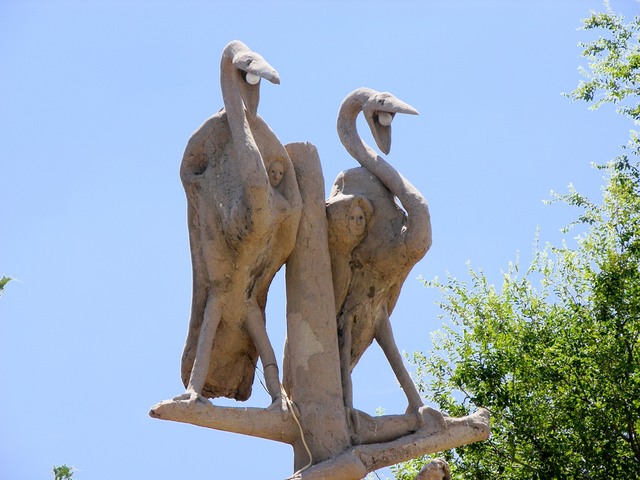 With a definitely flair for the grotesque, most of the yard lights are animals …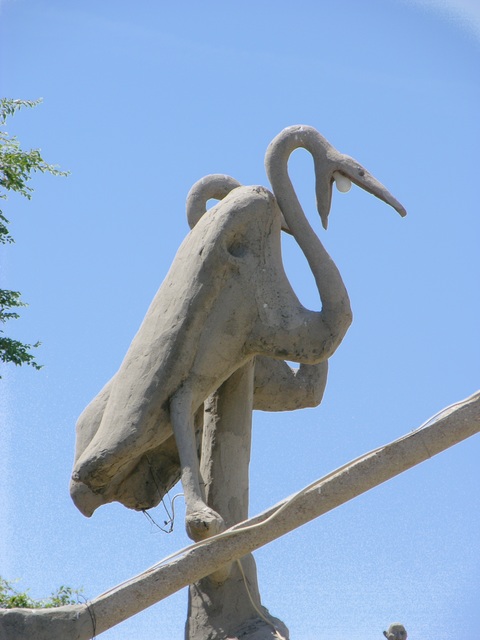 vomiting up light bulbs. Yum.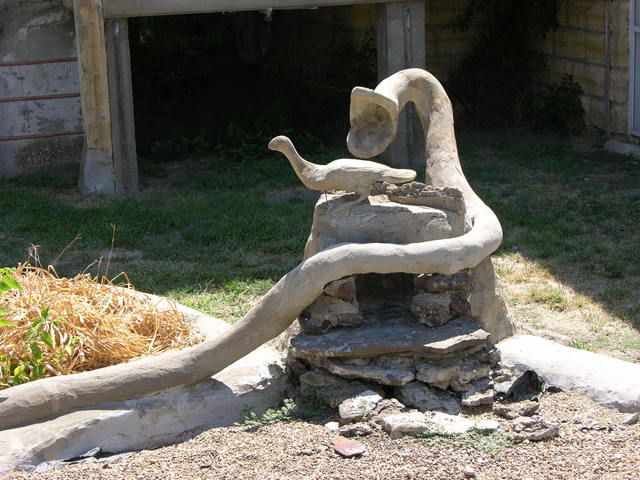 And one can make a plausible guess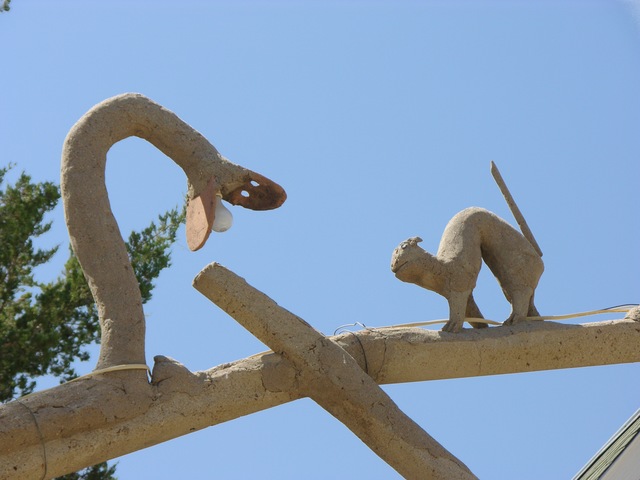 what part of the garden story and what animal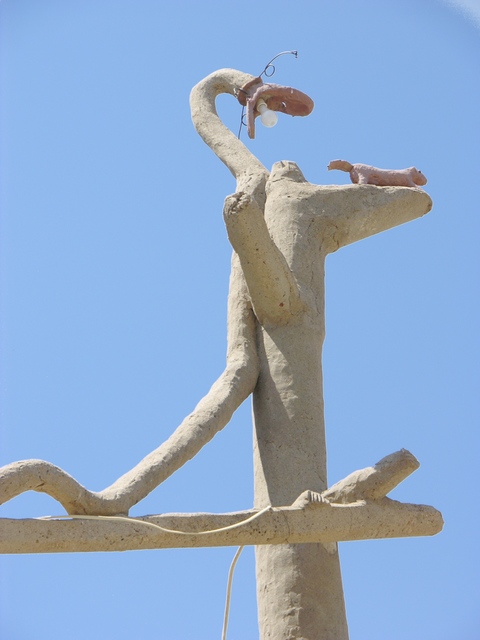 most captivated Dinsmoor's attention.