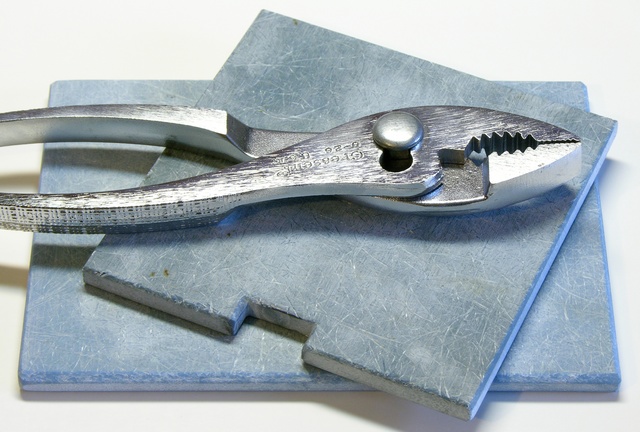 I got a care package this week from my friend Scott in San Diego. Half of it was two pieces of Glastherm HT that he cut to fit my soldering hotplate and my MakerBot CupCake heated build platform. Scott and his buddy Ben Wynne are building hotplates and were also planning to use Glastherm to insulate them.
Last night I pried the warped acrylic off the underside of my platform, cleaned the surfaces with alcohol to ensure a good stick, and affixed the Glastherm to the heater PCB with kapton tape. I then set the assembly on edge on another piece of Glastherm and ran it up to operating temperature.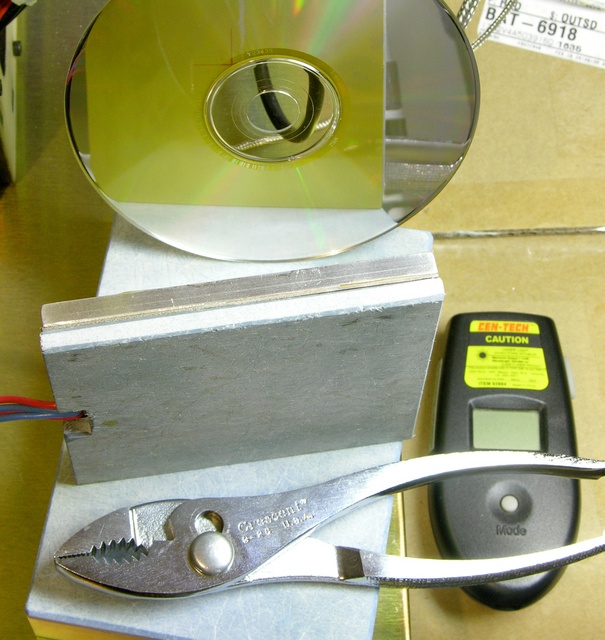 The Glastherm was not nearly as good an insulator as I expected. The "cold" side of the sandwich lagged only 25°F behind the hot side as I was heating it from room temperature and once it stabilized at 250°F, (at which point the "cold" side reach equilibrium around 225°F).
I'm surprised that the Glastherm provided so little insulation. Perhaps it's not intended to be used in direct thermally-conductive contact with a hot surface — although the diagram on their web site certainly suggests that it is.
At any rate, the "cold" side of my sandwich is still far too hot to be in contact with my acrylic mounting plate. And since Glastherm is supposed to be pretty good stuff, I think I'm resigned to finding a way to assemble my sandwich that leaves an air gap between the heater and the mounting plate, which I hadn't wanted to do.