To attach things to T-slot / V-slot aluminum extrusion, one typically puts some kind of nut into the slot of the extrusion; and it's called a T nut because its cross-section typically has a (potentially abstracted) inverted T shape.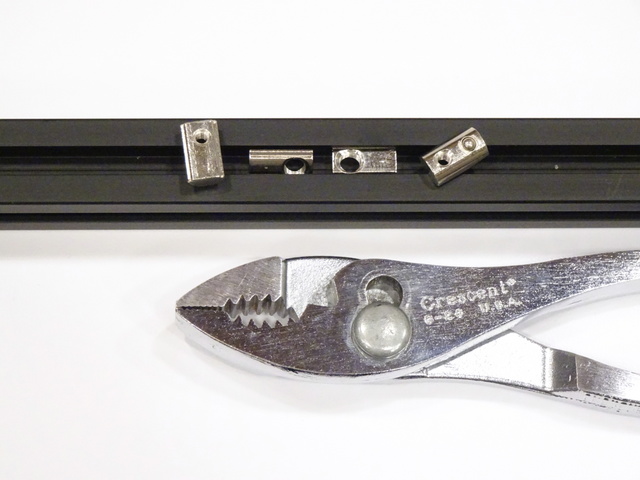 The blank end of this kind of T nut, apparently called roll-in spring T nuts, has a recessed spring and a bearing swaged into place, just protruding from the lower face. The spring pressure on the bearings keeps the nuts from sliding around in the slot on their own, which is really handy during assembly and disassembly.
I was aware of this type but hadn't used them before and was delighted to find that they can be installed (and with considerably more effort, deinstalled) through the face of the slot. They're slim enough that they "roll" into the face of the slot, landing slanted on an edge; and then with a downward push, they orient into their final position and the spring pushes them back up to hold their orientation against the slot and retain their position.